{
Peanut Butter Stuffed Deep Dish Chocolate Chip Cookie
}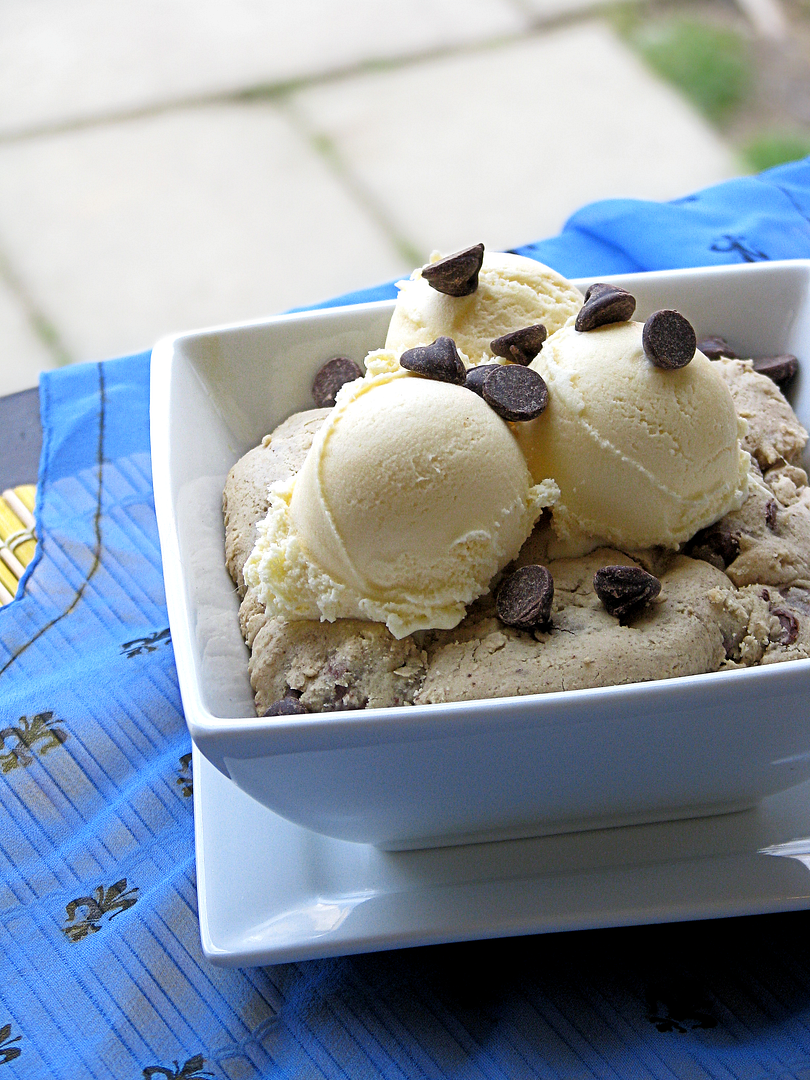 Deep Dish Cookie..... Ooey Gooey Peanut Butter Chocolate Chip Deep Dish Cookie... mmmmm.
Just saying that makes me want to rush back into the kitchen and start up the oven. Not to mention that when I made these I topped them with Vanilla Ice Cream, so yeah double yum. ;)
*pause... you have a little bit of drool there on your lip*
I'll wait for you to clean that up.
I wasn't sure that the simple chocolate chip cookie could get much better. It is, after all, one of my favorites. But I'm pretty sure that it has now hit an all time high.
This Recipe below is for 12 of these Peanut Butter Stuffed Deep Dish Chocolate Chip Cookies, but since no one is probably going to eat 12 Deep Dish Cookies in one sitting or have space to store 12 deep dish cookies, here is my suggestion. (I mean unless you feel as though you can handle all 12 deep dish cookies at once... then be my guest.. and if you can, I think there should be an award for that... just saying)
Make the dough and store it in an air tight container in the freezer. When you feel the urge to eat a delicious warm, chocolately, peanutbuttery (is that even a word?) deep dish cookie, remove some of the dough from the freezer, assemble and bake them when the urge hits.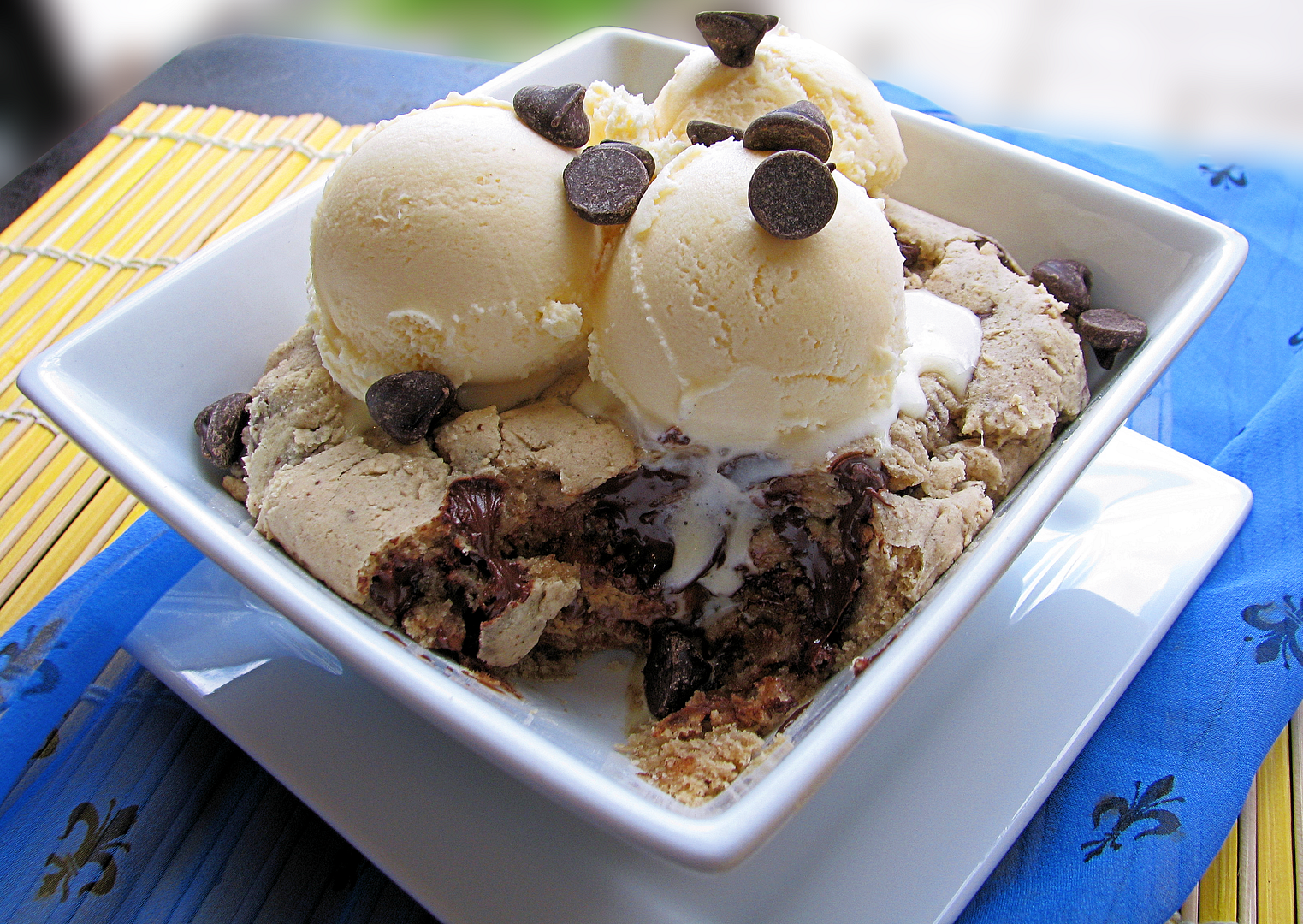 I baked these Peanut Butter Stuffed Deep Dish Chocolate Chip Cookies in little oven safe bowls, so that everyone could have their own individual deep dish cookie. Which is good, because I don't see to many people sharing this one.
I got these little oven safe bowls at Walmart.
Peanut Butter Stuffed Deep Dish Chocolate Chip Cookie
Makes about 12 Cookies
What you need:
1 cup brown sugar
1 cup sugar
2 sticks butter
1 tablespoons vanilla
2 large eggs
4 cups all purpose flour
1 teaspoon salt
1 teaspoon baking soda
1-2 cups chocolate chips
24 PeanutButter Cups or 24 PeanutButter Eggs
What you do:
Preheat oven to 350F.
In the bowl of a stand mixer, mix the butter and sugars until well combined.
Add in 2 eggs, one at a time. Mix in the vanilla.
In a separate bowl mix together the dry ingredients: flour, salt and baking soda.
With the mixer on the low, slowly add the dry ingredients into the the wet ingredients. Mix well!
Add in the chocolate chips and stir to combine.
Using a medium scoop, scoop 1 scoop of dough into an oven safe bowl. Press down to create the first layer. Place 2 PeanutButter Eggs side by side on top of the layer of cookie dough.
Place another scoop of cookie dough on top and press down to form the top layer.
Bake for about 15-20 minutes until the tops are lightly brown.
Let cool for about 5 minutes until the dish is cool enough to handle.