{
Mini Corn Dogs

}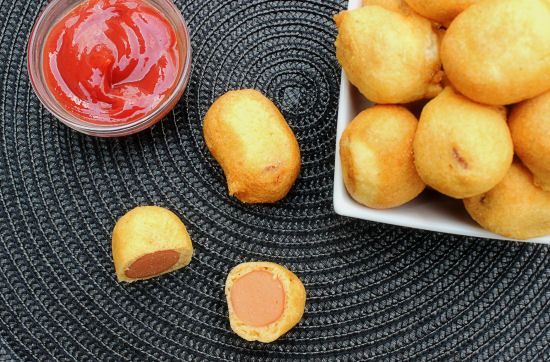 Hot Dog Phobia. I've had hot dog phobia since I was in high school, I'm pretty sure that it was after watching a disturbingly gross video in science class about how they make them. But that was 10 years ago...or 12 years ago. Whatever. I'm slowly starting to eat them again, but it's once in a blue moon and it's can't be just a regular hot dog in a bun. But corn dogs....I can do corn dogs.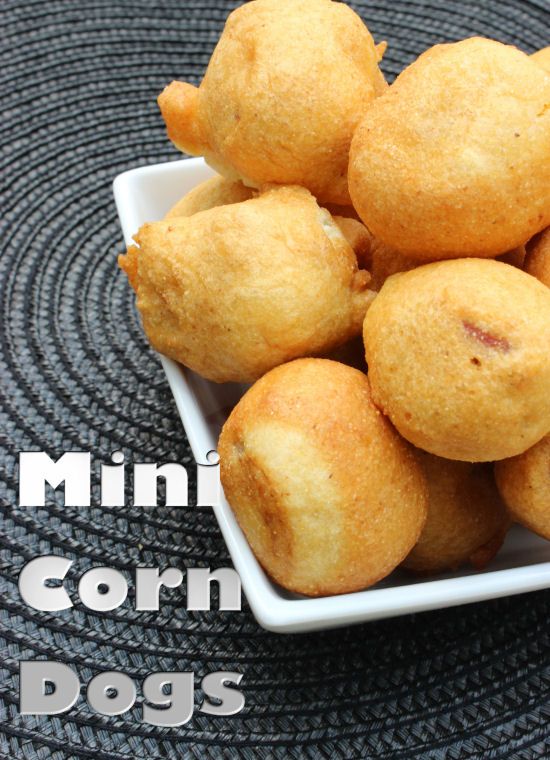 These mini corn dogs are the result of me trying to use up my stockpile of meat in the freezer.....and the fact that I was feeling guilty for not using the mini deep-fryer more often.
PS. This hatred of hot dogs and the fact that my freezer is full of them is a clear indicates of my "sale" shopping problem. But discussion that will have to wait for another time. ;)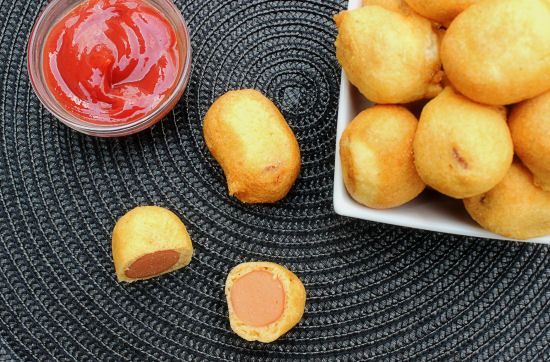 Ingredients
6 hot dogs, cooked
1 cup flour, plus extra for dusting
1 cup cornmeal
2 tablespoons sugar
1 teaspoon paprika
Dash of salt and pepper
1 egg
1 cup milk
Oil
*I used a deep fryer for these, but you could carefully fry these in a pot of oil on the stove*
Instructions
Heat the oil to 350F.

In a large bowl combine flour, cornmeal, sugar, paprika, salt and pepper. Whisk together.
In a small bowl whisk, egg and milk together. Pour into flour mixture. Stir to combine. Batter will be thick. If to thick add a little milk. If to thin add a little more cornmeal.
Cut each hot dog into 3 pieces. Pour a little flour onto a plate and roll the hot dogs around in the flour. *This will help the batter stick to the hot dog*
Dip the hot dog pieces into the batter, then place them into the fryer. Work in small batches, I did 3-4 at a time.
Fry for 3-4 minutes. Remove with a slotted spoon, and lay on a paper towel lined plate.
Continue until all mini corn dogs are finished.
Yields: 18 mini corn dogs