{
Food Blog Forum Orlando Disney Trip {Part Two}
}
If you've been following along, you know that I was able to go to Walt Disney World a few weekends ago for an amazing Food Blogger Conference put together by some amazing people from
Food Blog Fourm
!
I spent 4 days in the magical world of Disney, learning how to make my blog better, networking with a group of inspiring food blogger, and sampling some down right scrumptious foods!

Now, I want to share Sunday with you! It was packed full!
Sunday we had to check out of the
Polynesian Resort
, bright and early to head over to
Whole Foods
in Orlando for brunch! Yes,
Whole Foods
hosted a brunch for a group of food bloggers, and they did not disappoint! You know, I never knew how much companies loved food bloggers until I went on this trip. Disney and Whole Foods were so excited to be working with us. It was wonderful!
Back to the brunch. 🙂
This yogurt bar was something new to me, but it's a great idea! I can see myself using this idea for brunch in the future!
Sweet and Savory Items lined the tables for our brunch. Do you see that Banana Stuffed French Toast up there? Yes, that was just a tiny piece of banana heaven in a bowl!
.
I did manage to grab a few pictures with some of the great people that were there!
Left to Right:
#1. Amanda (Amanda's Cookin) and I
#2. Angie (Bakerella), Myelf, and Jenny (Picky-Palate)
#3. Myself and Denise (Creative Kitchen)
After Brunch, we headed over to the Magic Kingdom. I had not been to Disney as an adult until now, but it is just as wonderful as I remembered!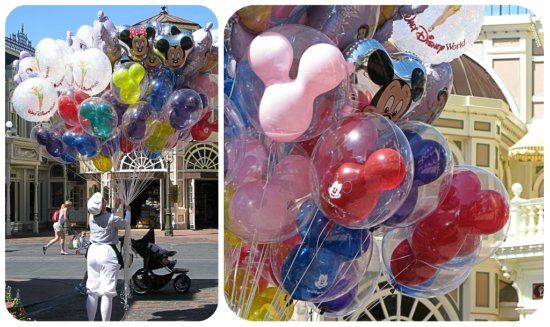 How pretty are those balloons!
Look at those Minnie Mouse Apples!
Cinderella's Castle and Walt Disney with Mickey!
The castle is so pretty! I loved the murals inside!
'Ohana. This place was quite the happening spot! Lucky for us, since there were only the two of us, we managed to get in with only a five minute wait. A short, easy wait for the feast that we were getting ready to have!
Yep, it was that good. I had to recreate it within a week of being home.
I've only got a little more to share with you from my Disney Trip. Mainly Downtown Disney 🙂 Since this post is so very full of photos already, I'll save that for another day.
A HUGE Thank You to Jaden, Scott, Diane, Todd , Dawn, Julie and Walt Disney World for everything that you all did to bring together such a wonderful event!
There are so many wonderful recaps written from the bloggers who attended Food Blog Forum – Orlando 2012. So much food, beautiful photography and stories!