{
Homemade Spaghetti-Os
}
I am a Spaghetti-Os Girl.
I could live off of it. Ok… when I started living on my own I actually did live off Spaghetti-Os, Mac and Cheese and Ramon Noodles.
It's sad. Yes, I am hanging my head in shame.
Plus even though Spaghetti-Os are super cheap, making some things at home are just as cheap and taste so much better. For a couple of dollars I got about 6 heaping cups of Spaghetti-Os 🙂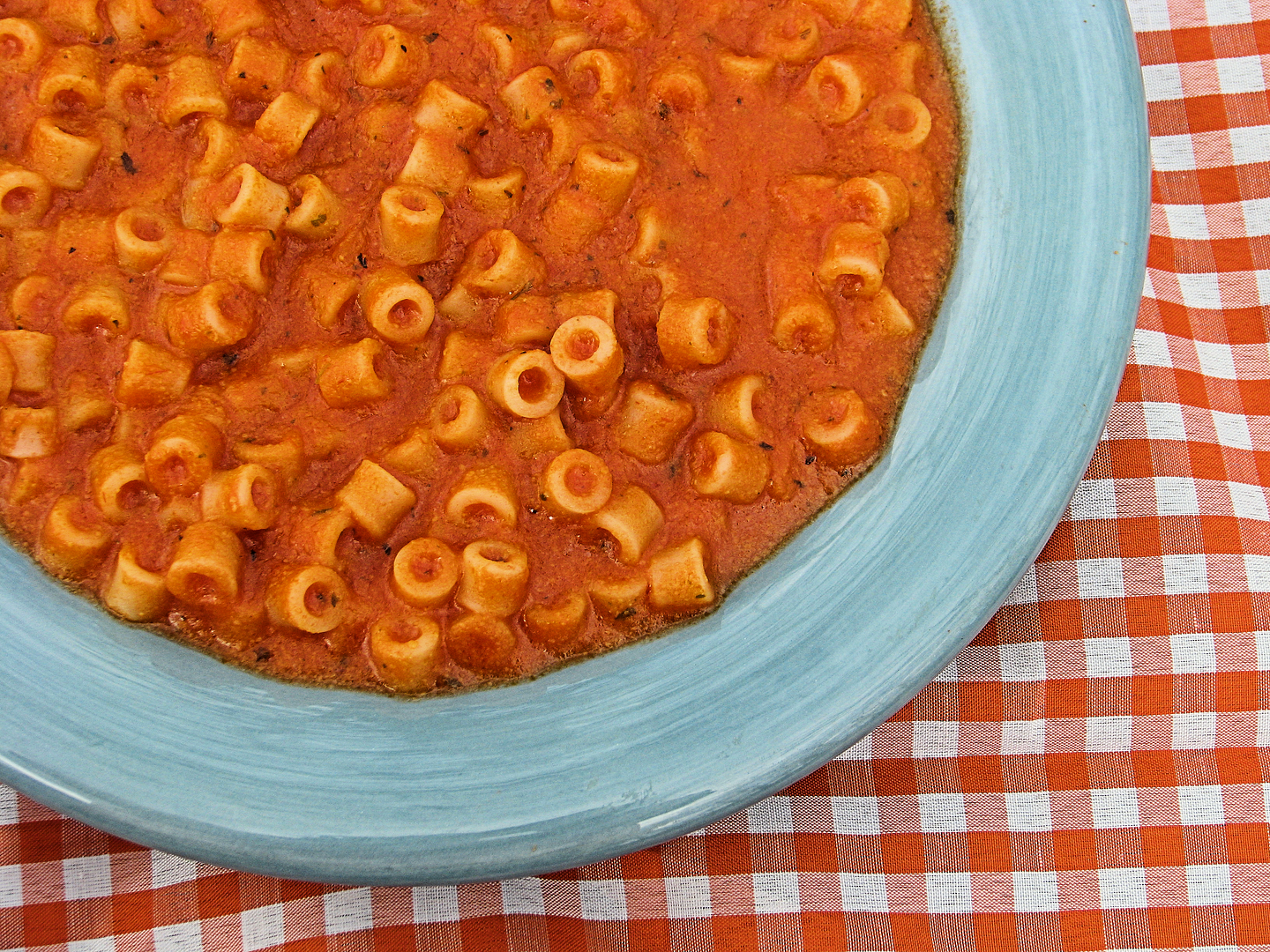 As much as I liked canned Spaghetti-Os, I have converted to Homemade Spaghetti-Os. No more canned ones for me. These may not be exactly like the canned ones, but I really like them. Super filling too.
Also, I've noticed a lot of new and differently shaped pastas at the store lately. I'm sure these are pasta shapes that have been around for a long time, and our little city is just now stocking them… or I've been pasta blind for the past 5 years. For these Homemade Spaghetti-Os I used Ditalini Pasta. It was the closest "O" that I could find.
What you need:
3 cups water
1 cup milk
2 cup cheddar cheese
1 tsp. garlic powder
8 oz pasta, uncooked
What to do:
In a large pot mix together the sauce, water and milk. Bring to a boil.
Once it reaches a bowl, stir in the cheese and turn it down to a simmer. Continue to stir until the cheese is melted.
Add in the garlic and stir.
Pour in the uncooked pasta. Simmer on low for 20 minutes. Stir occasionally during the first 5-6 minutes to prevent the pasta from sticking to the bottom of the pan.
Check the pasta after 20 minutes, if it's not as soft as you'd like cook it a little longer. Sauce will thicken even more over time.
I'm Linking to : The Shady Porch