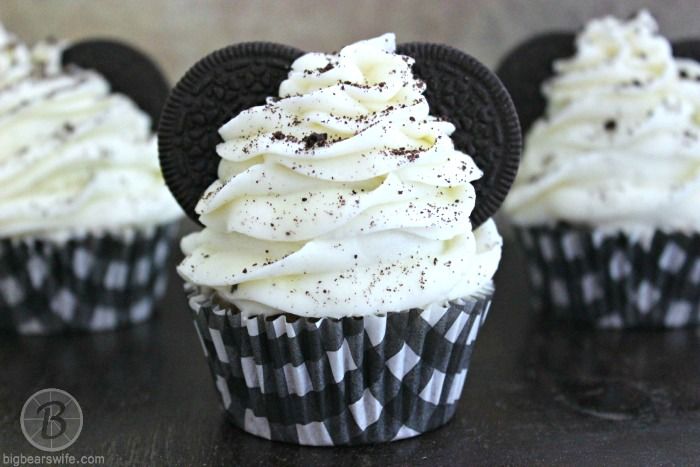 Wow! Now that was a crazy but great weekend! Or maybe I should say that it was crazy busy!!
I took last Friday off from the office job and used it as a "blog day". I would love to work full-time as a blogger, but until that day comes (if it ever comes) I'm going to try to take off once a month to get some things done on the blog. YAY for being able to do that!
Thursday we had a bad storm here and it knocked out a lot of power around us. My friend Nikki and her girls came over and stayed the night because they didn't have power and a dark, hot, sticky house is no place for little ones. (Well not really a great place for anyone). I worked on the Minnie Mouse butter cream transfer for Kendra's Minnie Mouse cake and just hung out with the girls.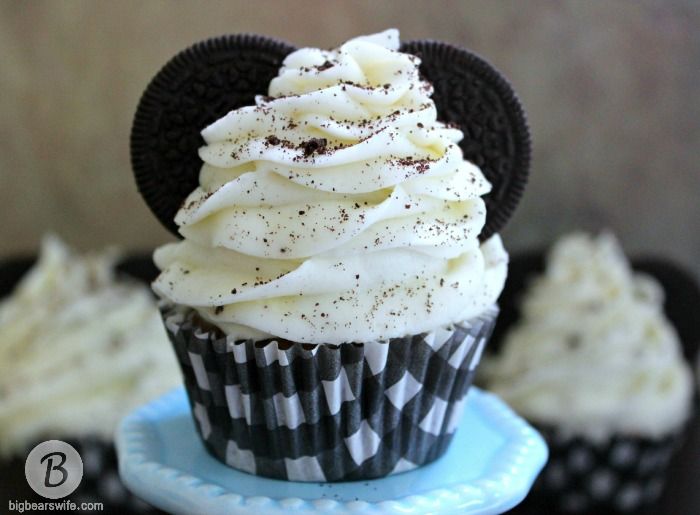 That Friday morning I watched Nikki's girls so that she could do some last minute birthday shopping and baked the Minnie Mouse cake, I spent the rest of the day making cupcakes, decorating a cake and working on blog stuff. Well, that's until my niece got there. haha She's 4, she's a ball of energy and she LOVES her Angie and Uncle Thomas. I actually got the spend the whole weekend with her.
Saturday morning Savannah and I went to the Farmer's Market and even got pedicures. After a quick lunch of shrimp and sushi we headed back to the house so that I could finish Kendra's Minnie Mouse cake and get ready for the birthday party.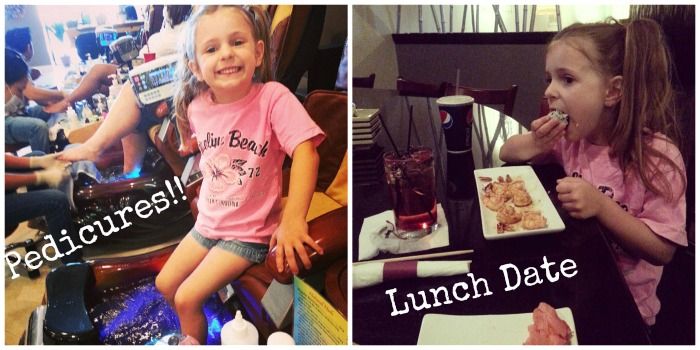 Kendra's (my 5 year old god-daughter) party was so cute and Savannah loved getting to play with all of the kids there. After a few hours of party, Savannah and I packed up and headed back to NC to Savannah's mom's house (BigBear's sister)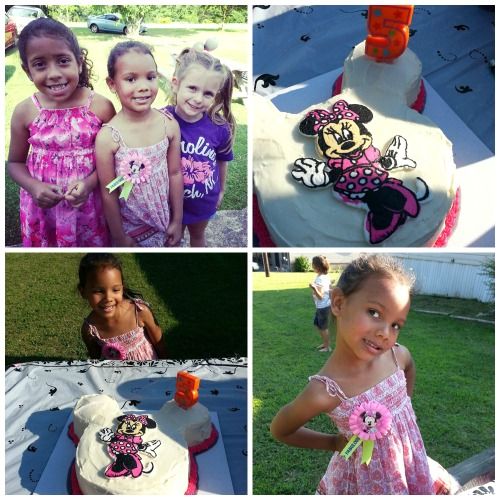 Sunday we hung out at the pool and then took off to Raleigh for some shopping and lunch. (Ahh YES, I had to go to the Disney Store)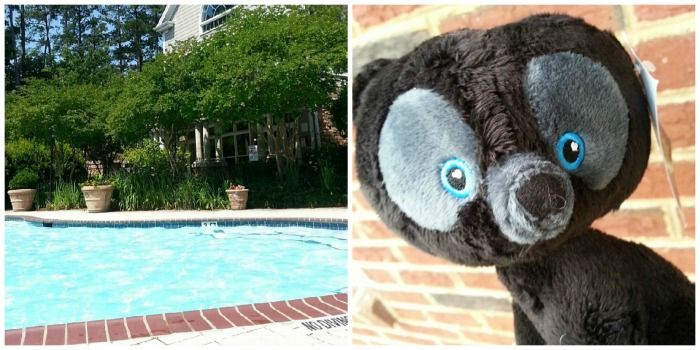 Who knows what Disney Movie that little bear is from? haha I love him, *hint* I talked about it in this post 😉
I drove back home to VA for a cookout for Father's Day on Sunday evening, watched True Blood (YAY it's back on!!) and then crashed haha I need a weekend to recover from the weekend!
Thanks for letting me get all of that out. As a thank you, I've got some Mickey Mouse Oreo cupcakes for you. 🙂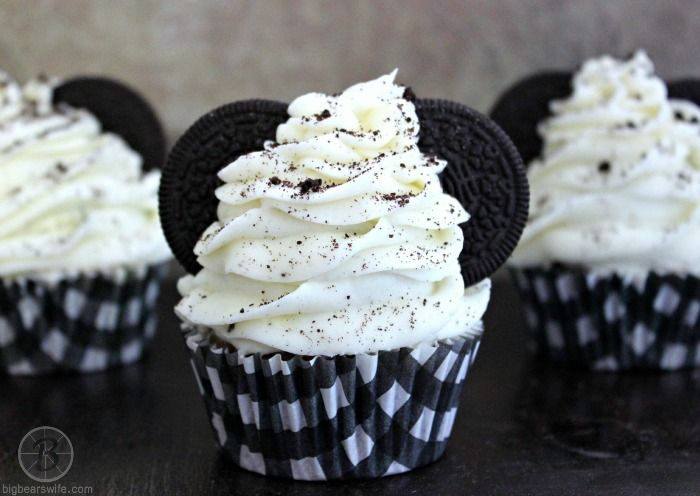 When we were at Disney in May, we stayed at the Pop resort for our last night and even though I was exhausted beyond belief, I managed to drag myself from our room to the restaurant for dinner. Restaurant… ok more like a food court, but at this point I didn't care. However over in one of the fridge cases, I noticed some cupcakes.
Those put a little bounce in my step and I jetted over to see what kinds they had. I had seen a POP cupcake online before going down there and had my hopes set on getting one of those, but when I got there they only had Oreo Mickey Mouse cupcakes. Well, even though it wasn't exactly what I was looking for, it was a Mickey Mouse cupcake and BigBear loves Oreos, so it worked.
Once I got home I knew that I had to re-create them! Mickey Mouse and Minnie have been everywhere thanks to Kendra's birthday party haha, so I knew this would be the perfect time to make these Mickey Mouse Oreo Cupcakes at home.
First, let's go over a few things about these cupcakes. The cupcakes at Disney are HUGE. I do have a huge cupcake tin but was out of huge cupcake liners so I just made regular sized cupcakes (which is why mickey's ears look enormous haha). I actually broke the oreos in half for my ears because the whole Oreo was way too much.
Second tip, don't mix oreo crumbs into your frosting if you're going to be piping the icing onto the cupcake. Unless you are 100%… no make that 10000% positive that all of the crumbs are super fine. They'll clog your pipping tip. It was better for me to frost them and then sprinkle oreo crumbs over the cupcakes.
I don't see anything wrong with using boxed cake mix but I do prefer homemade icing because I can make a ton for less than the price of buying it.
So if you want to use boxed cake mix (I do a semi-homemade cake recipe) and canned frosting, then go for it. If you want to make everything from scratch, have at it. Do whatever works for you.
Also for the height of the cupcake. It's not all frosting in my cupcake (their's yes, mine no). I actually cut the middles from my cupcakes and made cake balls with the cake insides and a little frosting. I then filled the inside of the cupcake with frosting and sat the cake ball ontop of the cupcake. (hope that wasn't confusing)
Then I swirled the icing onto the cupcake, around the cake ball, to add the height. (I learned this trick from the Disney cupcake bakers)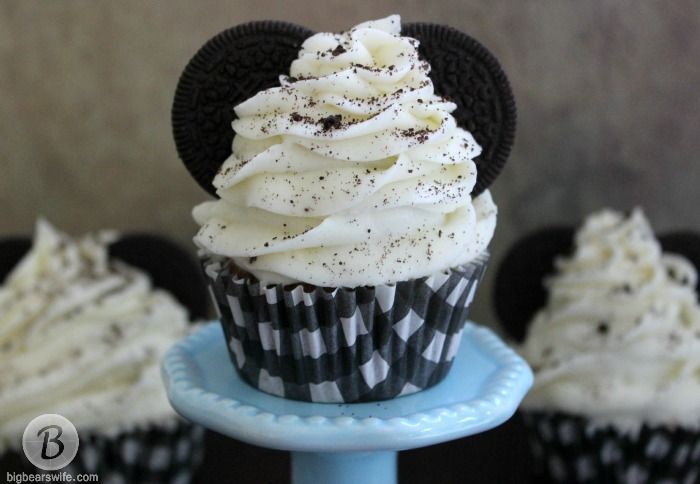 I added the creams of some of the oreos to my icing, but you don't have to do that. These Mickey Mouse Oreo Cupcakes are so super easy to make and pretty cute in my opinion.
😛
(Printable Recipe Here)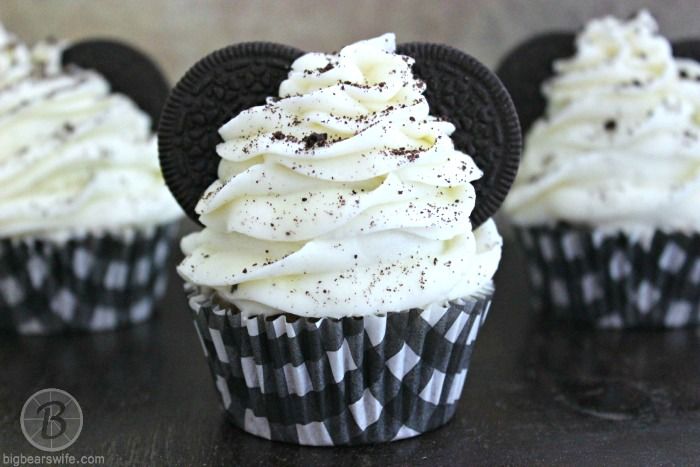 Mickey Mouse Oreo Cupcakes
Ingredients
For Cupcakes:
1 box devils food chocolate cake mix
1 cup all-purpose flour
1 cup granulated sugar
1 teaspoon salt
4 egg whites
1 1/3 cup water
2 tablespoons vegetable oil
1 cup sour cream (8oz container)
1 teaspoon vanilla
For Cupcake Icing:
1 cup butter
8 cups powdered sugar
2 teapsoons vanilla
8 oz Cream cheese
4 tablespoons heavy cream (or millk)
Icing from 10-15 oreos
Cookies from 5-10 oreos crushed into crumbs
24 Oreos cookies broke in half for the ears
Instructions
For Cupcakes:
Pre-heat oven to 325F.
In a large bowl, mix together cake mix, flour, sugar, and salt.
In the bowl of a mixer, mix together the egg whites, water, and vanilla.
Mix on low for about 10 seconds. Slowly add the dry mix a little at a time. Mixing on low until everything is combined.
Add sour cream and mix well.
Line a muffin/cupcake tin with paper liners. Fill each cupcake liner 3/4 full of batter. Bake for 25 minutes. Remove from oven and cool.
Once cooled, use a small spoon or knife to remove from of the center of the cupcake. Set aside.
For Icing: Cream butter in the bowl of a mixer. Add cream cheese and mix well. Slowly add powdered sugar while mixing. Add in oreo creams. Mix well. Add vanilla and heavy cream. Mix until combined.
Add a few tablespoons of icing to the bowl of cupcake centers. Mix together until a dough forms. Roll dough into 2 inch balls and place one on top of each cooled cupcake.
Using a piping bag, fitted with a 2D Drop Flower Decorating Tip and swirl the icing onto the cupcake, going around the cake ball until everything is cover and a point is made. (Like a triangle or icing)
Sprinkle oreo crumbs over the cupcakes. Add oreos for Mickey ears.
Yields: 24 cupcakes