Celebrate the birthdays of the loved ones in your life with all of these fun birthday flavored desserts! I know you're going to find one (for more) that you love! Make all 10 of the BEST Birthday Flavored Desserts and have a huge birthday flavored BIRTHDAY party!!
Want recipes delivered right to your inbox? Sign up here! Sometimes I even send out free e-cookbooks too!
Y'all, it's September! It's September! Ok, I know it's been September for a little while already but do you know why I'm so excited and happy? My little boy turns 1 next week!
One year! He is going to be 1! Oh my word! I fell like we just brought him home from the hospital! He can't be one already y'all! Ahhh! I can't wait to share this special day with him.
Since we're celebrating little Jax right now, I thought that this week's roundup theme would be BIRTHDAY themed! I rounded up some of the best birthday flavored desserts and I can't wait to share them all with you to celebrate my little guy's birthday!
Here we go…..
10 of the BEST Birthday Flavored Desserts
Birthday cake cupcakes with sprinkles. A small batch cupcake recipe for birthday cupcakes for celebrating a kids birthday party, or gifting a friend or coworker on their special day! This recipe for 4 cupcakes will come in handy!
Recipe from Desserts for Two – Click Here for the Recipe
Fun Cake Blondies with a birthday flavor twist
Recipe from Sweet ReciPEAS Click Here for the Recipe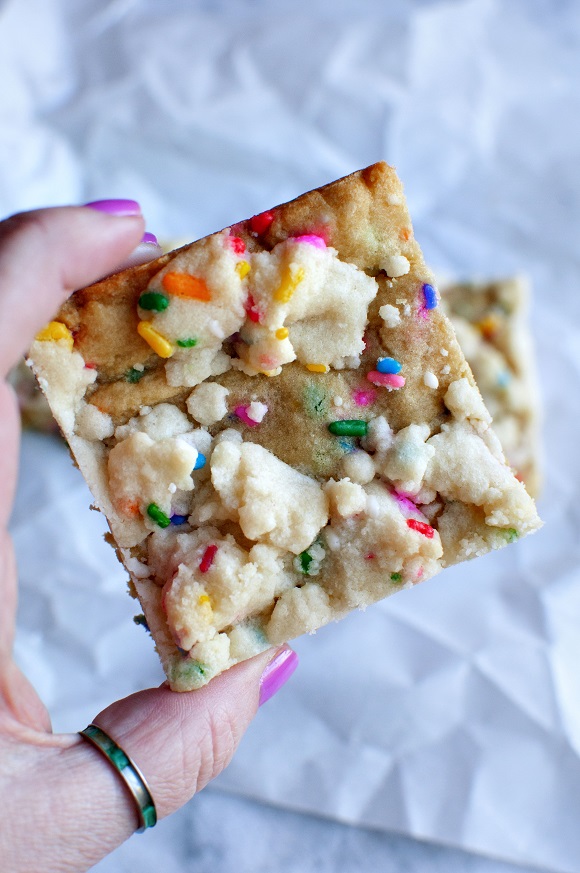 This No Bake Birthday Cake Lasagna is the perfect dessert! Full of delicious cake flavor in the form of a creamy no-bake dessert!
Recipe from Wine and Glue – Click Here for the Recipe
The best SOFT and CHEWY SUGAR COOKIES loaded with SPRINKLES! No chill time – you can be diving into freshly baked Sprinkle Cookies in under 30 minutes.
Recipe from Celebrating Sweets – Click Here for the Recipe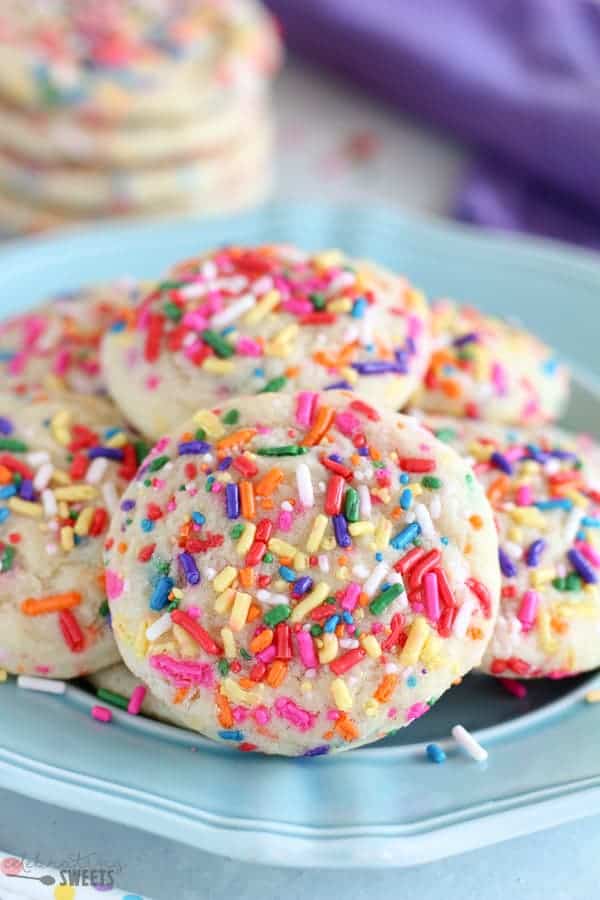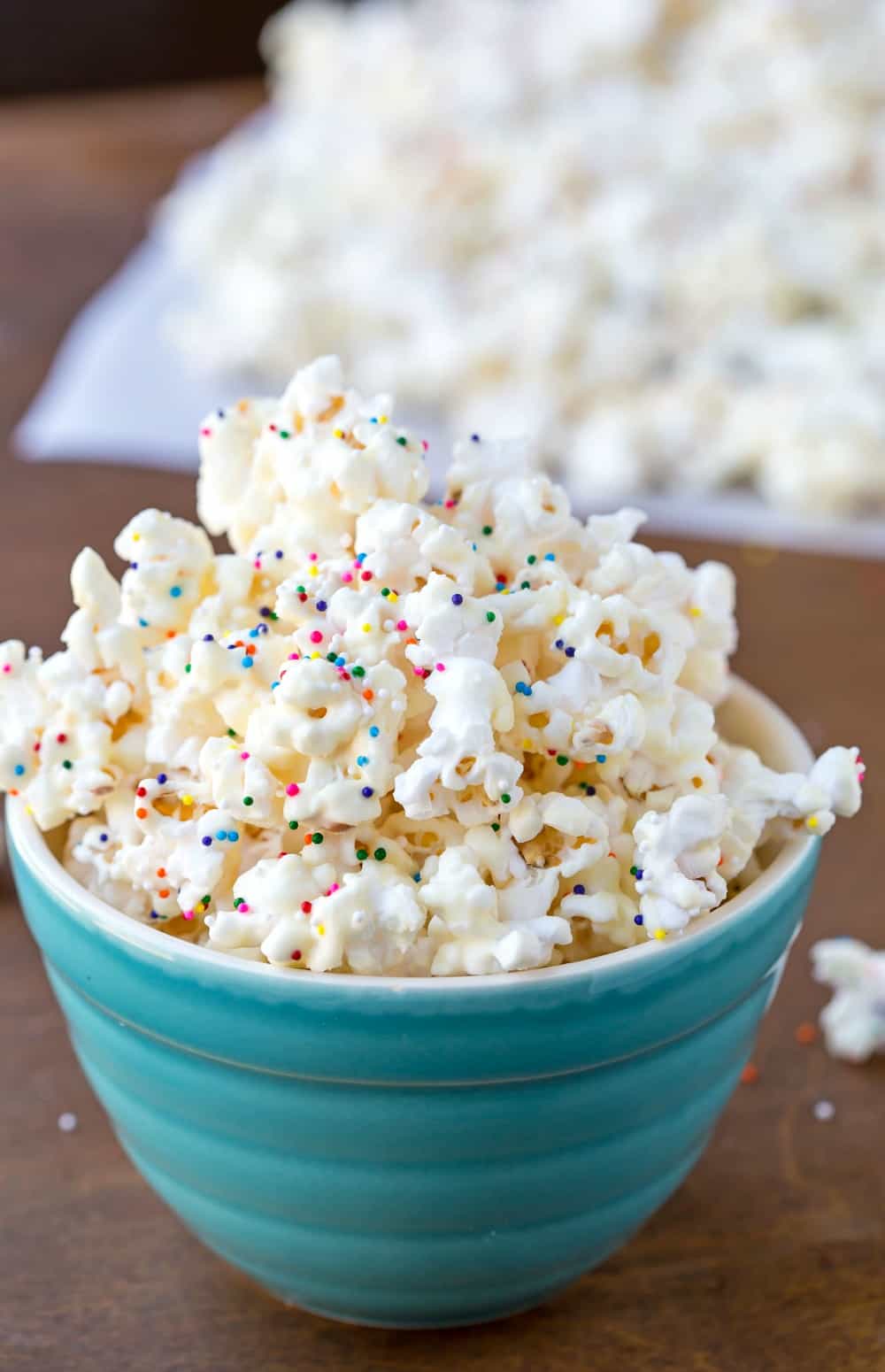 Creamy vanilla ice cream, swirled with funfetti cake batter mix creates this smooth and indulgent Funfetti Cake Batter Milkshake!
Recipe from Pumpkin & Spice – Click Here for the Recipe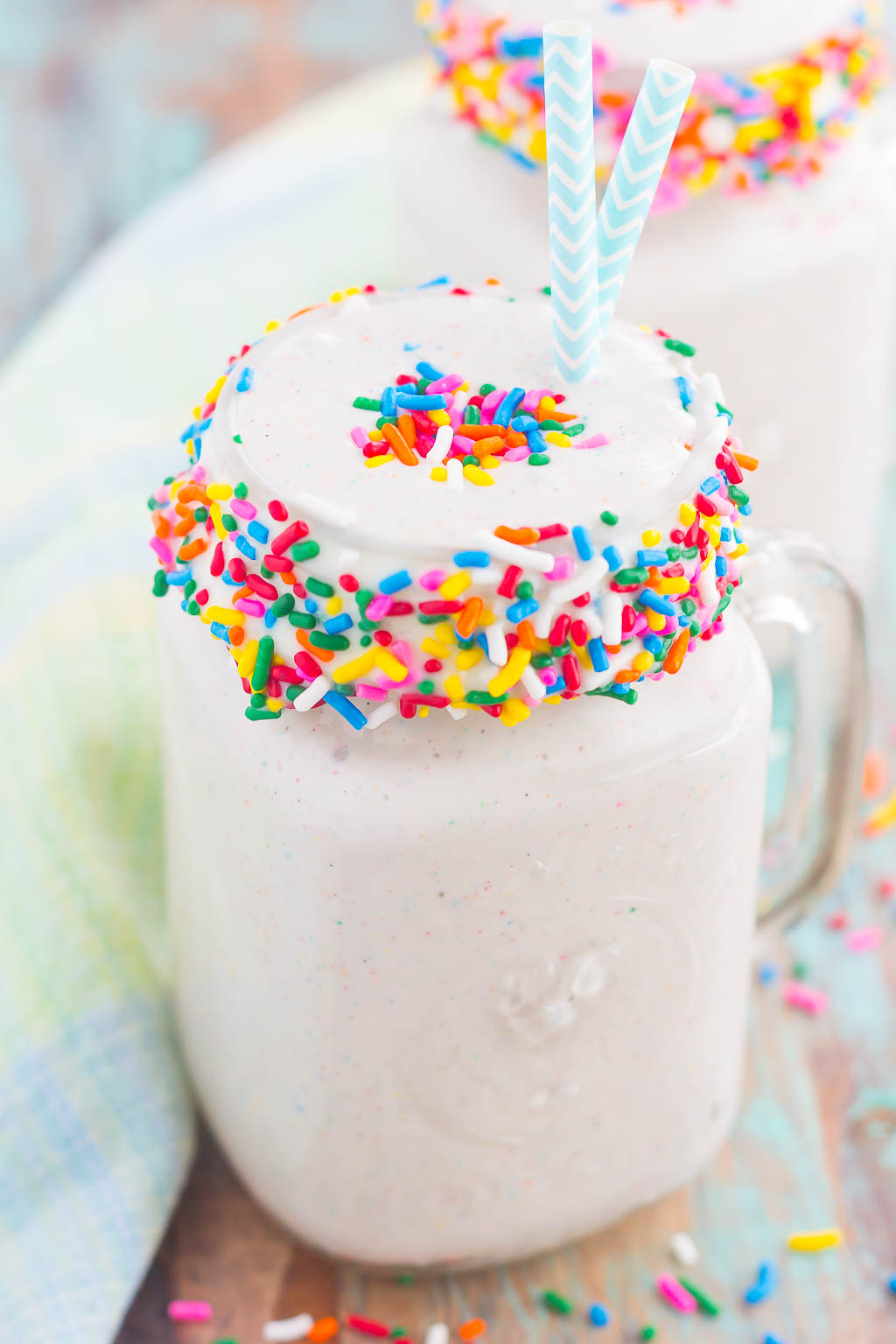 No matter what the occasion, your family is going to LOVE these gluten free funfetti cake mix waffles! Use this easy homemade gluten free cake recipe and pull out your waffle iron!
Birthday Chocolate Eclairs are classic chocolate eclairs filled with luscious pastry cream, topped with chocolate ganache and funfetti sprinkles. Forget the cake and celebrate eclair-style!
Recipe from Flavor the Moments – Click Here for the Recipe
This Slow Cooker Carrot Cake with Cream Cheese Frosting is going to change your life! Free up the oven and get the moistest carrot cake you've ever had – right from your slow cooker! Made without oil or butter and loaded with coconut, pineapple and pecans!
Recipe from Crazy for Crust – Click Here for the Recipe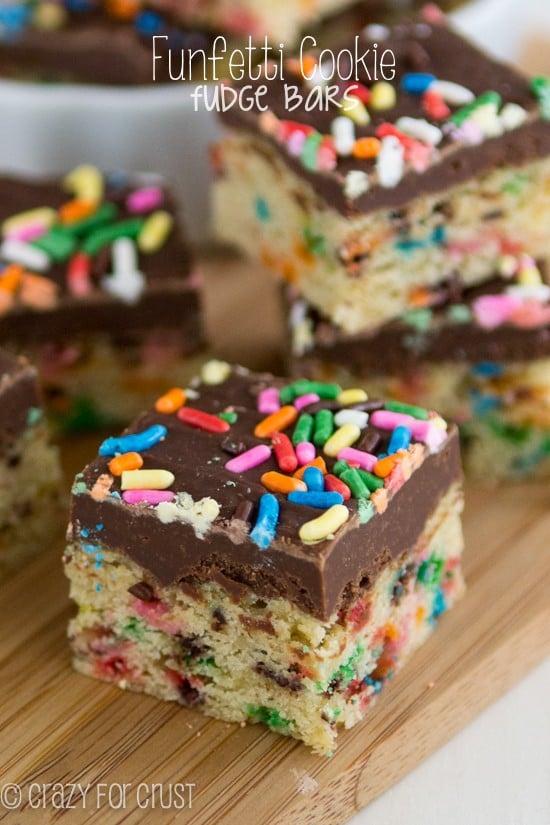 Sprinkles and Oreo cookie chunks make these Funfetti Cookies and Cream Fudge a blast to make and eat. No one will be able to resist grabbing a few squares when you show up with this cute fudge.
Recipe from Inside BruCrew Life– Click Here for the Recipe
10 of the BEST Birthday Flavored Desserts
Love it? Pint it!