This post and photos may contain Amazon or other affiliate links. As an Amazon Associate I earn from qualifying purchases. If you purchase something through any link, I may receive a small commission at no extra charge to you. All opinions are my own.
Creamed Corn Cornbread : Secret Recipe Club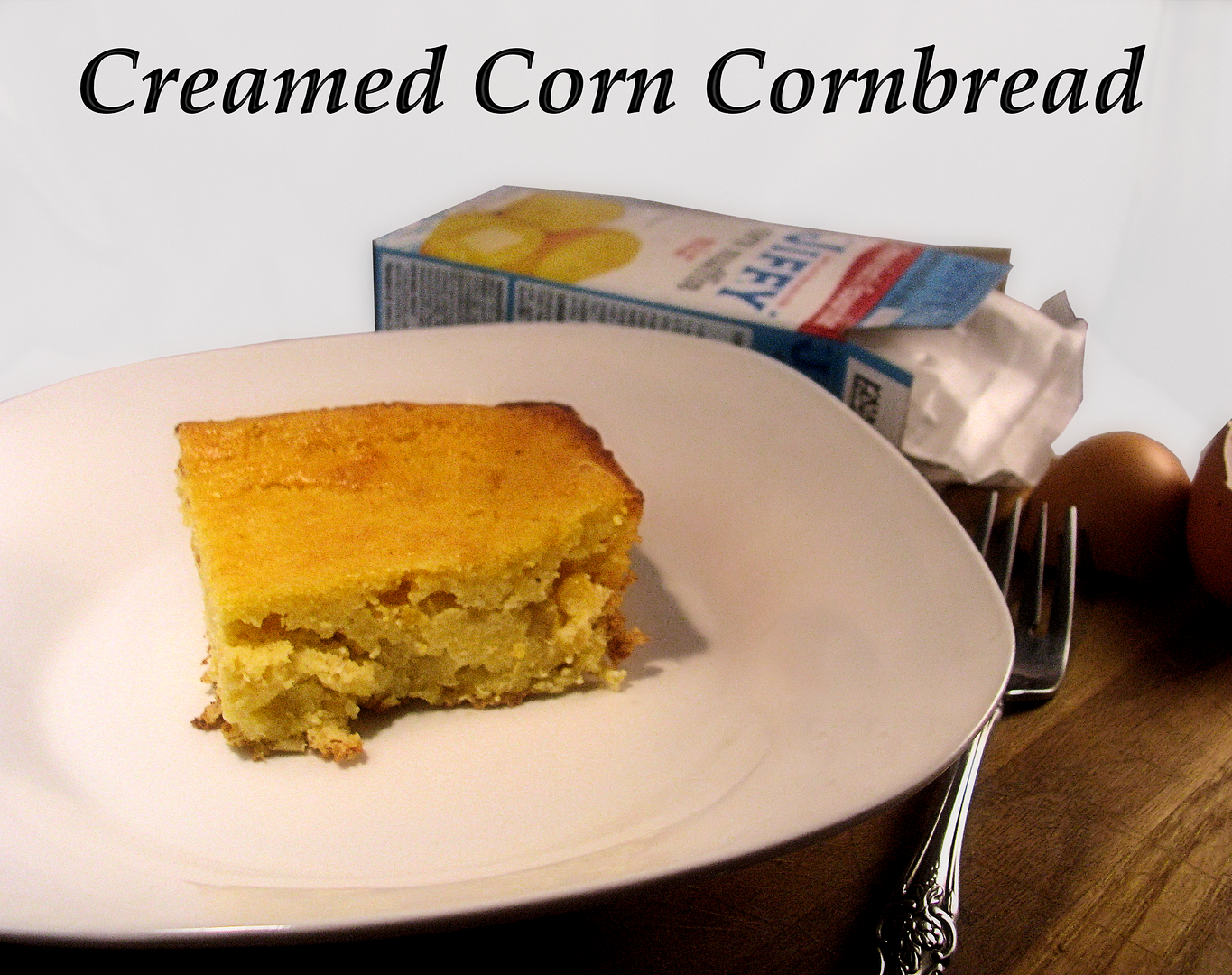 Random Question:
When you think of Cornbread, what do you think of next?
My Answer: "where's the chili"
Big Bear's Answer: "Get IN my Belly"
Well……. that's how it went when I made this Creamed Corn Cornbread
We seem to have different outlooks on food, Me: What can I do to make this a complete delicious meal", yeah, his thoughts on food "How fast can I get that out of the pan and into my belly".
ooo I love him.
Have a Bite
I have a another little tip for you but First, Let's Talk Secret Recipe Club.
Amanda from
Amanda's Cookin
, has created an amazing Club called The Secret Recipe Club. We have over 300 members now and 4 different "Groups".
We get to find new recipes each month and support other bloggers. It's a great club, that I love.
Find out more about it here .
Today is Group C's Reveal Day!
Groups A and B have already posted for October. You can see their recipes here:
The blog I got this month for SRC was just exciting to me 🙂 I have loved Kimberly's blog, Rhubarb and Honey , for a while now. And I really got to know more about her through Secret Recipe Club.
We have so much in common!!!
YAY!
She loves to share crafts and photography = I love to share crafts and photography
She's addicted to Magazines and Shoes = I am Addicted to Magazines and Shoes
Clowns freak her out = Clowns scared the ever-living crap outta me
SO yeah.. 🙂 I like her
When I was looking over her recipe index to pick my recipe for SRC I tried my best to stay away from the desserts. (I always go straight to dessert sections… ahh ..bad me!)
SO I started at the top and went down looking at each recipe.
I found:
Turkey Day 2010 Recipe Recap
Pork Chops Stuffed with Feta and Spinach
Fried Parsnips and Homemade Sausage
Barbecue-Flavored Onion Rings
But I found something even better!
I found the recipe from "In a JIFFY" Corn Casserole.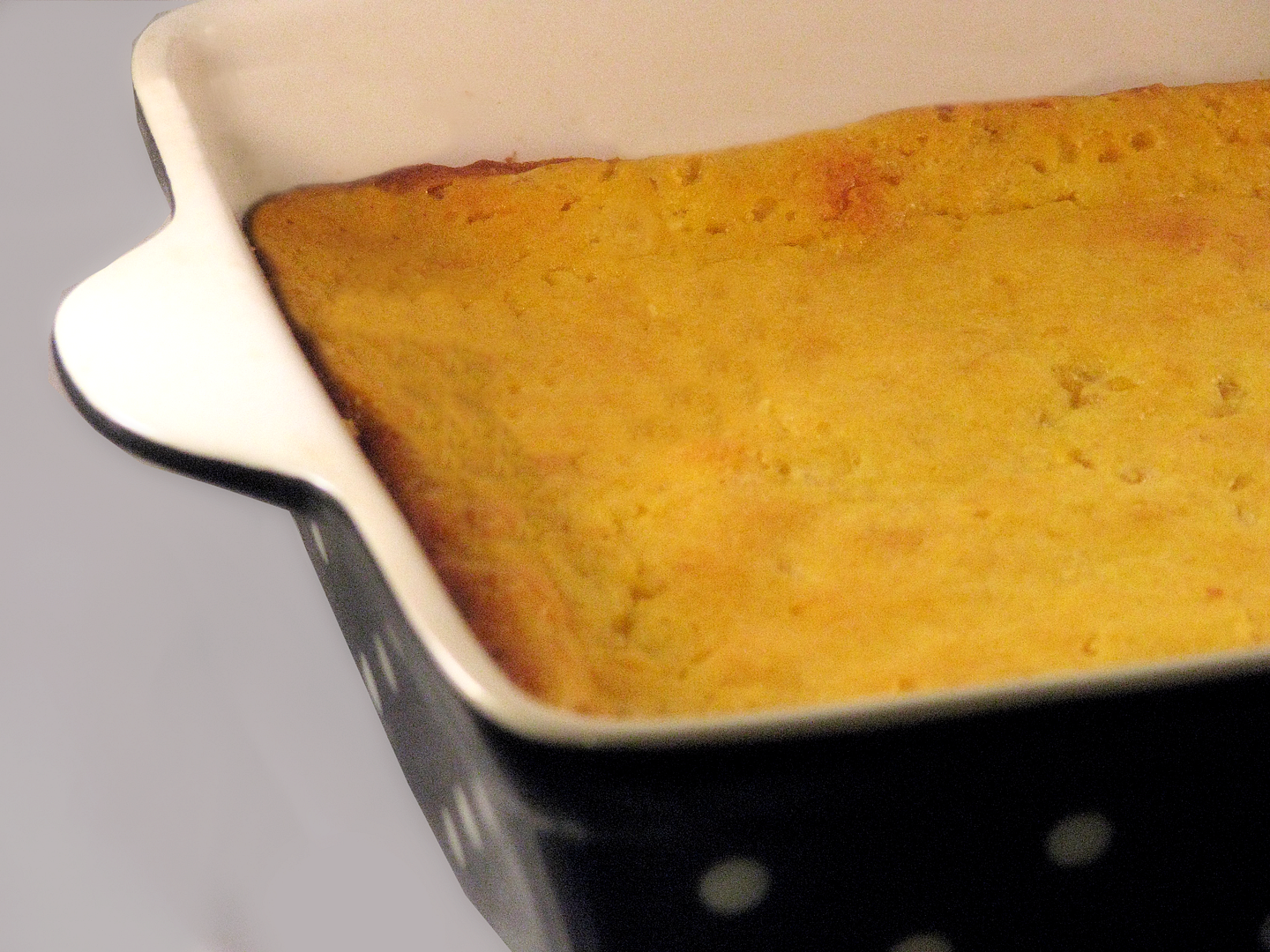 YUM! I knew right away, that I wanted to make this. But then I made the mistake of letting Big Bear Look over the recipe list.
*** Here is the other Tip for today***
** Don't let the picky eater see the food list**
Big Bear: Ehhh no Cornbread stuff.
Me: HUFF why not?
Big Bear: Um it has sour cream in it.
Me: ahhhh Crap, Thomas' stop looking at that.
I then had to convince him that it would not killl him and I needed to make it .
SO after all that, after it was baked and cooled…. he inhaled like 4 pieces.
Thank you so much Kimberly for this recipe, we loved it !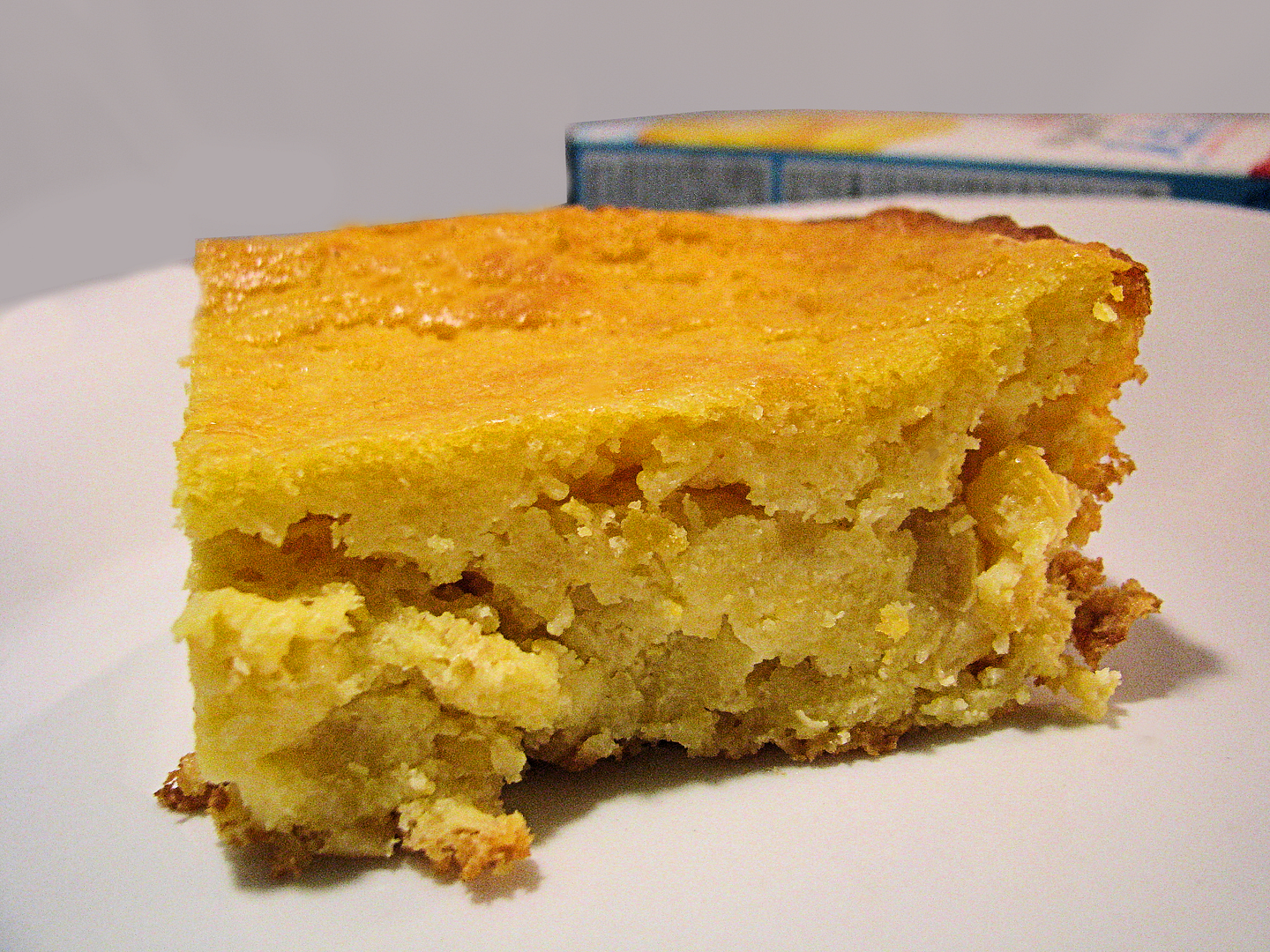 Creamed Corn Cornbread
What you need:
1 package "JIFFY" Corn Muffin Mix
1 stick butter, melted
1 can (15 ounces) whole kernel corn, drained
1 can (15 ounces) cream style corn
1 cup sour cream
2 eggs
1 teaspoon salt
What you do:
Preheat oven to 350°.
Lightly grease an 8 x 8 inch casserole dish.
Combine all ingredients in a large mixing bowl.
Pour mixture into greased dish and bake 45 to 50 minutes until set. Let stand 5 minutes before serving.
Check out all the other awesome recipes from Group C below:
document.write('