I Love My Peeps ………Cookies that is..
I saw these little peep cookies on the web and I knew I wanted to try them. Next time I will take a lot more time, and work a little harder on them, but I think they look ok. 🙂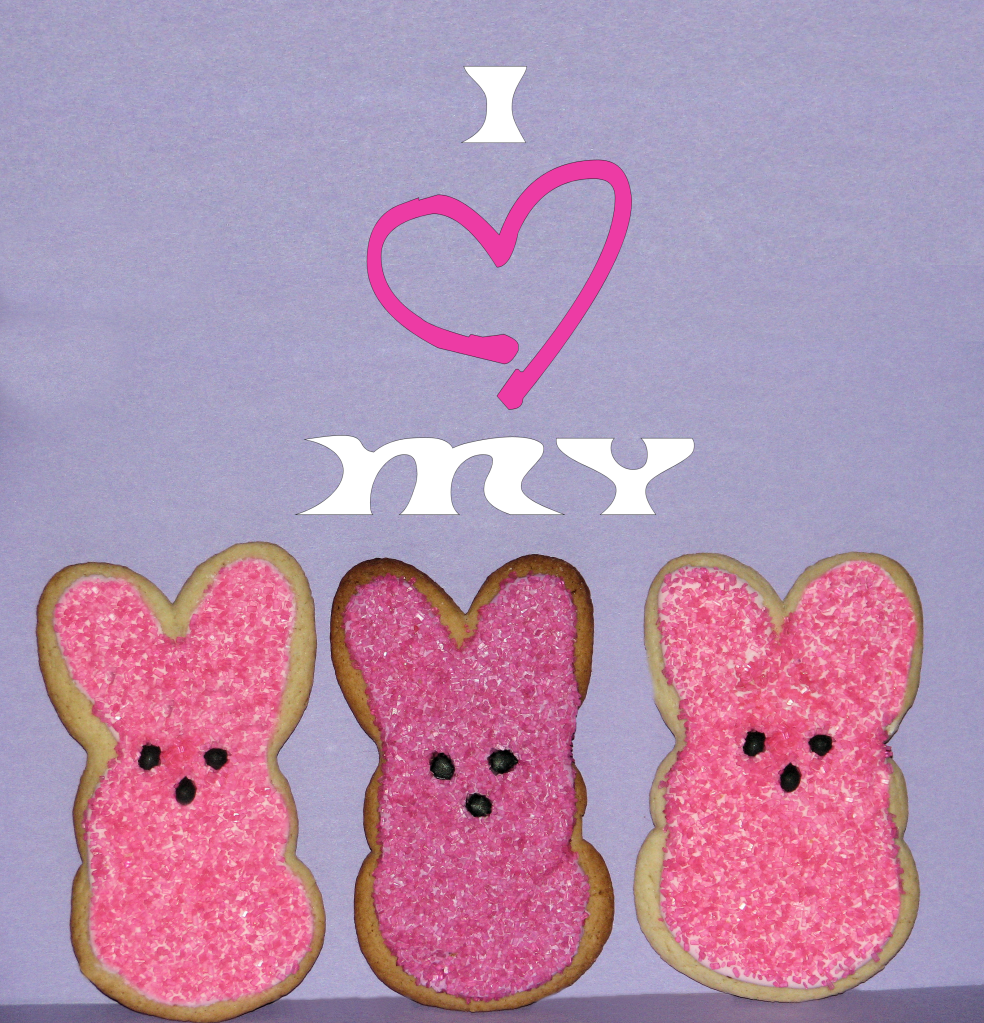 What you need:
Your Favorite Sugar Cookie Dough
Sanding Sugars
Bunny/Peep Cookie Cutter
What to do:
I used this Cookie Dough:
I also used this cookie cutter:
Which I got at Hobby Lobby 🙂
First Make your Cookie Dough, Either from scratch or make it for the bag, like I did for these. I wish I had taken the time to make it from scratch though because these did "Poof" more than I wanted.
Roll our your dough and cut out your peep bunnies using the Peep Cutter 🙂
Bake them according to your recipes directions.
Once cool. Ice your peeps with royal icing.
Let Rest 5-10 minutes. (until tacky, but not runny).
Sprinkle on the colored sugars.
Tap off extra sanding sugar. (do this over wax paper so that you can funnal the left overs back
into your bottle)
Let dry for 10 minutes, and then either pipe on the eyes and nose or use a toothpick dipped in black icing and dot on the eyes and nose.
Let Dry Over Night 🙂
Easy Peep Cookies 🙂
Easter will be here on Sunday 🙂 What Goodies are you making?