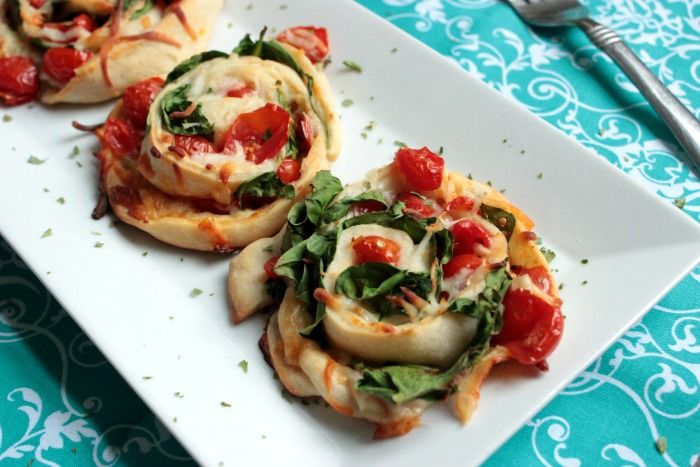 Happy Monday, Ya'll! OK, we all know that Monday's aren't really something to be excited about and normally I'm ready to pull the covers over my head and curse at the alarm clock but today I'm spending that day at the beautiful Biltmore in Asheville, NC with Food Blog Forum!
So while getting up early still isn't high on my list of things I love, I do have a little more of a bounce in my step today!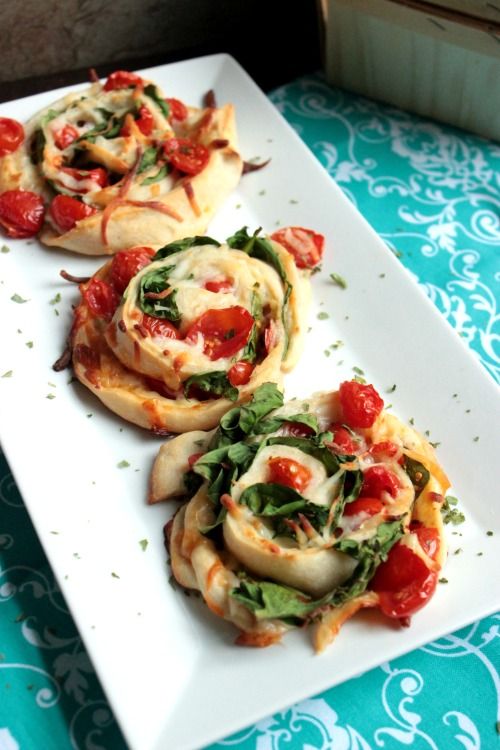 While I'm out and about (and at the conference) you can follow along on
Instagram
, I'm sure I'll be posting TONS of photos because that's what I do. haha ;)
Have you had a chance to visit Asheville or the Biltmore? My dad took us a few times when we were little and I remember some of it but I'm totally excited to visit as an adult!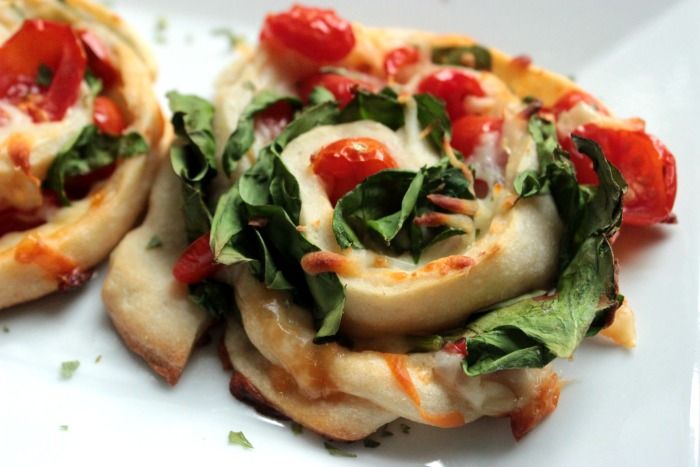 So on this lovely Monday (what a weird word combo right? haha), I've got an easy little recipe for you! Last weekend, I was looking for something easy to whip up for lunch for myself while I was working on blog posts and scrolled past my
Ham and Cheese Roll Ups
post. (Which it's kind of funny that I'm posting this on 8-18-14 because I posted the
Ham and Cheese Roll Ups
exactly one year ago on 8-18-13!!)
Well I didn't have ham and cheese on hand but I did have what I call "Caprese Style" ingredients in the fridge!
Normally a caprese salad (or anything caprese) is made up of:
tomatoes
mozzarella cheese
basil leaves
I am not a huge fan of eating whole basil leaves. I feel like they should be used for flavoring dishes and I just can't get over that mentally. haha So I normally use spinach leaves in place of the basil for my Caprese Style meals!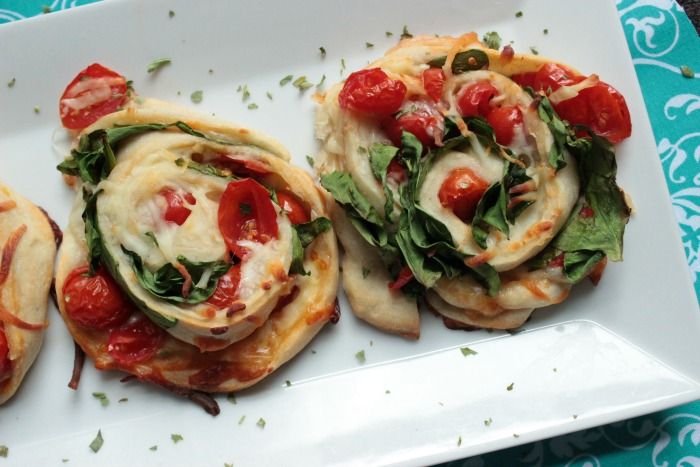 You'll need:
1 can of Refrigerated Pizza dough (or homemade)
2 cups Cherry tomatoes (or grape tomatoes) cut in half
4-6 oz Shredded Mozzarella cheese
3-4 handfuls of fresh spinach leaves
The directions/recipe is below but before I get to that let me give you just a few notes:
BigBear thought that these had too many tomatoes BUT he's not a huge tomato fan. I personally wanted extra tomatoes because I was worried about them being too dry since there is no sauce. So when making these use your judgement call on what you think you'll like best.
When you start rolling them, roll it super, SUPER tight or everything will start to fall apart when you slice the roll.
If the rolls do fall apart a bit once on the tray, fear not! The dough should bake up around the ingredients a bit.
Ranch (especially homemade ranch) would be PERFECT with these! My friend Rebecca from FoodieWithFamily.com has a wonderful homemade ranch recipe that I 100% recommend!
Baked Caprese Style Pinwheels
by: Angie Barrett 08/18/14
(Click to Print)
1 can of Refrigerated Pizza dough (or homemade)
2 cups Cherry tomatoes (or grape tomatoes) cut in half
4-6 oz Shredded Mozzarella cheese
3-4 handfuls of fresh spinach leaves
Preheat the oven to 425F.
Roll out the pizza dough into a large rectangle.
Sprinkle the Mozzarella cheese over the dough
Next, sprinkle the cut tomatoes on top of the mozzarella cheese.
Lastly, spread the spinach leaves over the tomatoes.
Start at the short end of the dough to your right, roll the dough with the filling inside towards the left, jelly roll style. (Like a swiss roll)
Once everything is completely rolled together, place the log on a cutting board with the seam facing down.
With a very sharp knife, carefully cut two inch "rolls". (I'd say anywhere from 1 - 2 inches)
Place them on a greased baking sheet. (I can fit about 8 on my baking sheets
Bake at 425F for about 15 minutes. Remove and let cool slightly.
Yields:
12-14 rolls
Click Here to Keep Reading..... "Baked Caprese Style Pinwheels"