{

Mini Picket Fence Flower Pots
}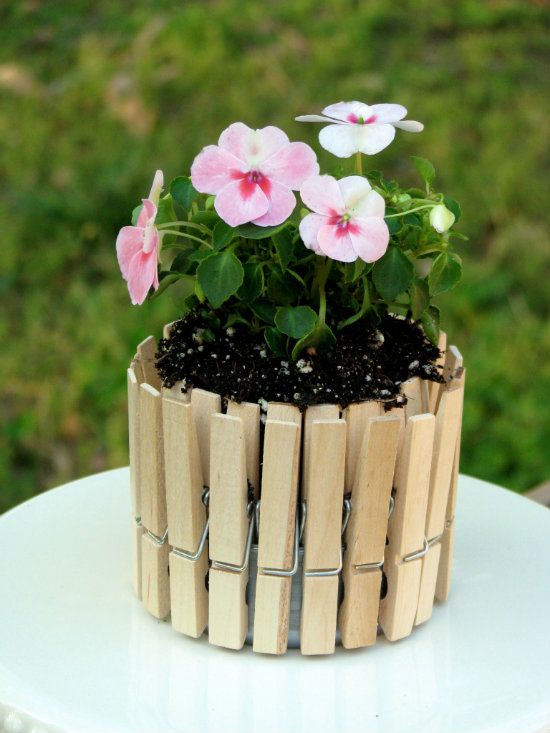 I've been working on a few projects here and there, to get ready for Big Bear's grandmother's 80th birthday party. I've been put in charge of the party and I want it to be super special considering it's a big mildstone birthday.


Last week, I worked on cupcake designs for the party, and decided on these
Pastel Flower Cupcakes
, and I love the fact that these flower decorations match them!
The party is a beach, ocean, pastel color, butterfly, bird them. Haha yes,it's a lot, but those are her favorite things so I'm working them all in. I saw an idea similar to this on the web, but I think it looked like their version had a candle inside? I couldn't really tell from the picture. I kinda used that idea and another I saw in a magazine of using flowers as favors , and attempted to turn it into a mini centerpieces for the tables.
These cost me roughly $1.50 each to make. I got a pack of flowers from Lowes for $1.25 (a pack of 6) , a bag of clothespin for $1.00 and the Tuna cans were around 60 cents each. Oh....and it took me a whole 2 minutes to make each one... ok maybe 1 minute and 10 seconds ;)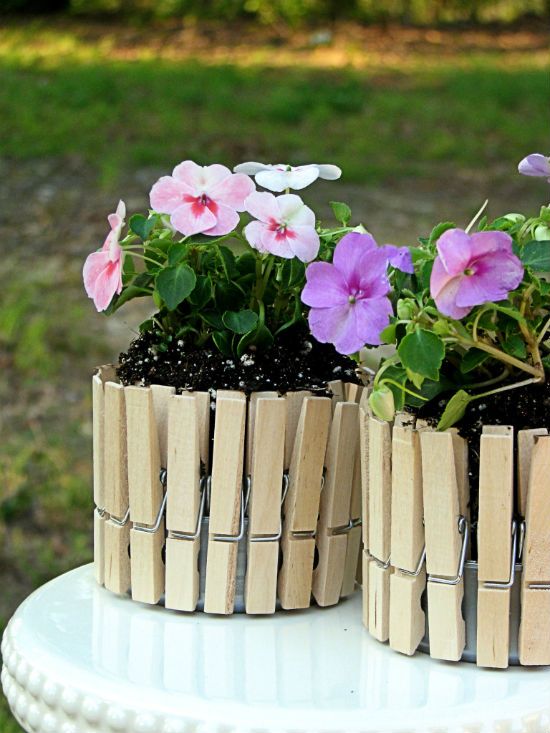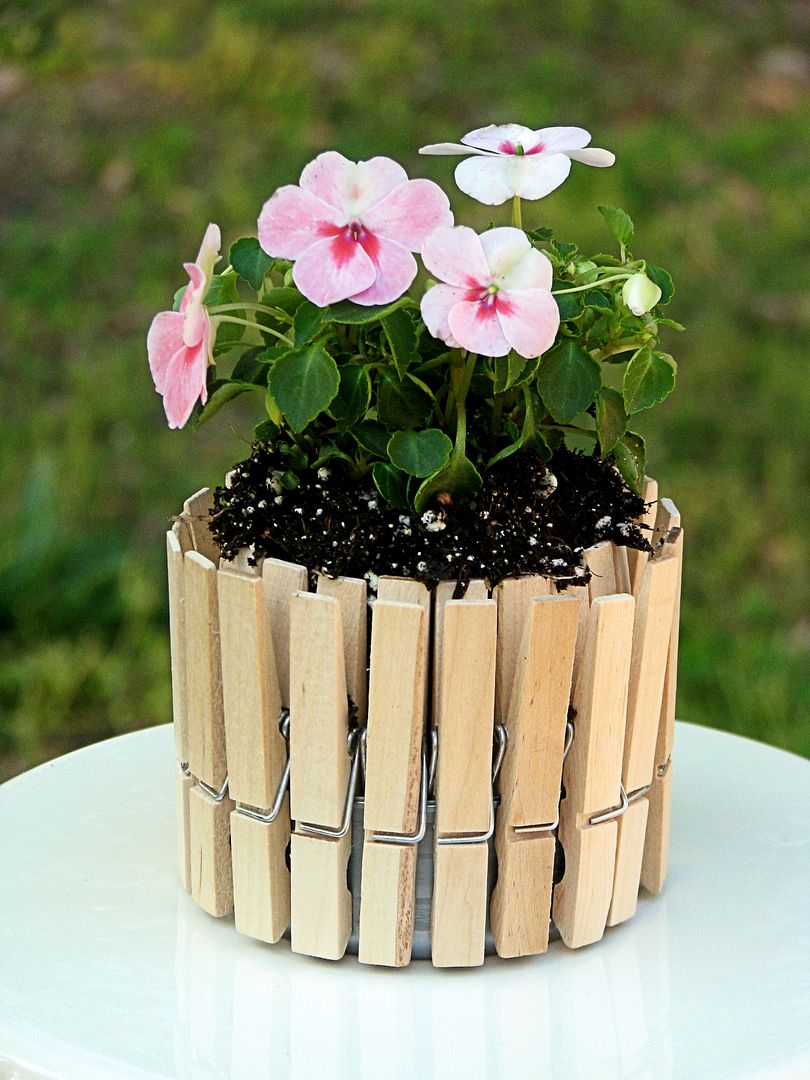 Mini Picket Fence Flower Pots
1

tuna can, empty and washed with label and top removed

1 or 2

flowers (the kind from the garden section, that are already rooted and blooming)

20

clothespins
Take clothespins 1 at a time and clip them onto the sides of the tuna can. Making sure to push the clothespin all the way down. Clip them going around the entire tuna can until covered. Remove 2 flower sections from the container, roots and dirt included. Place into the center of the can.