{
Frozen Chocolate Mousse
}
#SundaySupper #CookingForJulia
"You'll never know everything about anything, especially something you love."
― Julia Child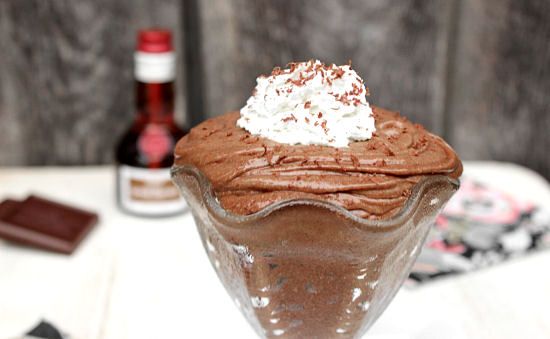 You learn something new everyday. It's never been more true than when it comes to me being in the kitchen. I'm always learning and no matter how much I learn about cooking, there is always something new to learn.

There are so many cooking techniques, so many foods to learn how to cook, so many recipes to try. I will never know everything about cooking, it's one of the things that keeps me extremely interested in it. With cooking, you don't make one hamburger or one cake and become a "master". You don't say well, I've made this cheesecake and now I know how to make everything. Well, I guess you could say that, but it wouldn't be true.
Since I started my blog, I've been learning as much as I can about cooking, every food/cooking tip, no matter who it is from goes into my mental cooking folder. I want to know everything about it. I want to know how you cook, how my grandmother cooked, how chefs cook, how my friends cook, how my husband cooks, how my father in law cooks. It's not just about the food. It's not. Cooking isn't about just putting food into a pan, heating it and putting it on a plate. It can be a conversation starter, it can make people smile, it can bring people together.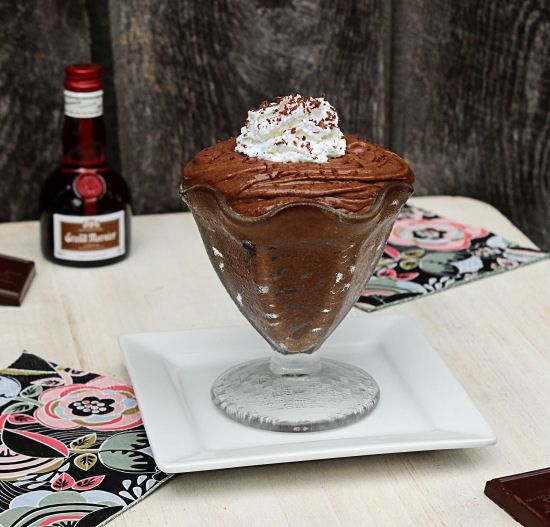 I've always be fascinated with Julia Child. She doesn't intimidate me like some chefs or "foodies" do. She makes it "OK" to make mistakes. It's OK to learn how to do something, you don't have to be perfect in the kitchen from the start. I loved watching her on TV, it almost felt like she was talking to only you, she made you feel like you were right there with her, like she was talking to a friend while she was cooking in her own kitchen. I fell in love with her even more when the movie Julie and Julia came out. It was during a stressful time in my life and it reminded me to relax and use cooking to unwind and find myself. With cooking I've found something I love. I love the process of cooking and the end result. And the end result for me isn't even about eating the food, I mean it's a plus haha, but I love being able to look at a dish and say "yes, yes, I made that and my family loves it." This was one of those dishes. When I finished making it, I stepped back looking at my chocolate covered kitchen and smiled. I just made Chocolate Mousse! I did, I did :)
I have a long bucket list of foods I have to make and this Chocolate Mousse has been on it for a while.
I've always been incredible nervous about trying it, but I'm so glad I did. What better way to kick off a celebration of Julia Child, than to get in the kitchen and learn something new about cooking. Making mousse is certainly something new for me. This year would have been Julia Child's 100th birthday on August 15th, 2012. (Her birthday is the day before hubbys! haha) Happy Birthday Julia Child!
To be honest I'm not sure if I've ever had chocolate mousse. Isn't that weird. I might have, but it obviously didn't leave much of an impression. I have the recipe for the frozen mousse below, but I must say that I did leave some in the fridge so that I could try some of it as a regular mousse and it was quite an interesting dessert. The non frozen mousse was light and fluffy. Chocolaty... but to me had an overpowering
orange liqueur flavor. But when BigBear tasted it he didn't taste
orange liqueur at all. So I don't know.... some taste buds are different I suppose haha. The frozen mousse was probably my favorite between the two.
This post was originally suppose to be "
Frozen Chocolate Mousse Pops" but yeah..... it didn't freeze to well. Well I mean, it got mighty frosty but it didn't solidify to be a pop. It was more like a melting
fudgesicle. Which I liked... because I'm weird. ;) And with the frozen version it didn't have the o
verpowering
orange liqueur flavor like the one in the fridge did. I liked the flavor a lot better with the frozen one.
I should have known better trying to freeze something with
orange liqueur in it, considering
orange liqueur doesn't really freeze to well. But like I said, I'm always learning and I learn by making mistakes.
So if you're looking for a fluffy chocolate orange dessert, don't freeze it. If you're looking for a chocolaty, sweet pudding like dessert, freeze it.
Oh and just a little tip that I learned when making this,
1 airplane bottle of
Grand
Marnier
equals
1/4 cup
of Grand
Marnier. :) I really didn't want to buy a whole bottle of
Grand
Marnier for this recipe, so the air plane bottles worked perfectly!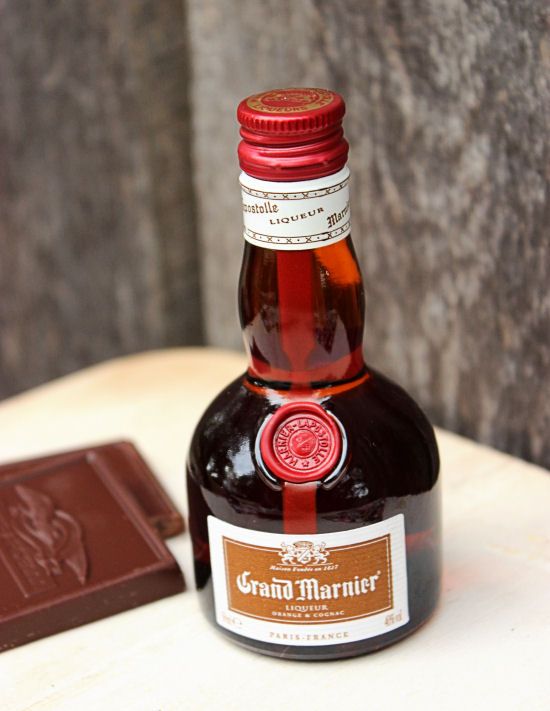 "Find something you're passionate about and keep tremendously interested in it."
― Julia Child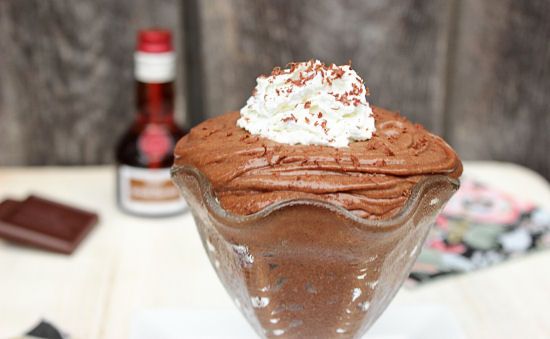 Ingredients
4 egg yolks

3/4 cup sugar

1/4 cup

Grand

Marnier

(or any

orange liqueur) *1/4 cup = 1 airplane bottle*

1 pot of simmering water

1 bowl of cold water

6 oz of semi-sweet baking chocolate

4 tablespoons strong coffee, brewed

6 oz unsalted butter, room

temperature

4 egg whites

1 pinch salt

1

tablespoon

sugar

Whipped Cream for topping (optional)
Directions
In a stand mixer b
eat the egg yolks and sugar together. Mix until mixture is a pale yellow color and and falls back upon itself forming a slowly dissolving ribbon. Beat in the orange liqueur.
Set the mixing bowl over a pot of simmering water and continue beating/whisking (by hand) for 5-7 minutes until the mixture is foamy and hot.
Remove the bowl from the hot water and set it into the bowl of cold water. Beat/Whisk (by hand) over cold water for 5 minutes until the mixture is cool. It should now have the consistency of mayonnaise.
In a double boiler, melt the chocolate with coffee. Remove from heat and beat in the butter a bit at a time, to make a smooth cream.
Beat/Whisk (by hand) the chocolate into the egg yolks and sugar.
In a stand mixer, b
eat the egg whites and salt until soft peaks are formed. Then sprinkle in 1 tablespoon of sugar and beat until stiff peaks are formed.
Stir a few tablespoons of the whipped eggs white into the chocolate mixture.
Fold ín the rest.
Pour into cups and freeze 4-5 hours or overnight for frozen mousse or place mousse cups into the fridge for 2-4 hours. .
Makes 6 servings