{
Cupcake Bouquet

}
"My Mother... who is my mother? She's the short one there, with the glasses and the blonde hair. She loves
piña coladas
and gets drunk off of the virgin ones. She doesn't cook but spends a ton of time looking up recipes. She's terrified of sock monkeys and has a loving family that points them out to her when ever we see them. She loves Cokes in a Bottle and Dr. Pepper Floats. She thinks of everyone before herself. She's the strongest person I know.... she has to be...she's had to be to put up with us for all of these years...."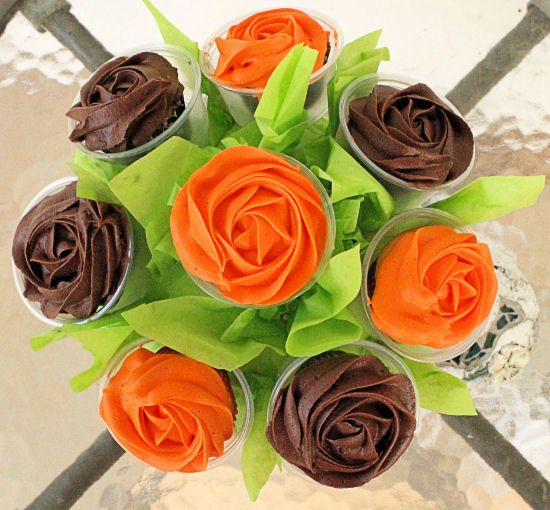 My mom is the best mother in the entire world, well at least she is the best mother in
MY
entire world. I think most sons and daughters will say that about their moms though. That doesn't matter though, no mother will be more special to me than my own. Well perhaps my mother's mother.... because without her I wouldn't have my mother, but you get the idea.
My mother is the most caring person I've ever met in my life, and I don't say that just because she's my mom. I say it because it's true. She is always thinking of everyone else, her heart as large as the sky. She's done so much for me in my 26 years, things I probably didn't deserve, OK, things I know I didn't deserve. I'm sure that in her years as a mother, she's been unappreciated, overlooked, and she may have even felt unloved. It's not because we meant harm, it's because we were young. We didn't understand. I blame it on that.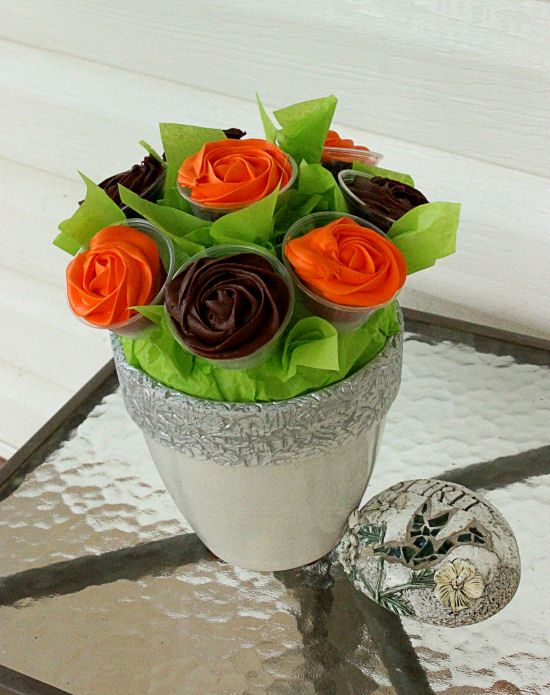 I've always loved my mother, but as I got older, I appreciated her more, I thought of her more, I understood why she did the things that she did. And when I have children, I'm sure that I will appreciate her even more, I will think of her even more, I will understand on a different level of why she did the things that she did for us. She did her best to give us everything we needed or wanted. Little things, here and there. When I was little she use to pack little notes into my lunchbox, with little pictures and "I Love Yous". Still now, she'll see things in the store that she think's I'd like and she'll buy it for me. At least once or twice a week, I have a present waiting for me on my desk at work from her. She never missed a school event, or church play. Always there for me and loved me no matter how much of a brat I was.
Today is Mother's Day. I'll be celebrating my beautiful mother with my family. We're not having a big fussy dinner. We're having something that my mother loves. Pizza and Beer. Haha, I've only seen my mom have pizza and beer a handful of times in my life. But when ever anyone mentions pizza....or beer, she always pipes up "I love Pizza with Beer". So this year, we're having Pizza and Beer and I think she's pretty happy about that.
And for Mother's Day, I'm giving her this Cupcake Bouquet. She always gets homemade gifts from me. I'm her "artist/creative" kid. So that's what she'll get from me this year, some of my "art" lol. :) Not to mention, she loves cupcakes too, so she'll double love it. :)
Cupcake Bouquet
A "Flower" Bouquet made from Mini Cupcakes.
Ingredients
1

flower vase

styrofoam ball

8

toothpicks

8

mini cupcakes

icing for cupcakes (I used canned frosting

8

plastic cups (2oz)

piping bag

2D Piping tip

clear tape

green tissue paper
Instructions
Wrap styrofoam ball in green tissue paper. Set styrofoam ball down into flower vase. You may need to trim the styrofoam ball to fit into the flower vase, depending on the size of the vase.
Carefully poke toothpicks through the bottoms of the 2 oz plastic cups. Push the toothpicks/cups into the styrofoam ball. Space them out to cover the styrofoam ball.
Place plain/un-frosted cupcakes into the plastic cups that at secured with toothpicks. Toothpick should go through the inside of the cupcake.
Fill a piping bag fitted with a star type tip and starting at the center of the plain cupcake, pipe icing in a swirl to form a "rose" look.
Cut some of the green tissue paper into strips. Fold a few times and place the green paper strips in-between the plastic cups and tape them to the green tissue base.
*this will make the leaves*
***for these I did use store bought cake mix and frosting*** I used Orange Supreme Cake Mix and Chocolate and Vanilla Frosting (tinted orange)
Details
Yield:

1 Cupcake Bouquet