{
Shepard's Pie

}
#Sunday Supper
Scottish, Irish, Native American. Mutt. Pretty much I'm a mutt when it comes to my roots haha. I have red hair, fair skin and freckles that show my Irish roots while my brother has brown hair and tan skin, clearly passed down from my native american relatives. You can't even tell we're related by looking at us.
I've really latched onto my Irish heritage throughout my life. And I don't mean that I'm obsessed with St. Patricks day or wear only green, or whatever. It's just a connection that I can feel. My great-great grandfather (Benjamin) was an Earl in Scotland, he married an Irish woman (Mary) and they had my great-grand father (Eustace Cecil). Well my great -grandfather was given two options #1. Stay here in Scotland, under my rule and you'll have everything, or #2. Go to America and be cut off from the entire family and family wealth. So considering I live in Virginia haha he went with option #2. So I don't know anything about my family past him because the rest of them just "disappeared from the family tree."
But I do know that I love anything Irish related, something about it makes me feel good. For example... this necklace. It's a Celtic Trinity Knot. I bought it from a Irish Store in New Orleans back in 2004.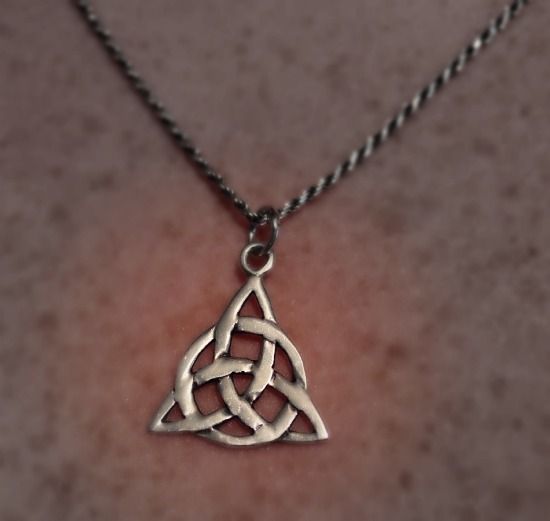 Depending on how you want to take it, it can mean a lot of things. For the most part,
Christians view the
Trinity Knot as
Father, Son and Holy Spirit. But Pagans may see it as
Mother, Crone, and Maiden But others may say it
represent mind, body and spirit. I view mine as a combination of all of them. oh and PS this necklace does not mean I am a witch. Yes I've gotten that question and have even been accused of being a
witch
more that a dozen time since I started wearing it. Thanks to the tv show "Charmed". Thanks
Television
............ *eye roll* But as you can see I love it. And since I bought it, If only gone a handful of times without having it on.
For this #sundaysupper we were to pick a dish that represented our heritage, I chose to go with my Irish side because hubby has Irish in him as well. I made Shepard's Pie. Meat and Potatoes...yep he was happy. :)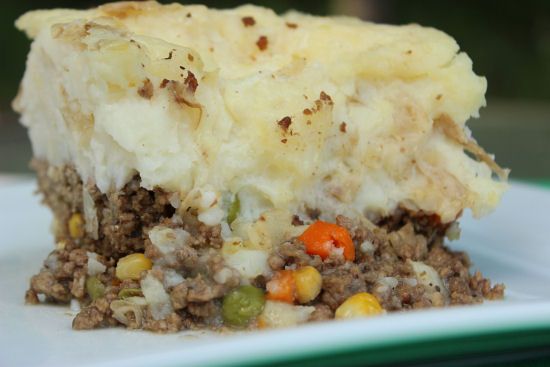 Ingredients
2 lbs ground beef
1 tablespoon basil
1 tablespoon
oregano
1 teaspoon cumin
1 teaspoon garlic powder
1 teaspoon onion powder
1/4 teaspoon white pepper
1/8 teaspoon salt
1/2 teaspoon paprika
3 cups frozen mixed
vegetables (like peas, carrots, corn etc)
1 small can beef broth
5-6 large potatoes
1/2 cup milk
salt and pepper
4 tablespoons butter
Instructions
Brown beef in a large skillet. Add basil,
oregano
, cumin, garlic, onion, pepper, salt and paprika to the beef while it is browning. Once brown, drain the grease from the pan.
To the browned beef, add the vegetables and beef broth. Simmer 15 minutes until vegetables are tender. If there is a lot of liquid, drain it out, if not don't drain.
Preheat oven to 350F.
While the vegetables are simmering, boil potatoes in salted water for about 12 minutes. Once tender, drain the water and mash them. Add butter and milk while mashing. Season with salt and pepper.
Scoop beef mixture into a square baking dish. Top with mashed potatoes. Top the potatoes with little bits of butter and bake at 350F for 15 minutes.
Yields: 6-8 servings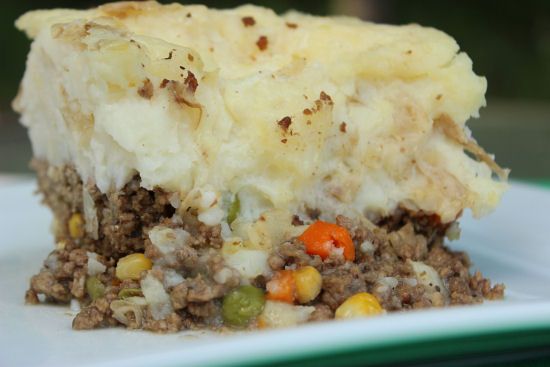 Here are some other amazing bloggers and their recipes for #sundaysupper