{

Rosemary Garlic Cheese Straws
}
Secret Recipe Club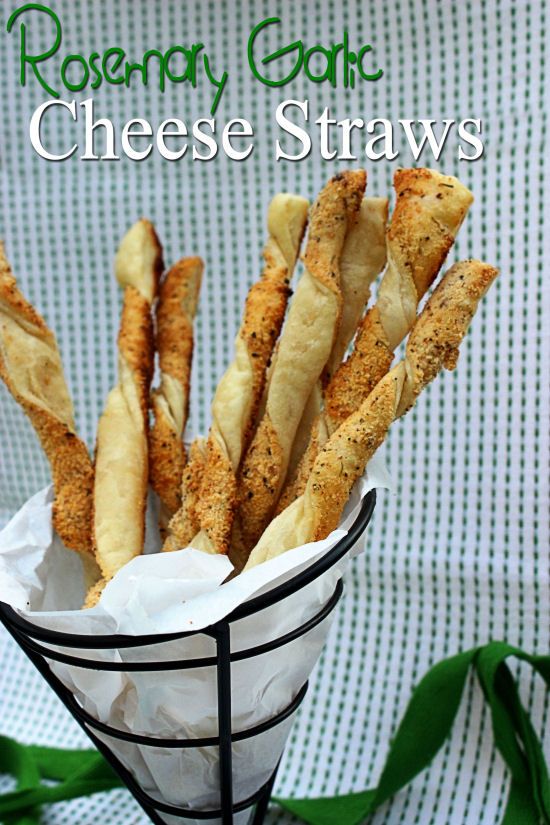 Every month, around the same time of the month, I get to blog about a new recipe that I've found through the
Secret Recipe Club
. Sometimes it's a new recipe that I've never heard of before and sometimes it's a recipe that I've been checking out for a while and now have an excuse to make it.
But I must ask, why is it that when the 3rd week of every month rolls around, when I am searching the blog that I have been assigned to, why is it that I am always looking for something that my husband will love?!?! It drives me nuts and I don't normally even realize that I've done it until I'm at the store picking up what I need or until BigBear ask "What are you making for
Secret Recipe Club
this month?", and I answer with "I'm making _(whatever it is), I picked it cause I thought you'd like it." AHHH! WHY! I do the same thing when I'm shopping. I'll go into a store with the intention of buying something for me and come out with tons of stuff for hubby instead. He must have me brain washed or something.
So as I was looking through
The Ginger Snap Girl's
blog
after getting my
Secret Recipe Club
assignment, I stumbled across t
his Mushroom and Herb Chunky Tomato Sauce, these Sun-dried Tomato BLT Bites and this Strawberry Cream Cheese Crumble Tart. All of these would have totally made it to the top of my list.... until I saw
Rosemary Cheese Straws
and thought to myself "ooo hubby would love those", so you know what I decided on making? Obviously the cheese straws haha.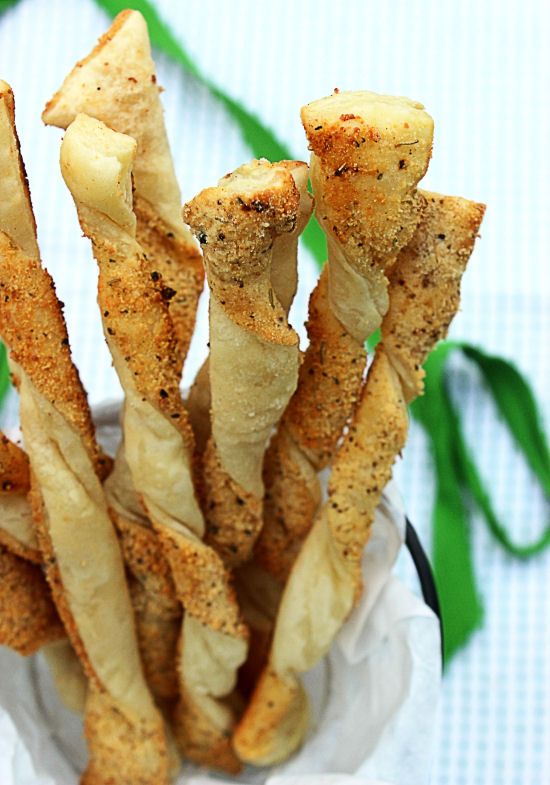 They were crispy and so tasty! And for some reason they kept disappearing off of the cooling sheet at an alarming rate while I was preferring the second batch. Who ever could have been munching on them.... I wonder... ;)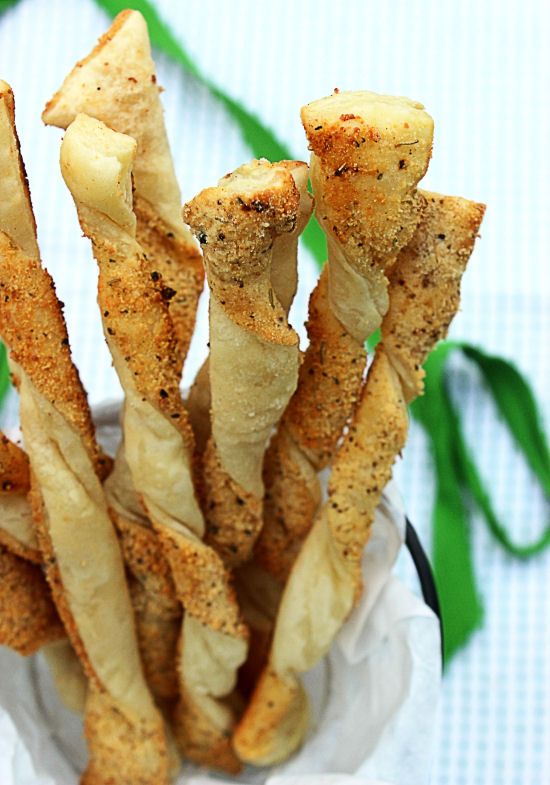 Rosemary Garlic Cheese Straws
Ingredients
2 sheets of puff pastry, defrosted

1 large egg, beaten with 1 tablespoon of water

1 cup grated Parmesan cheese

1 teaspoon salt

Black Pepper to taste

2 teaspoons garlic rosemary seasoning
(or 1 teaspoon of garlic powder & 1 teaspoon of dried rosemary

Directions


Preheat oven to 375F. Line 4 baking sheets with parchment paper.
In a medium bowl, combine cheese, rosemary garlic seasoning, salt and pepper.

In a small bowl, crack one egg and whisk together with 1 tablespoon of water.
Unfold the puff pastry on a lightly floured surface.Gently use a floured rolling pin to stretch pastry into a large rectangle.

Use a pastry brush and brush egg wash over the surface of the puff pastry until completely covered.

Sprinkle the cheese mixture evenly over each puff pastry sheet.

Gently press the mixture into the pastry sheets.
Using a pizza cutter or a very sharp knife cut the pastry dough in half across horizontally.

Cut each half into 1/2 inch strips.

Hold the ends of each pastry strip and twist your hands in the opposite direction to twish the straw. Lay each straw onto the backing sheet about 1/2 an inch apart.
Bake for 10 minutes or until golden brown. Cool on baking sheets.
Details
Yield: 48 straws