Meatloaf recipes make us think of our mothers and grandmother's whipping up dinner in the kitchen. Don't let meatloaf become a boring ol' memory! Jazz up your meatloaves with one of these recipes! Here are 10 of the BEST Meatloaf Recipes out there! No boring, dry meatloaf here!
Want recipes delivered right to your inbox? Sign up here! Sometimes I even send out free e-cookbooks too!
I wasn't a fan of meatloaf when I was growing up. The name alone made me turn my nose up as a little kid.
However, over the years I've experimented with different meatloaf recipes and now I actually love to make meatloaf for dinner at least once or twice a month.
Now if you're thinking that all meatloaves are boring a dry I have to correct you! They can be boring a dry but we're not about that dry meatloaf life!
Come take a look at 10 of the BEST Meatloaf Recipes and you'll see that there is quite a bit that you can do with a meatloaf recipe to turn it into something amazing!
10 of the BEST Meatloaf Recipes
Best BBQ Meatloaf is a winner! Flavorful and kid friendly, a moist meatloaf recipe you are going to love! .This is NOT your Mama's dried out meatloaf of the past!
Recipe from Renee's Kitchen Adventures – Click Here for the Recipe
This homemade dinner recipe inspired by your favorite fast food will be a new family favorite. Bacon Cheeseburger Meatloaf is a super easy, fun meal and ultimate comfort food.
Recipe from Wonky Wonderful – Click Here for the Recipe
Move over, baked meat loaf. With this Instant Pot Meatloaf recipe, you'll be able to make flavourful meat loaf conveniently in your Instant Pot. The recipe is suitable for Gluten-Free, Low Carb and Keto diets and the post also includes Weight Watchers points.
Recipe from Recipes from a Pantry – Click Here for the Recipe
Sweet and Sour Meatloaf (sometimes called Dutch Meatloaf) ~ a tangy, juicy meatloaf covered in a sweet and sour sauce made with ketchup, mustard, vinegar and brown sugar.
Recipe from Saving Room for Dessert – Click Here for the Recipe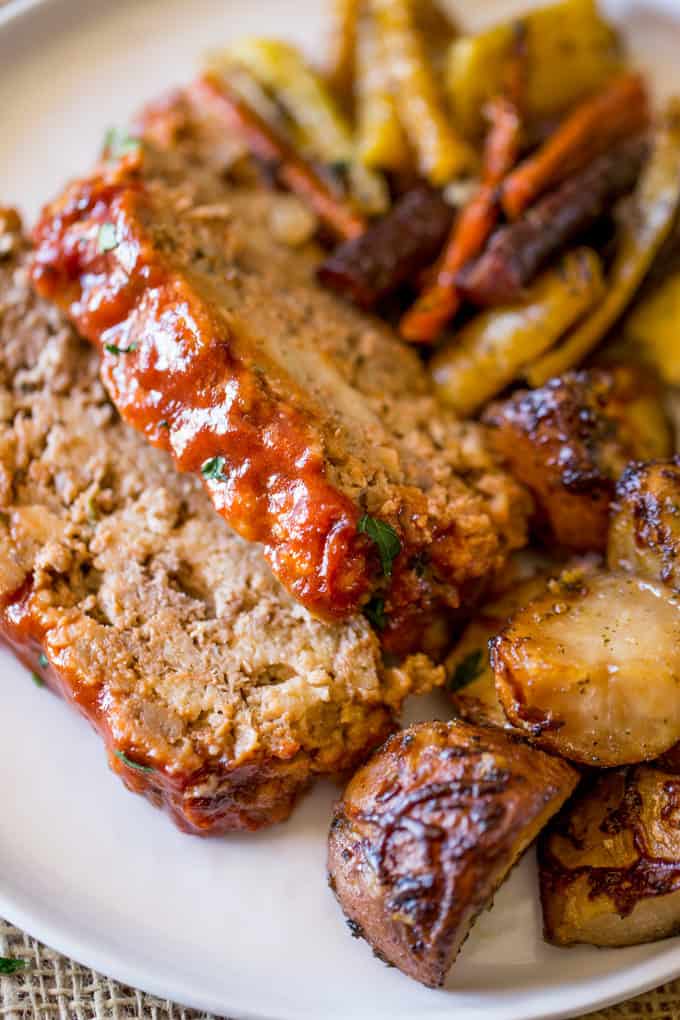 Philly Cheesesteak Meatloaf with green bell bell peppers, onions and mushrooms topped and stuffed with Provolone Cheese.
Recipe from Dinner then Dessert– Click Here for the Recipe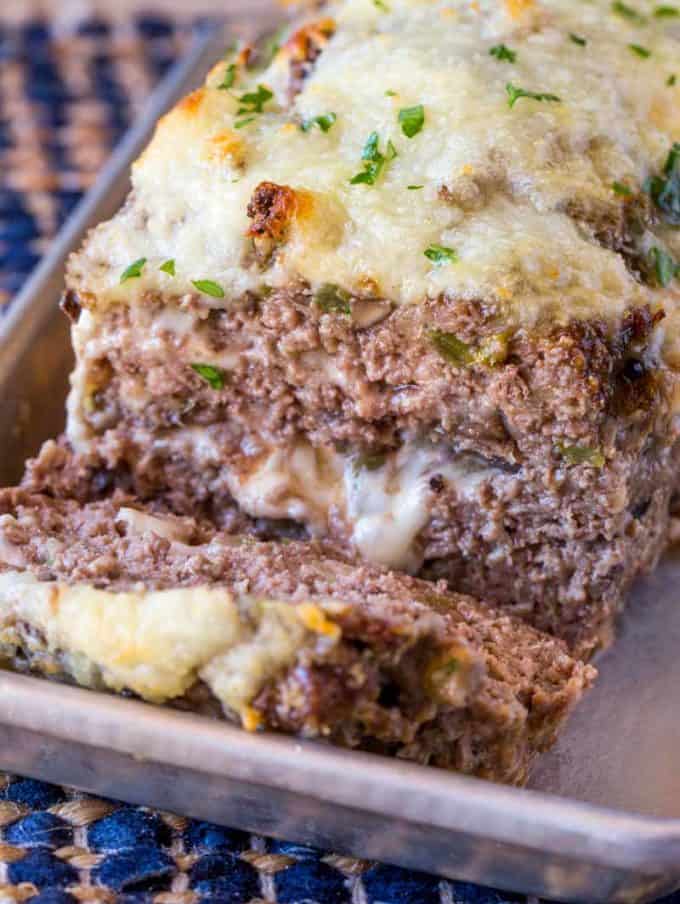 Classic Meatloaf with Brown Gravy for those nights you're feeling nostalgic and want an easy, filling meal.
Mushrooms and meatloaf go together like mashed potatoes and gravy. They just do. Paula put all of those together and the result was a Southern down home comfort party on a plate. She didn't just use mushrooms in the sauce, oh no, it's double the mushroom love in this recipe.
This Ground Turkey Meatloaf is moist and full of flavor, with minimal preparation! It's the perfect meatloaf recipe to turn meatloaf haters into meatloaf lovers!
Recipe from Renee's Kitchen Adventures – Click Here for the Recipe
My favorite way to warm up during these cold winter months, are with a nice hot cup of Starbucks Salted Caramel Hot Chocolate. It is the most amazing combination, and full of delicious flavor.
Recipe from Flavor the Moments – Click Here for the Recipe
This epic burger for Burger Month starts with a meatloaf with Bloody Mary mix both in the mix and as the glaze. From there, we build our TV dinner-inspired burger with sweet green pea aoili, Tater Tot "Tostones," bacon, American cheese, and frizzled shallot. And don't forget to serve a brownie for dessert!
Recipe from Pastry Chef Online – Click Here for the Recipe
10 of the BEST Meatloaf Recipes
Love it? Pin it!