Trips to the coffee house can be wonderful but sometimes they end up being expensive too! Skip the coffee house a few times a week and make some of these Starbucks CopyCat recipes at home to save a little money and create something amazing in your own kitchen at home!
Want recipes delivered right to your inbox? Sign up here! Sometimes I even send out free e-cookbooks too!
Years ago, I worked at Starbucks and I loved it so much. I had to get up at 3:30am every morning and deal with grumpy Marines that wanted their coffee asap but it was a good job.
I have loved Starbucks since I was a teen. We didn't have one in our town and I remember driving to the big city an hour away to shop and get Starbucks at least once or twice a month when I was in college. It was a special treat to find a Starbucks around here then and my favorite was the Caramel Frappuccino.
However, when I started working at Starbucks when we lived at Camp Lejeune, I fell in love with so many other drinks as well as the cream cheese danishes and the pumpkin cream cheese muffins.
So while these are not EXACT recipes from Stabucks, I'm so excited to share these amazing Stabucks copycat recipes with y'all!
10 of the BEST Starbucks CopyCat Recipes
These are my version of the amazing Pumpkin Cream Cheese Muffins that are sold at Starbucks! These muffins are huge and perfect for breakfast!
Recipe from Big Bears Wife – Click Here for the Recipe
I know that visits to the coffee shop can be relaxing but sometimes it's just nice to stay at home in your PJs and enjoy a drink that you'd normally get from the coffeehouse! This Copycat Milk and Cookies Frappuccino is the homemade version of a super popular coffeehouse drink that we've loved for years!!
Recipe from Big Bears Wife – Click Here for the Recipe
Starbuck's Copycat Cranberry Bliss Bars are supercalifragilisticly delish! A tender blondie base packed with cranberries, white chocolate and a hint of spice is topped with a fabulous orange cream cheese frosting and topped with tart dried cranberries and drizzled with white chocolate.
Recipe from The Slow Roasted Italian – Click Here for the Recipe
Starbucks Copycat Blueberry Muffins – this EASY blueberry muffin recipe is better than Starbucks and has a delicious streusel on top! EVERYONE loves this Starbucks copycat blueberry muffins recipe! Quit spending all your money at Starbucks and make your own blueberry muffins at home! These are the BEST blueberry muffins EVER!
Recipe from Crazy for Crusts – Click Here for the Recipe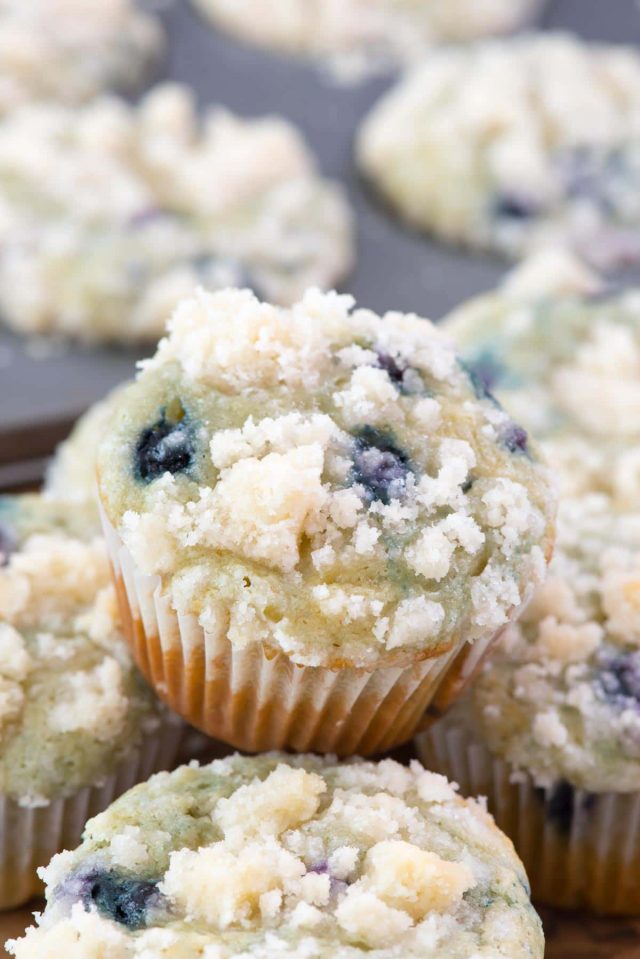 Looking to make your favorite summer at home? This Copycat Starbucks Smores Frappuccino couldn't be easier to whip up in the convenience of your kitchen.
Recipe from CopyKat– Click Here for the Recipe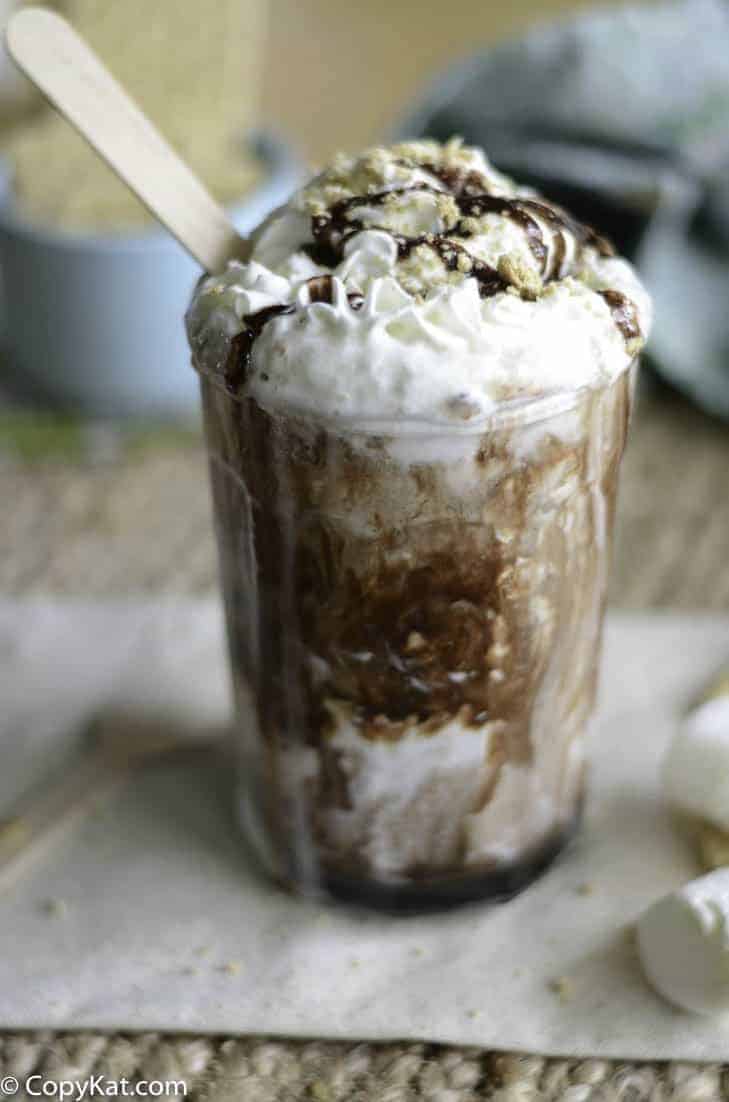 Not only is this Skinny Caramel Mocha easy to make, but it's low in calories too! No need to stop at the coffee shop, enjoy one of these at home today!!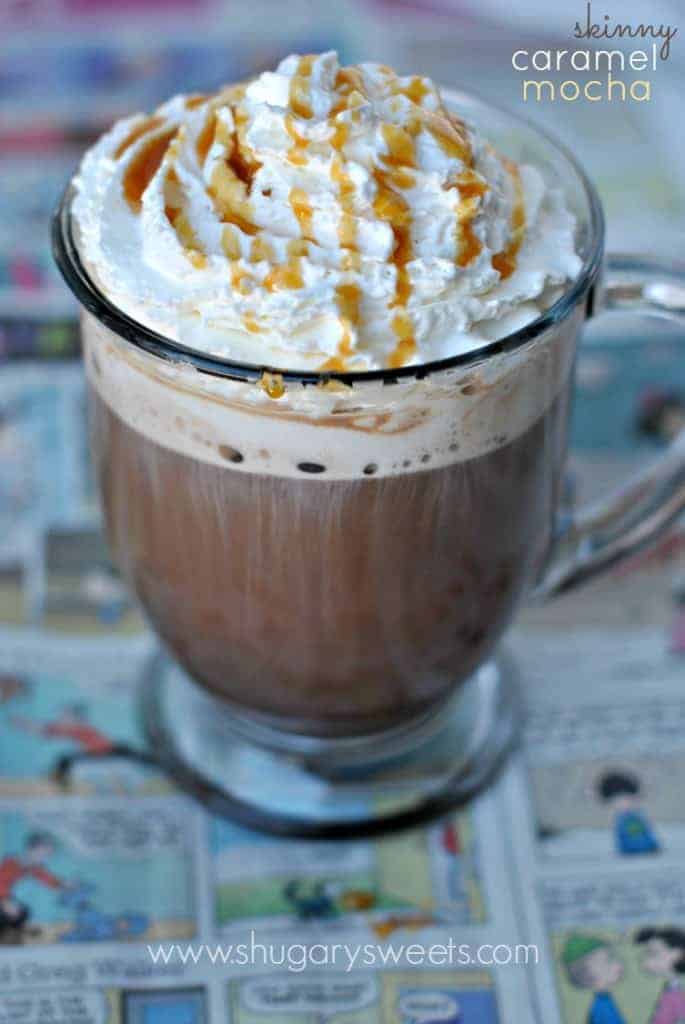 Bring your favorite coffee shop drink home! This Copycat Starbucks Pink Drink is a perfectly refreshing iced beverage you can make with 5 simple ingredients!
COPYCAT STARBUCKS DOUBLE CHOCOLATE BROWNIES these decadent brownies are rich, soft and chewy, tasting even better made at home.
Recipe from Dash of Sanity – Click Here for the Recipe
My favorite way to warm up during these cold winter months, are with a nice hot cup of Starbucks Salted Caramel Hot Chocolate. It is the most amazing combination, and full of delicious flavor.
Recipe from Six Sisters Stuff – Click Here for the Recipe
10 of the BEST Starbucks CopyCat Recipes
Love it? Pint it!