This post and photos may contain Amazon or other affiliate links. As an Amazon Associate I earn from qualifying purchases. If you purchase something through any link, I may receive a small commission at no extra charge to you. All opinions are my own.
Thick and creamy bloody red velvet hot chocolate made with chocolate chips and red velvet cake mix. Top with whipped cream and blood splatter!
This bloody red velvet hot chocolate is the perfect Halloween drink! It will warm your bones on a chilly night and creep you out too! It's thick, creamy, and gets its gorgeous color from a red velvet cake mix.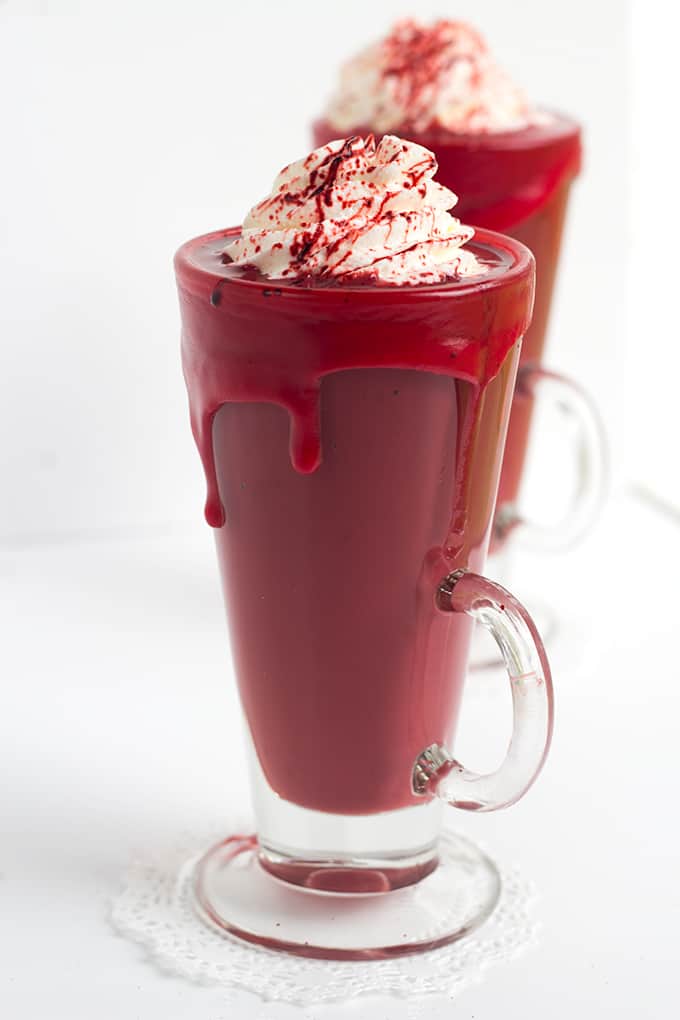 Hey Y'all! How awesome does this Bloody Red Velvet Hot Chocolate look! You KNOW I love all things hot chocolate, so I was over the moon excited when Miranda from Cookie Dough and Oven Mitt sent me this Bloody Red Velvet Hot Chocolate recipe as a Halloween guest post for me to use on the blog while we're loving on our new little guy!
So without waiting any longer, I'm turning the blog over to Miranda today!
Hi folks! I'm Miranda from Cookie Dough and Oven Mitt. While Angie is out taking care of her little bundle of joy, I have the opportunity to share with you one of my creepy Halloween recipes. If red velvet isn't your thing or the red creeps you out too much, Angie has a killer melting witch hot chocolate that is adorable. Take your pick!
This drink is rich. It has loads of chocolate and red velvet cake mix in it. I even add a little red velvet emulsion for a little more flavor and color. If you can't find the emulsion, red food coloring will work. Just be warned it's not going to add any flavor.
Are you wondering what I did with the rest of the red velvet cake mix? I knew you would be. You can either make a couple more batches of this hot chocolate or make some bloody red velvet rice krispie treats. The rice krispie treats go over really well at Halloween parties.
They are so gory. Little boys love 'em.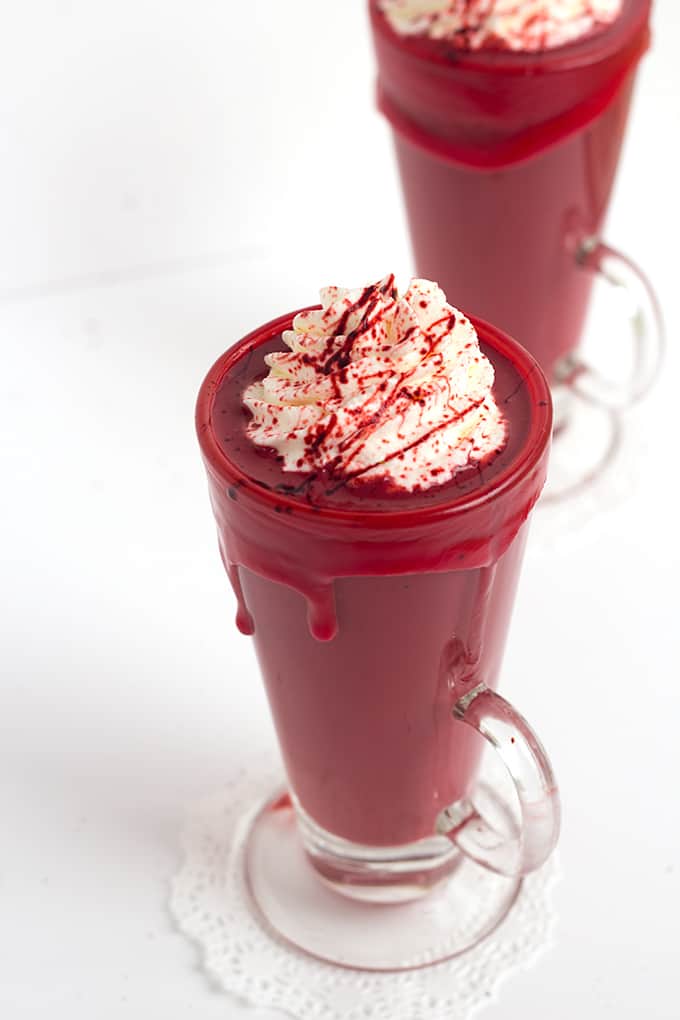 I should probably warn you. There's a good chance that your mouth/teeth/tongue will be red after this drink. My tip for you is to make sure everyone drinks it so you can giggle at each other. Also, don't tell anyone that it's going to leave their mouth holes red otherwise they'll be hesitant to drink it and that would be sad.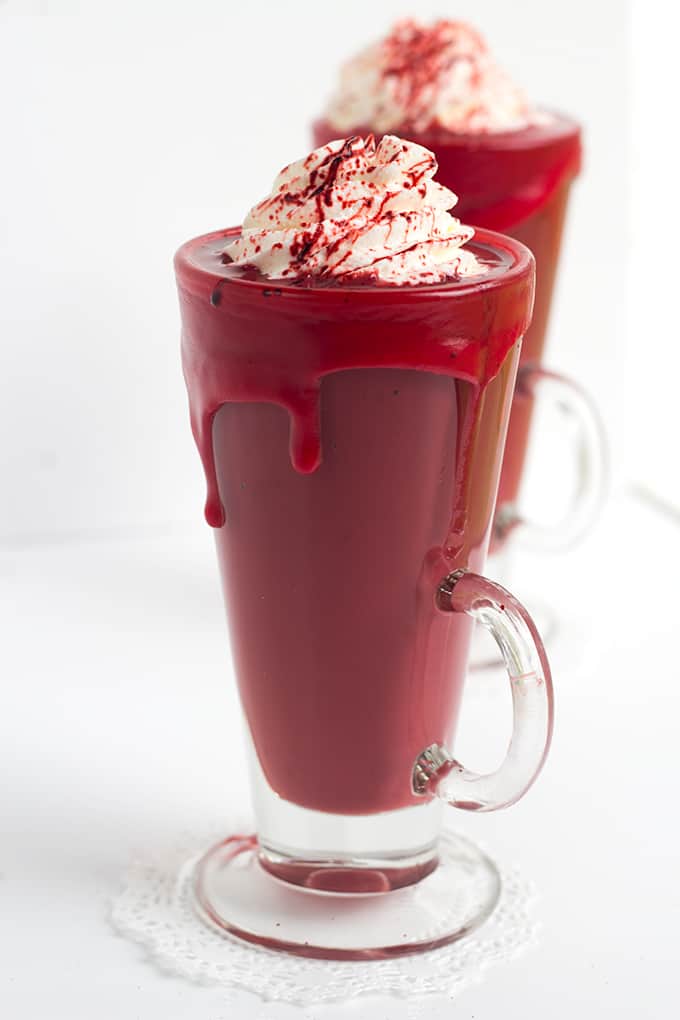 Bloody Red Velvet Hot Chocolate