This post and photos may contain Amazon or other affiliate links. As an Amazon Associate I earn from qualifying purchases. If you purchase something through any link, I may receive a small commission at no extra charge to you. All opinions are my own.
Chocolate Covered Kiwi Pops
If I wasn't the only person in our home that ate fruit, we'd have fruit in the house all the time. My hubby isn't really big on fruit, so if I buy fruit I usually only get a few pieces because I don't want it to spoil before I get to eat it.
Some of my favorite fruit: bananas, apples, strawberries, chocolate covered , kiwi, and blackberries
I've had and made chocolate covered strawberries, chocolate covered apples, chocolate covered oranges, chocolate covered bananas but never chocolate covered kiwis.
I saw Chocolate Covered Kiwi Pops on pinterest a while ago and was saving it my "to make files", so when I was looking for something to make yesterday, they popped up and I knew it was meant to be. haha
Chocolate Covered Kiwi Pops
Makes about 12
What you need:
4 kiwis
2 cups chocolate chips
2 tablespoons vegetable oil
12 popsicle sticks
What to do:
.
Slice each kiwi into 2-3 inch rounds.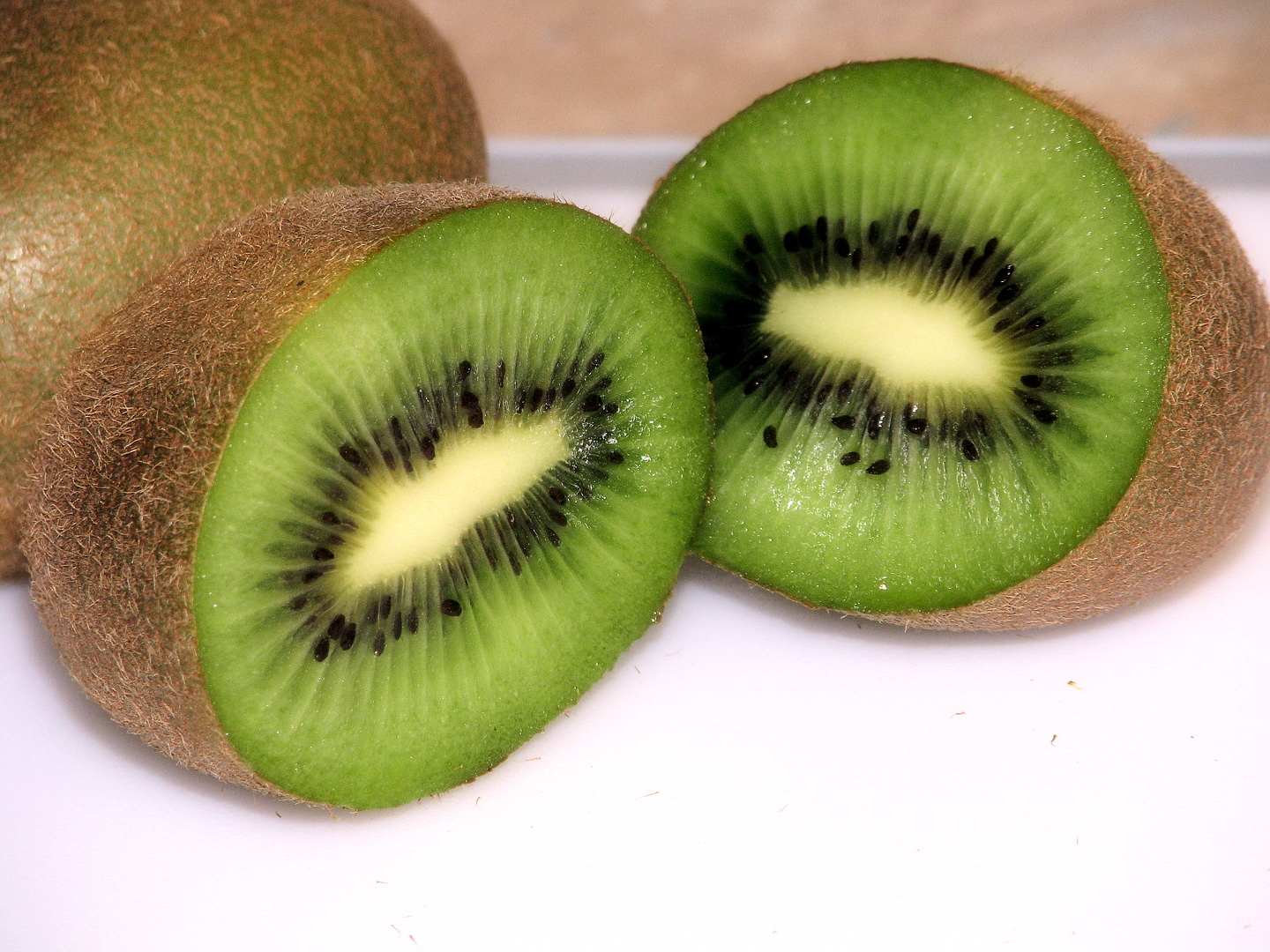 Peel the skin from the kiwis.
Stick a popsicle stick in each round and place them into the freezer for about 10 minutes.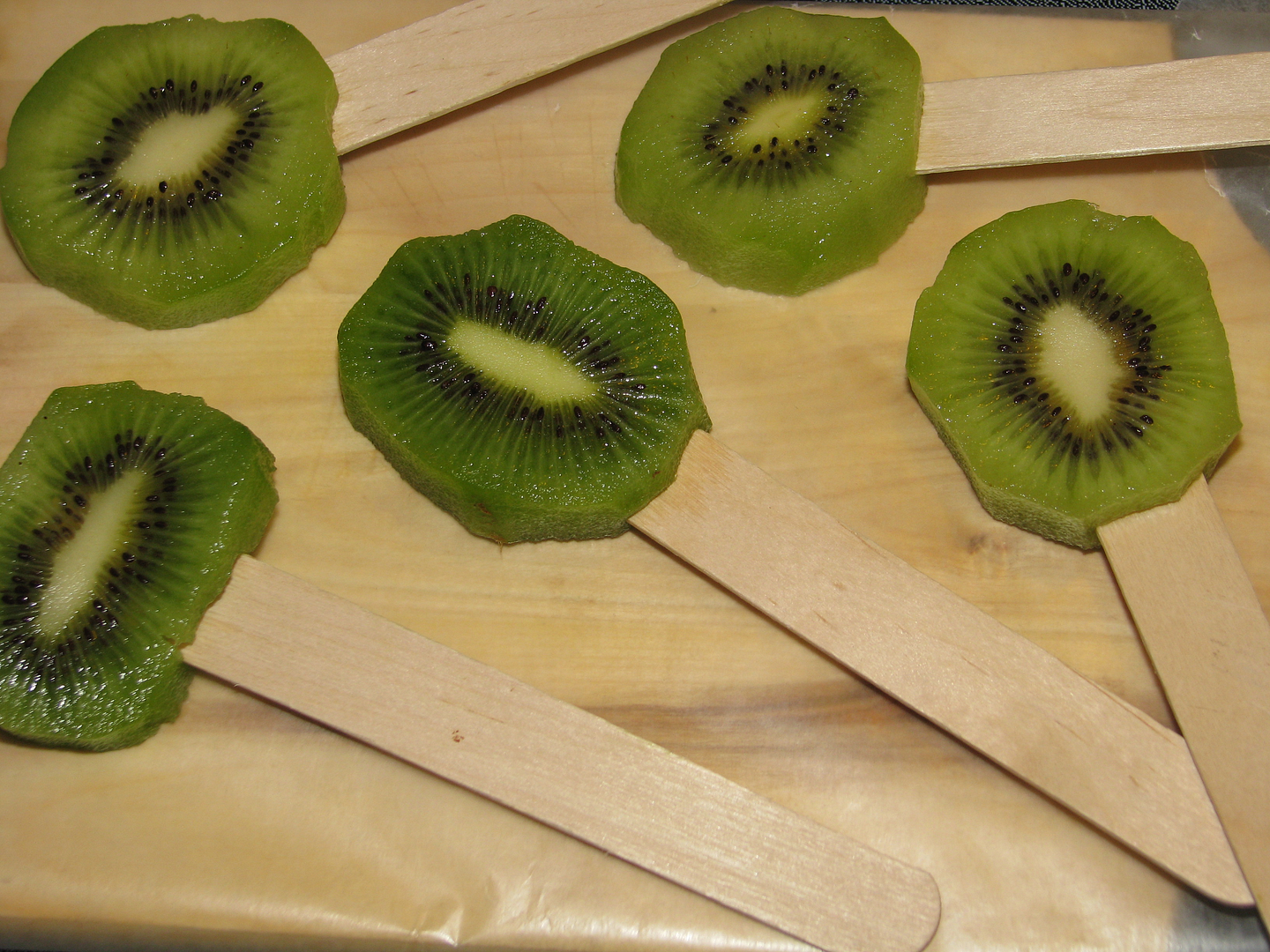 Melt the chocolate in a double boiler or microwave.
Once the chocolate is melted, remove kiwis from the freezer and dip each one into the melted chocolate.
Enjoy