THIS WEEK'S CRAVINGS Linky Party #59
The Theme is: Christmas Appetizers and Party Platters
(Please share with us your favorite Christmas Appetizers and Party Platters)
"Christmas Christmas time is near
Time for joy and time for cheer
We've been good, but we can't last
Hurry Christmas, hurry fast"
Christmas is almost here! We have 12 days and a wake up before it's time to Celebrate.
But who says you can only celebrate on the 25th? Not I.
I celebrate the holiday all month long. That includes: The Festival of Lights, Christmas Shopping, Christmas Cookie Swaps, Tree Lightnings, Holiday Dinners and Holiday Parties.
When you're in charge of bringing a holiday dish to a party, most people want it to have a bit of a holiday feel.
Or maybe look like the holidays, taste like the holidays, something along those ideas.
For THIS WEEK'S CRAVINGS Linky Party I want to share with you a Christmas Appetizer Cheese and Ham Tray with White Cheddar Reindeers.
May not be the most elegant party tray, but it works for me.
Of course for the actual party I would add a lot more ham and a lot more cheese 🙂
Christmas Appetizer and White Cheddar Reindeer
Includes: White Cheddar Reindeer, Ham Rolls, and Festive Holiday Cheese Cutouts
For The White Cheddar Reindeer:
What you need:
Small Cheese Triangles
(I used the white cheddar triangles from Weight Watchers, in the section with the Babybel Cheese)
Mini Pretzels
Red Hots (or any small round red candy)
Chocolate Icing or round chocolate Sprinkles
What to do:
Carefully unwrap each cheese triangle.
Break the mini pretzels in half to create the antlers.
Press 1/2 of the pretzel into the top right of the cheese triangle and the other pretzel 1/2 into the top left of the cheese triangle.
Add the red hot (or any small round red candy) to the tip of the triangle for the nose.
Use chocolate icing for eyes.
Refrigerate until ready to serve.
What you need:
Cheese slices
Holiday Cookie Cutters
What to do:
Place cheese slices on to a cutting board in a single layer and press holiday cookie cutter down onto cheese. Remove excess.
I used provolone cheese.
I know… that's easy, but It's really just the idea 🙂
Plus I made these Present Sandwich Breads for the tray as well. I just used French bread dough shaped in a square and baked until golden. They are perfect to make little sandwiches.
Show us your favorite "Christmas Appetizers and Party Platters" 😉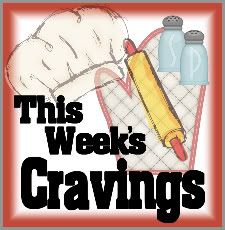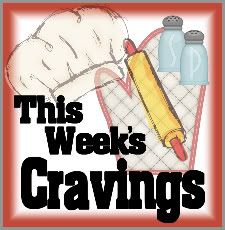 _______________________________________________________________________________

This Week's Cravings Upcoming Linky "THEMES"
December 12th – Macaroni and Cheese
December 19th – Christmas Dinners and Holiday Food Traditions
This is a BLOG Party hosted by From My Tiny Kitchen , MOMS CRAZY COOKING , Big Bears Wife , The Daily Dish and Veggie Converter .
If you are a regular link-up we're excited to see what you made this week. If you are new please read and follow the simple rules, so that everyone can enjoy the linky party! If you forget to follow the theme, your post will be deleted. Please don't feel hurt, just come back and link up a recipe that follows the theme. Thanks a million, we look forward to blogging with you!
The LINKY PARTY is opened ALL Week!
PLEASE do not link more then 3 recipes per week.
This week's theme is: Christmas Appetizers & Party Platters
Please only link recipes with our theme!