This post and photos may contain Amazon or other affiliate links. As an Amazon Associate I earn from qualifying purchases. If you purchase something through any link, I may receive a small commission at no extra charge to you. All opinions are my own.
DIY Bead Bracelets
"$220 Bracelets for $5"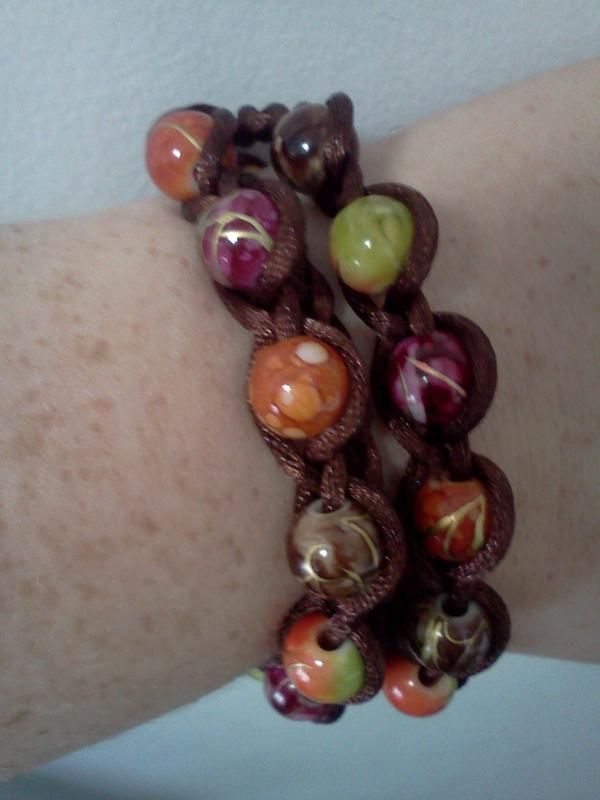 I promise, Promise, Promise that I will have more recipes up this weekend :), but until then I have to show you this bracelet that my mom and I worked on last week!
It was inspired from
Henry Happened
!
She made a beautiful Purple and Gold one!
Ours isn't quite as cute, but I still love it!!
Oh and I'd like to show off what I had for breakfast this morning……..
Why? Because I can haha.
I totally need to start baking my muffins in cute little papers like these!
Hope everyone has a great weekend!