Taco Bake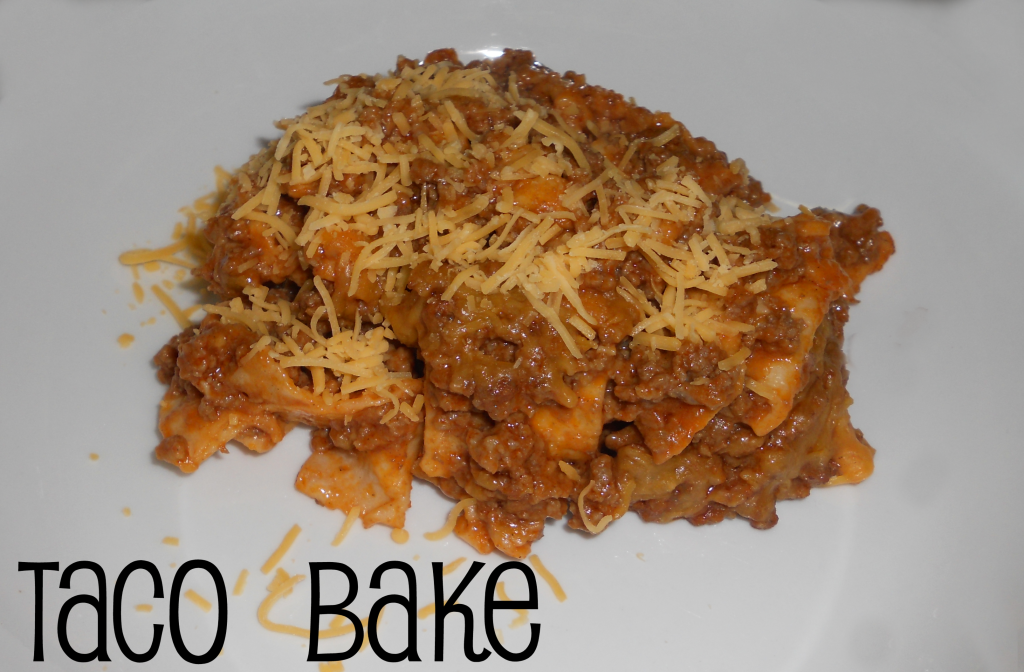 In my last post, I shared with you some of the cookbooks that line my bookcase at home. I love trying new recipes and try to pick a new one at least once a week.
This recipe is from one of those cookbooks. Its called Campbells 1-2-3 Dinners and this is the Taco Bake.
This is quick and delicious.
Taco Bake
What you need:
1 pound ground beef
1 can (10 3/4 ounces)Condensed Tomato Soup
1 cup Taco salsa ( I used a Taco Sauce with no onions and peppers for mine)
1/2 cup milk
10-12 flour tortillas, cut into 1-inch pieces
1 cup shredded Cheddar cheese
What to do:
Cook the beef in a large skillet over medium heat until browned.
Once Browned; drain the beef.
Stir the soup, salsa, tortillas and half of the cheese in the skillet.
Let simmer for 5 minutes.
Spoon the beef mixture into a 2-quart casserole dish.
Bake at 350°F. for 15 minutes or until the beef mixture is hot and bubbling. Sprinkle with the remaining cheese, bake for 10 more minutes or until the cheese is melted.
I'm linking this tortilla recipe to Eat at Home: Ingredient Spotlight: Tortillas