{
Shrimp Scampi with Homemade Garlic Toast
}
#SundaySupper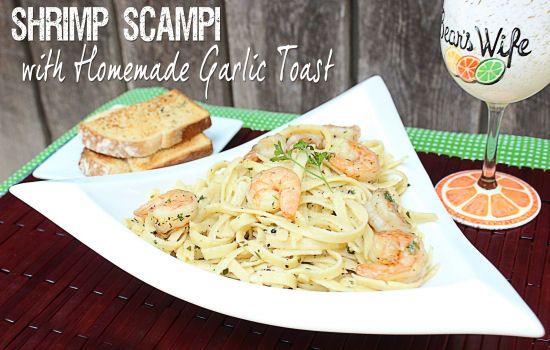 Something about getting mail nowadays makes me happy. Like grinning from ear to ear happy. Unless it's a bill. I don't want those. You can keep those.
But any other kind of mail like a card, letter or package showing up in the mail box or on the door step makes me feel like a little kid on Christmas. It's probably because we live in a world of e-mails, Facebook and twitter. "Snail Mail" seems to be a thing of the past.
So what makes a regular package showing up at the house even better? When it's packed full of wine, of course. So when a box from
Schlossadler International Wines
showed up with three beautiful bottles of wine for me to taste test, I was pretty much over the moon.
When it comes to drinking, I'm not really into drinking beer and there are only a few (like two) mixed drinks that I like the taste of. But hand over a few bottles of wine and I'm all in.
Every year my dad and I have a daddy/daughter date night and we attend an event called "Corks & Forks" in our city, that benefits our local science center. We get to sample a ton of wines and they always have different little appetizers to choose from. Although I must say that I'm normally not interested in the food at this event, as the wines are much better. So "taste-testing" wines is what I'd call a great time!!
Not only do I love test tasting them, I love cooking with wine! Deglazing a pan with wine and scraping all those yummy bits into a sauce. Yes please..... I love using wines when I cook!
I use wine when making
Chicken with Mushrooms and Broccoli
,
Grilled Chicken Penne al Fresco
, and
Dijon Chicken Spaghetti
. As you can see, there tends to be a trend. haha Chicken, Chicken, Chicken. But for this post I wanted to do something a little different and decided to go with Shrimp.
Shrimp Scampi with Homemade Garlic Toast to be exact. Buttery, garlic shrimp tossed with perfectly cooked
fettuccine and chopped parsley.
It was a wonderful change from the heavy creamed sauce pasta dishes that I normally make.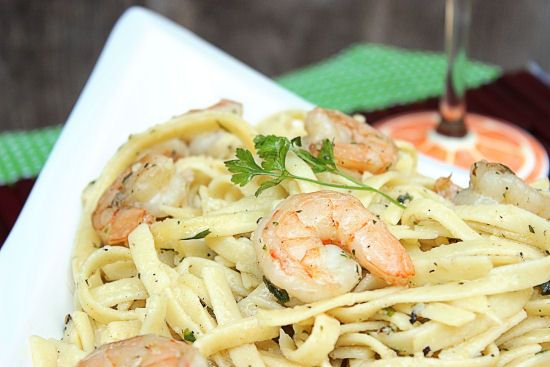 And what's better with pasta than garlic toast? Nothing :) It's perfect for this!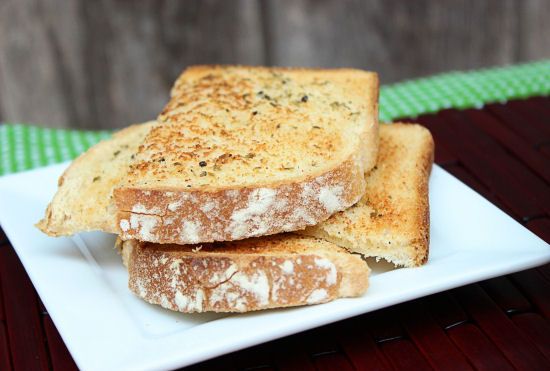 These wines were, oh so good. My favorite was
the
2006 H.O. Becker, Kerner Auslese, Rheinhessen. It was
absolutely
de
licious
, somewhat fruity and somewhat sweet.

The
2010 Kotuku Winery, Sauvignon Blanc, Marlborough was also very good, it was quite tangy and tart in my opinion. Which isn't a bad thing ;).
Now for t

he
2010 Ernst Holler, Blaufrankisch, Burgenland, I'm probably not the best person to ask about this one. I thought it was good for a red wine, I'm not a big red wine drinker so I'm not really sure if I know what's good and what isn't haha. But for a red wine it was
mighty
good.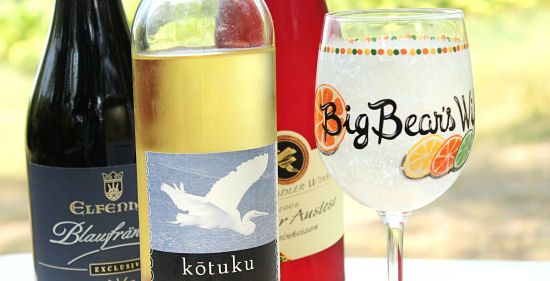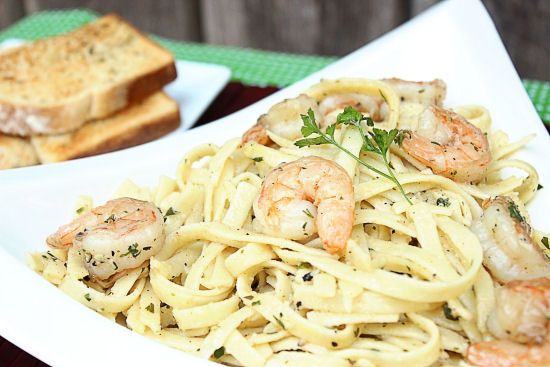 Shrimp Scampi with Homemade Garlic Toast
Ingredients for Shrimp Scampi
1 pound

fettuccine

4 tablespoons butter

5 tablespoons olive oil

2 cloves garlic, minced

1 pound shrimp, peeled and deveined

Salt and Pepper

1/2 cup white wine

lemon juice from 1 lemon

4 tablespoons fresh parsley, chopped
Directions
for Shrimp Scampi
Fill a large stockpot with water and bring to a boil. Add a a few tablespoons of salt to the boiling water. Add in the fettuccine and cook for about 12 minutes.
While the pasta is cooking, heat two tablespoons of olive oil over medium heat in a large skillet. Add 2 tablespoons of butter to the skillet and let it melt.
Once the butter is melted add in the minced garlic. Stir the garlic and let the garlic cook for 2 minutes.
Sprinkle the shrimp with salt and pepper. Add them to the skillet. Cook the shrimp until they begin to curl up and have turned pink, this will take between 2-3 minutes.
Remove the shrimp from the skillet and set aside. *place the shrimp in a bowl with a clean dish towel draped over it to keep them warm*
Add the wine and lemon juice to the skillet. Bring to a boil.
Once it comes to a boil, add 2 tablespoons butter and 2 tablespoons olive oil.
When the butter has melted, add the shrimp back into the pan. Add in the chopped parsley and cooked pasta.
Stir well and season with salt and pepper.
Yield:

6-8 servings
Ingredients for Homemade Garlic Toast
8 slices of sourdough bread (or your favorite kind)

1/4 cup softened butter

2 teaspoons garlic powder

1 teaspoon dried parsley

dash of salt and pepper
Directions
for Homemade Garlic Toast
Stir butter, garlic powder, dried parsley, salt and pepper together.
Spread onto toast. Broil on low for just a few seconds until toasted. Watch carefully! It will burn quickly!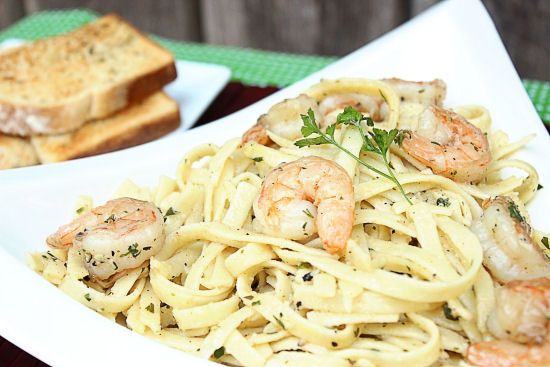 Join us this week Around the Family Table for #SundaySupper! That fun starts at 3pm EST with these fabulous recipes being showcased and ends with our #SundaySupper live chat at 7pm EST.
This week for #SundaySupper we're gathering around the table with
Schlossadler International Wines
!
We're featuring some great wine from the
The Wine Club by Schlossadler Wines
.
Our awesome #SundaySupper group has developed some fantastic recipes using the
Schlossadler International Wines
! Check them out below.
Here are some other great recipes to pair with this fabulous wine:
We have a special discount for all participants:
Free Shipping
when you join
The Wine Club by Schlossadler Wines
use code FFSS1.
Next Shipment is October 2012 ~ Halloween Day Ghostly Whites, Haunted Red for all friendly spirits everywhere.
Follow Schlossadler Wines:
**I was supplied 3 bottles of wine from
Schlossadler International Wines
but all opinions are my own**
**My personal wine glass from
Kudos Kitchen by Renee
**