Warm weather is here which means it's time to enjoy the back patio, start up the grill and spend some quality family time outside in the evenings! I've found 10 of the Best Burger Recipes for y'all to try that would be perfect for lunch or dinner.
Want recipes delivered right to your inbox? Sign up here! Sometimes I even send out free e-cookbooks too!
I love spending time outside on the back patio with my family. It's relaxing and I love the smell of dinner on a grill! We don't get to grill out all the time but when we do it certainly warms my heart and we get to fill our bellies with good ol' cookout food!
I've found 10 of the Best Burger Recipes for y'all to try this summer! I want to try them all!
10 of the Best Burger Recipes
1. PIMENTO CHEESE STUFFED BURGER
I mixed in my love of cooking up the perfect cheeseburger and a southern favorite, homemade Pimento Cheese and the Pimento Cheese Stuffed Burger was born!
Recipe from Big Bears Wife – Click Here for the Recipe
2. DOUBLE POLAR BURGER WITH EVERYTHING
A version of a double polar burger with everything includes some doctored mayo, well-seasoned beef, leaf lettuce, a large slice of ripe tomato, and melted cheese. American, of course.
Recipe from Pastry Chef Online – Click Here for the Recipe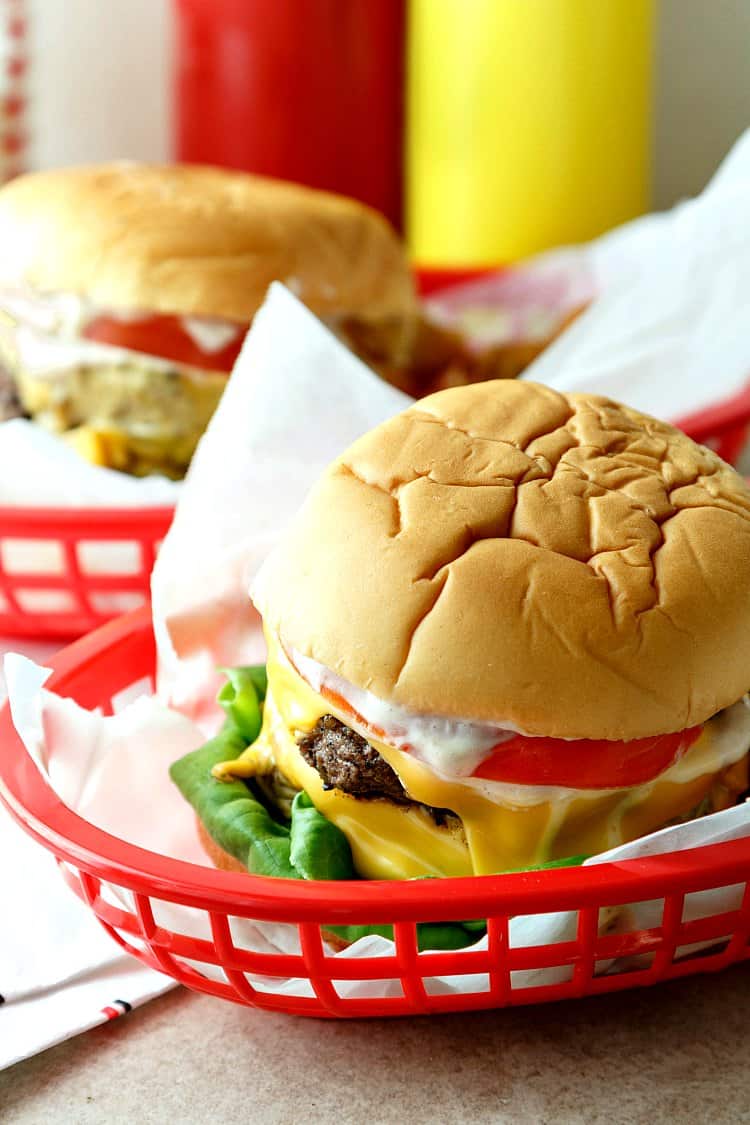 3. FRENCH ONION SOUP AU GRATIN STUFFED BURGERS
French Onion Soup au Gratin Stuffed Burgers take the classic hamburger and turn it into something extra special. Take the classic caramelized onions and gooey cheese to stuff and top your burgers, then grill these epic stuffed burgers.
Recipe from Cupcakes and Kale Chips – Click Here for the Recipe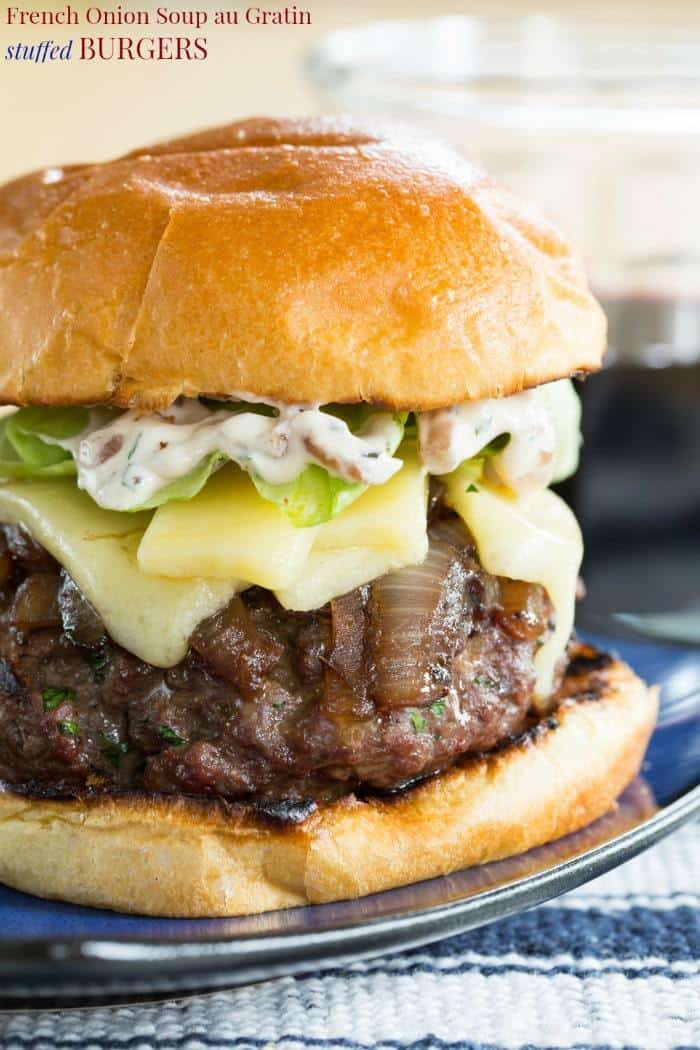 4. Grilled Cheese Double Bacon Cheeseburger
A fantastic double cheeseburger with 2 grilled cheese sandwiches for the buns!
Recipe from Sweet ReciPEAS – Click Here for the Recipe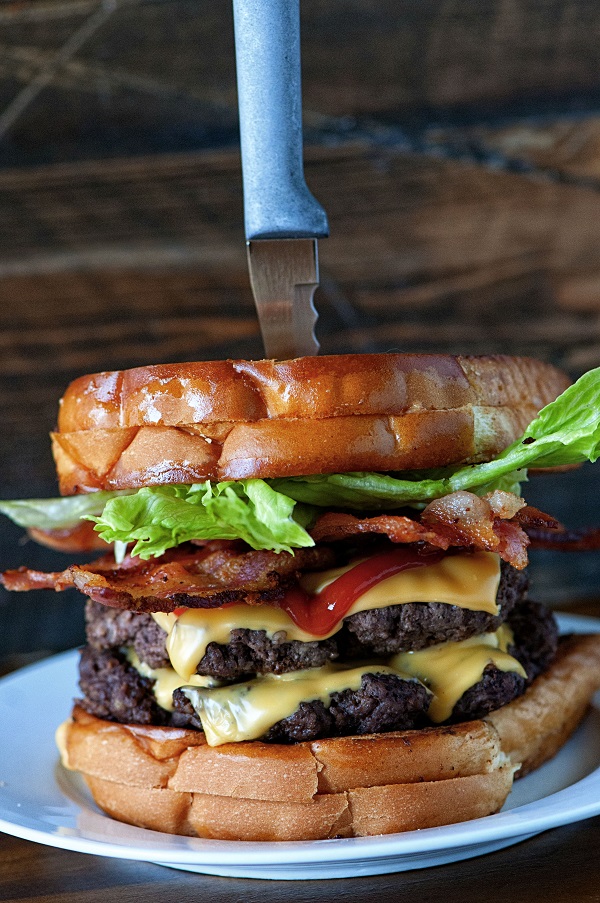 5. SMASHED BACON DOUBLE CHEESEBURGERS
6. CRAZY GOOD SOUTHWESTERN MEXICAN MEATLOAF BURGERS
This juicy Gluten Free Southwestern Mexican Meatloaf Burger is a flavor-packed moist burger that will make any burger lover happy!!
Recipe from Fearless Dining – Click Here for the Recipe
7. Cordon Bleu Burgers
Take a step outside your burger comfort zone and consider these beefy creations for a moment…homemade gourmet-style Cordon Bleu Burgers. Certified Angus Beef ® brand burgers are garnished with creamy Swiss cheese, zippy Dijon mustard sauce, and smokey deli ham then served on a toasted onion bun for a twist on the classic Chicken Cordon Bleu.
Recipe from Renee's Kitchen Adventures – Click Here for the Recipe
8. HOT, JUICY BACON-AND-EGG CHEESE BREAKFAST BURGER
Put away the cold cereal for breakfast, I just made a much more exciting recipe option! A hearty Bacon-and-Egg Cheese Breakfast Burger is loaded with favorite breakfast ingredients along with some spicy sauce and greens. It takes no longer to make than a regular hot breakfast but is far more unexpected and memorable.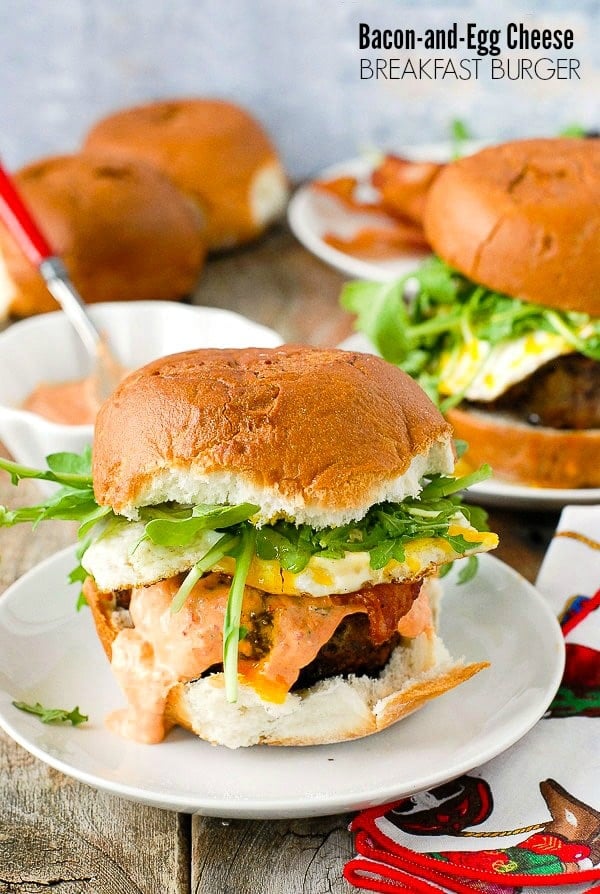 9. Barbecue Bacon Cheddar Smokehouse Burger
8 ounces of ground chuck perfectly spiced with chipotle chile pepper. It is served over a bed of sweet and spicy TSRI's Signature Barbecue Sauce. A heaping scoop of luscious Beer Cheddar Cheese Sauce is poured over top, with 4 bacon strips all on a toasted ciabatta roll. This is the definition of burger heaven.
Recipe from The Slow Roasted Italian- Click Here for the Recipe
10. QUESADILLA BURGER
This is one amazing burger, a cheeseburger and a quesadilla in one. Juicy burger in between two cheese-covered, crispy flour tortillas topped with corn, tomatoes, fresh jalapeno peppers, avocado and chipotle mayo.
Recipe from Will Cook for Smiles – Click Here for the Recipe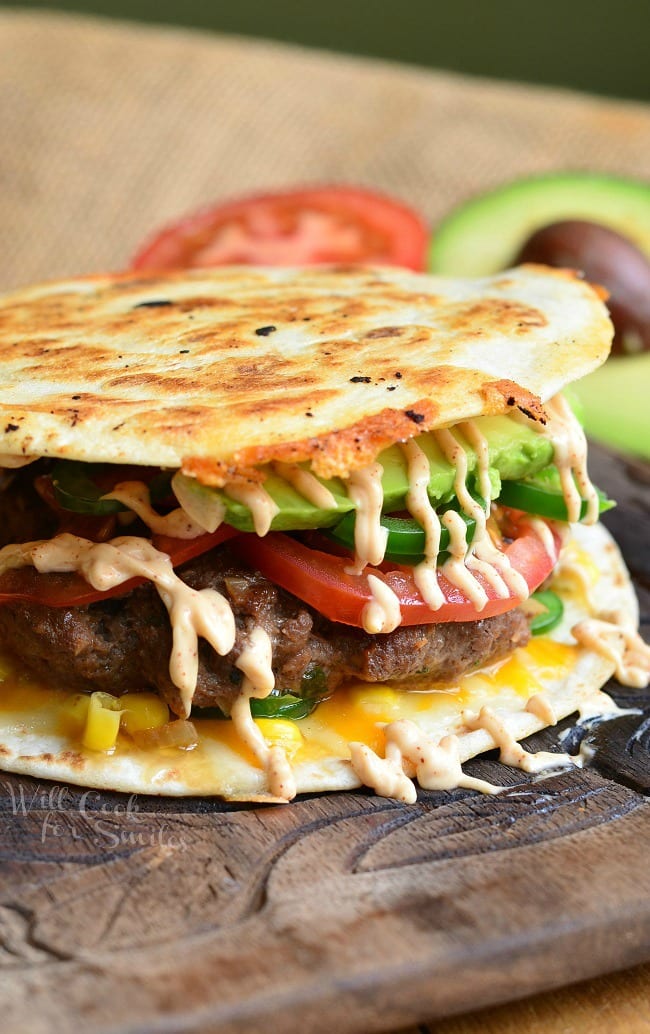 10 of the Best Burger Recipes
Love it? Pin it!