Puppy Chow Snack Mix (or Muddy Muddies) is a popular sweet treat that can be made for all types of occasions! The flavor possibilities are endless and I've found 10 of the Best Puppy Chow Recipes for you to try!!
Want recipes delivered right to your inbox? Sign up here! Sometimes I even send out free e-cookbooks too!
Puppy Chow is such a fun treat and despite the name it has nothing to do with dogs. 😉 For those if y'all that aren't familiar with Puppy Chow, it's a sweet dessert that is made with a mixture of powdered sugar, chex cereal and most the the time peanut butter. It's also flavored with all types of different add ins!
I have a recipe for Peppermint Puppy Chow (below) and a Halloween Witch Hat Puppy Chow on the blog plus I've found a few more great flavor ideas for you to try!
10 of the Best Puppy Chow Recipes – Powdered Sugar Chex Snack Mix
1. S'MORES PUPPY CHOW
S'mores muddy buddies are such a great treat, with all time favorite chocolate and peanut butter muddy buddy flavors with marshmallows and golden grahams mixed in. They're the perfect snack for after school, watching a movie, or whenever.
Recipe from Like Mother Like Daughter – Click Here for the Recipe
2. Reese's Muddy Buddies
Reese's Muddy Buddies are a twist on the classic with both chocolate and peanut butter coated cereal pieces tossed together with Reese's Pieces and Reese's Minis. This is the ultimate peanut butter and chocolate puppy chow snack mix.
Recipe from Dessert Now, Dinner Later – Click Here for the Recipe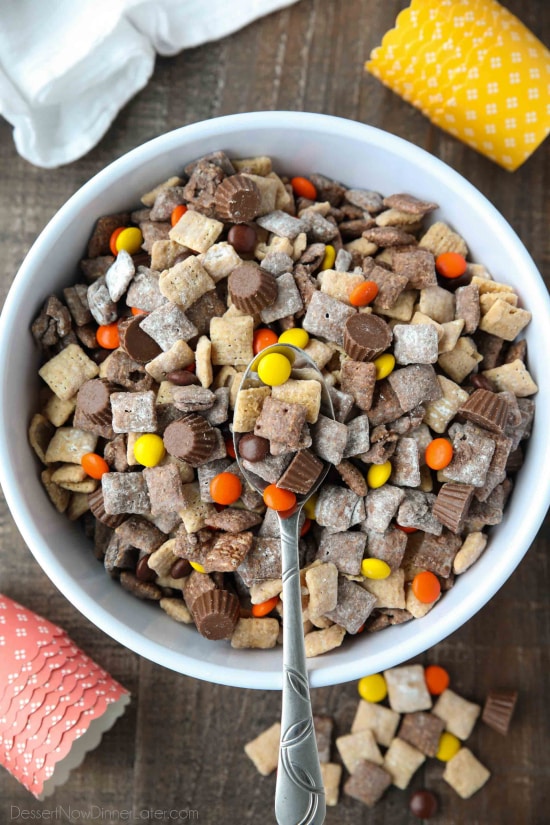 3. KEY LIME PIE PUPPY CHOW
This Key Lime Pie Puppy Chow recipe features all of the flavors of classic Key Lime Pie in a sweet, yummy snack mix. Quick and easy, these Muddy Buddies take less than 10 minutes to make! It's a no-bake snack that is impossible to resist and perfect to bring to a party. That is if you don't eat all of this Key Lime Pie sweet Chex mix before you get there!
Recipe from Cupcakes and Kale Chips – Click Here for the Recipe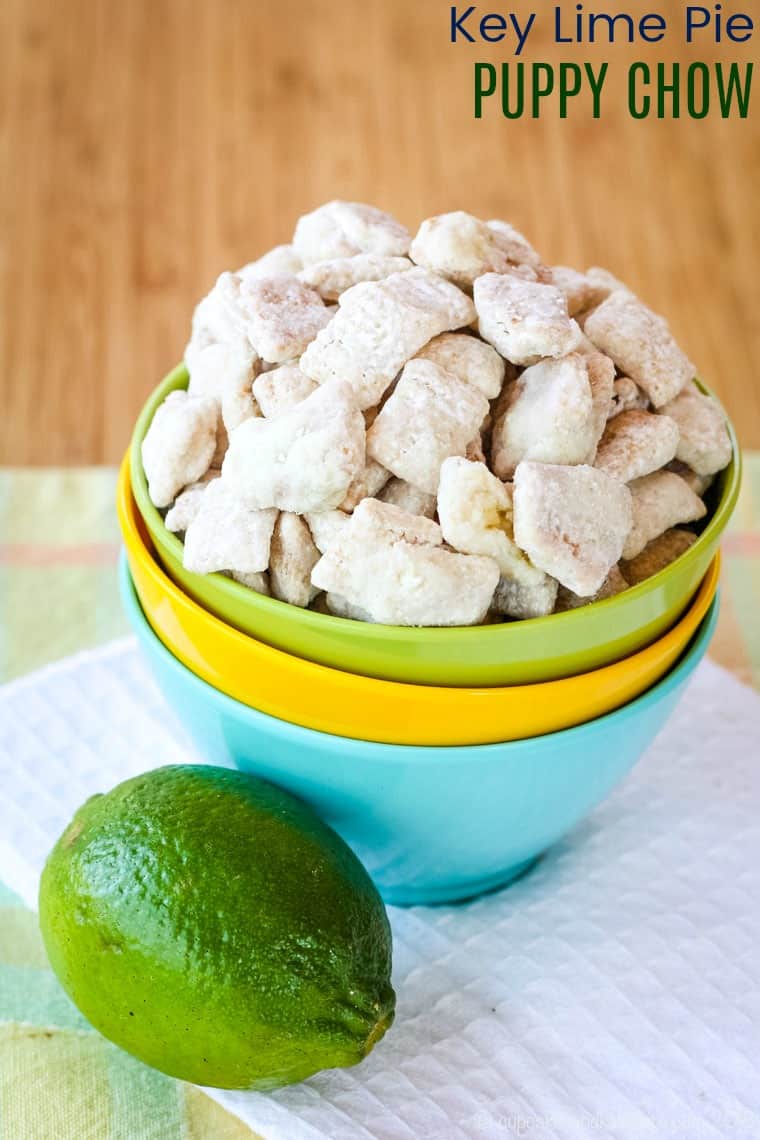 4. WHITE CHOCOLATE PEPPERMINT PUPPY CHOW
An easy Puppy Chow recipe that's perfect for the Holidays!
5. CAKE BATTER PUPPY CHOW
6. ALMOND JOY PUPPY CHOW
Almond butter puppy chow with Chex cereal and almonds covered in chocolate and coconut is a sweet no-bake snack that tastes just like an Almond Joy. This recipe for puppy chow combines the chocolate, almond and coconut flavors of the popular candy bar with the flavors in a classic muddy buddies recipe.
Recipe from Cupcakes and Kale Chips – Click Here for the Recipe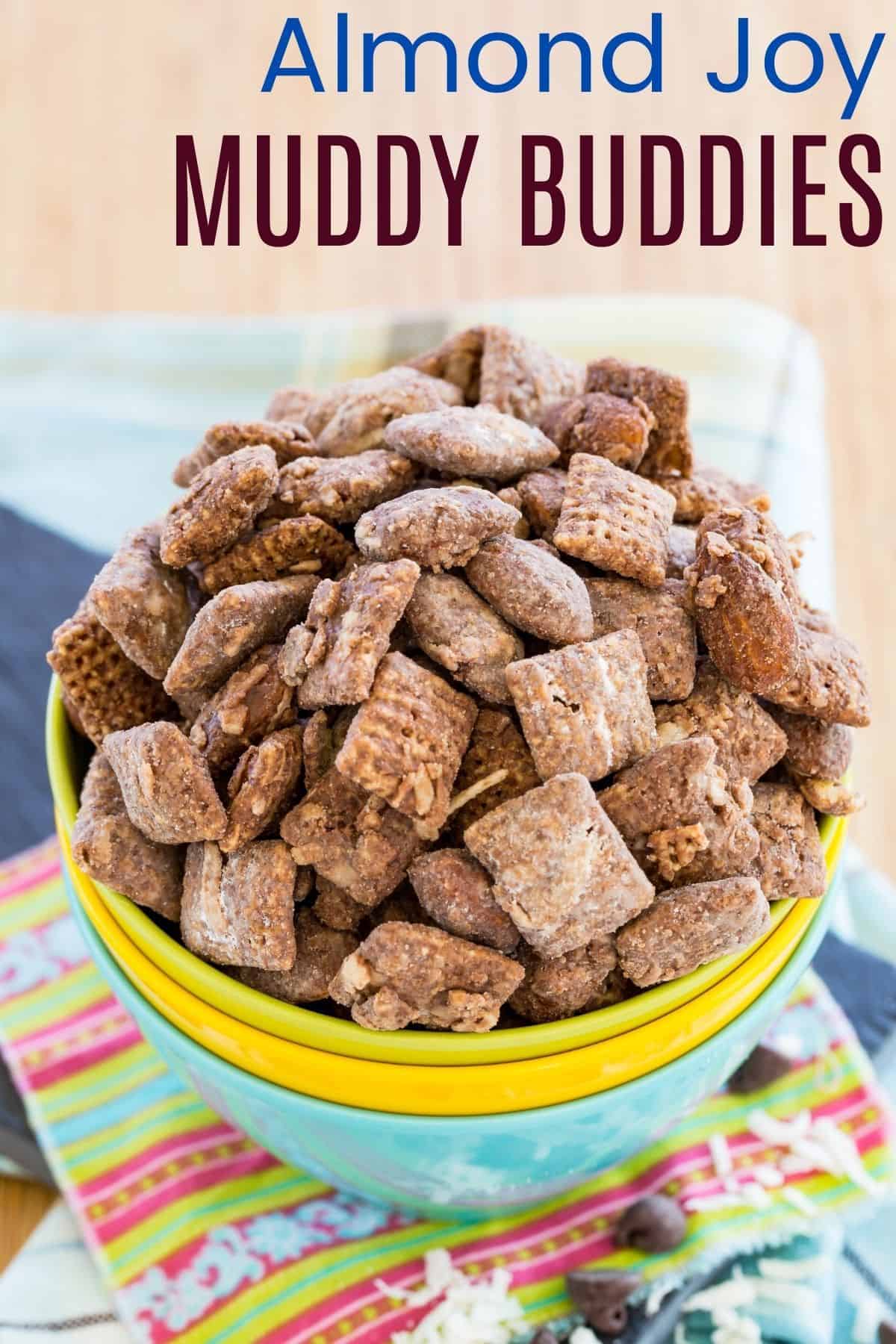 7. NUTELLA YUPPY (OR PUPPY) CHOW
8. POWDER PINK STRAWBERRY PUPPY CHOW
Powder Pink Strawberry Puppy Chow recipe – Valentines, Easter, Springtime and Summer – this colorful sweet fruity treat is for any time of year!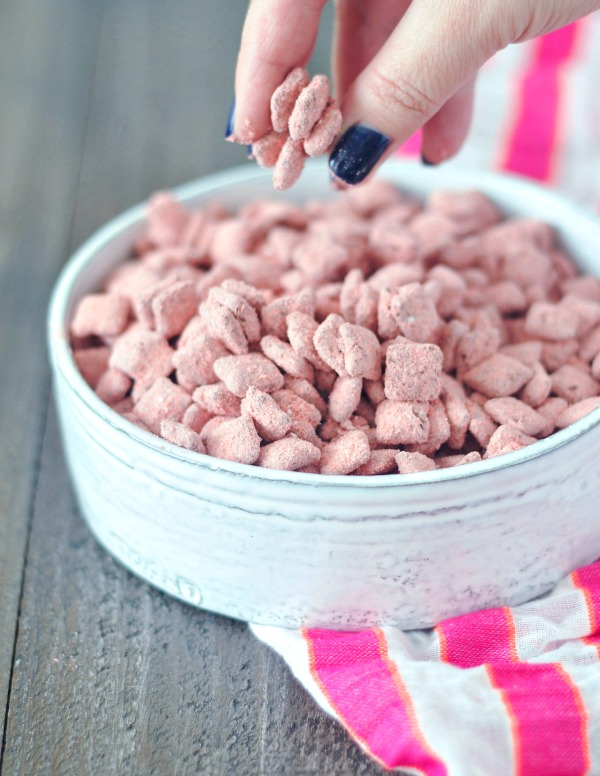 9. EASTER MUDDY BUDDIES
Easter Muddy Buddies are a sweet and salty dessert snack with Chex cereal coated in white chocolate and peanut butter, customized with your favorite Easter-themed candies. You may also know this sweet snack as puppy chow!
Recipe from Amanda's Cookin – Click Here for the Recipe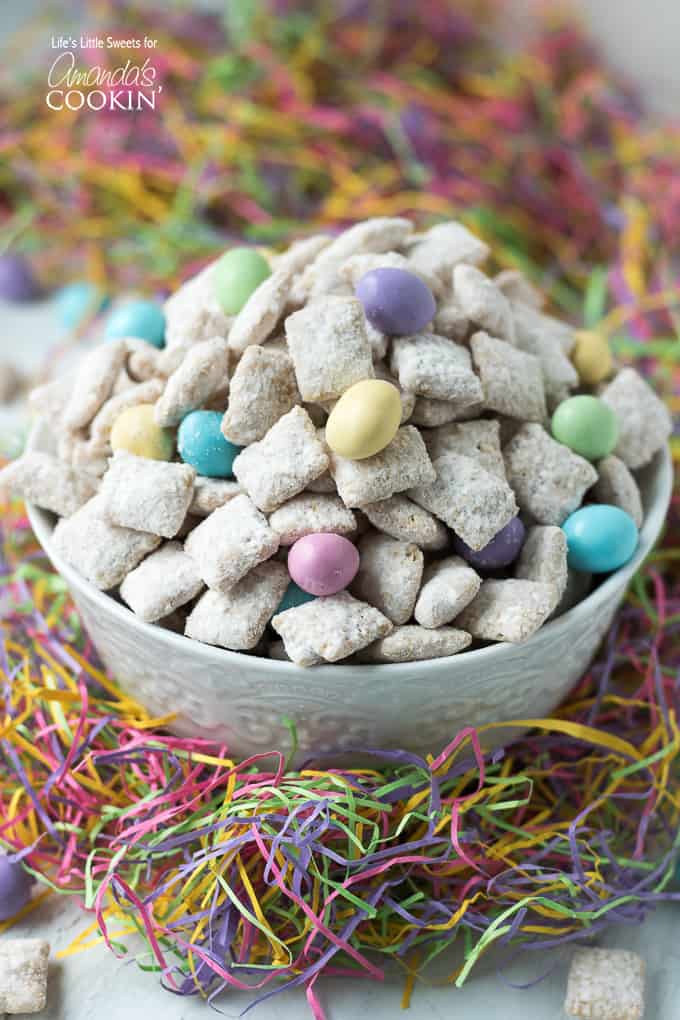 10. MONSTER S'MORES MUDDY BUDDIES
These Monster S'mores Muddy Buddies are the ultimate snack mix! Filled with all sorts of goodies like roasted almonds, peanut butter, and marshmallows – this sweet treat is hard to resist!
Recipe from Mom on Timeout Click Here for the Recipe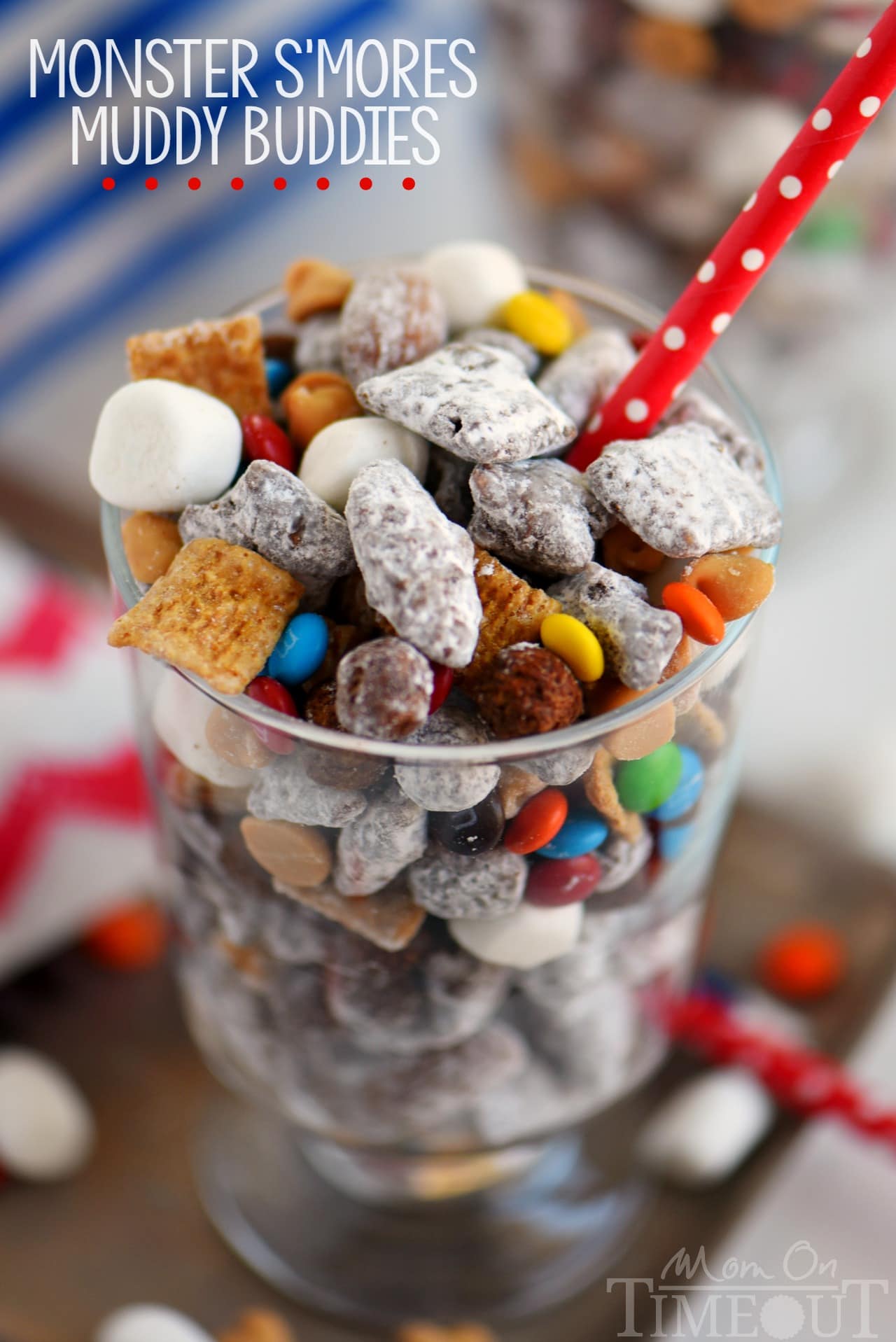 10 of the Best Puppy Chow Recipes – Powdered Sugar Chex Snack Mix
Love it? Pin it!