Betty Crocker Molasses Cookies And Prize Pack Giveaway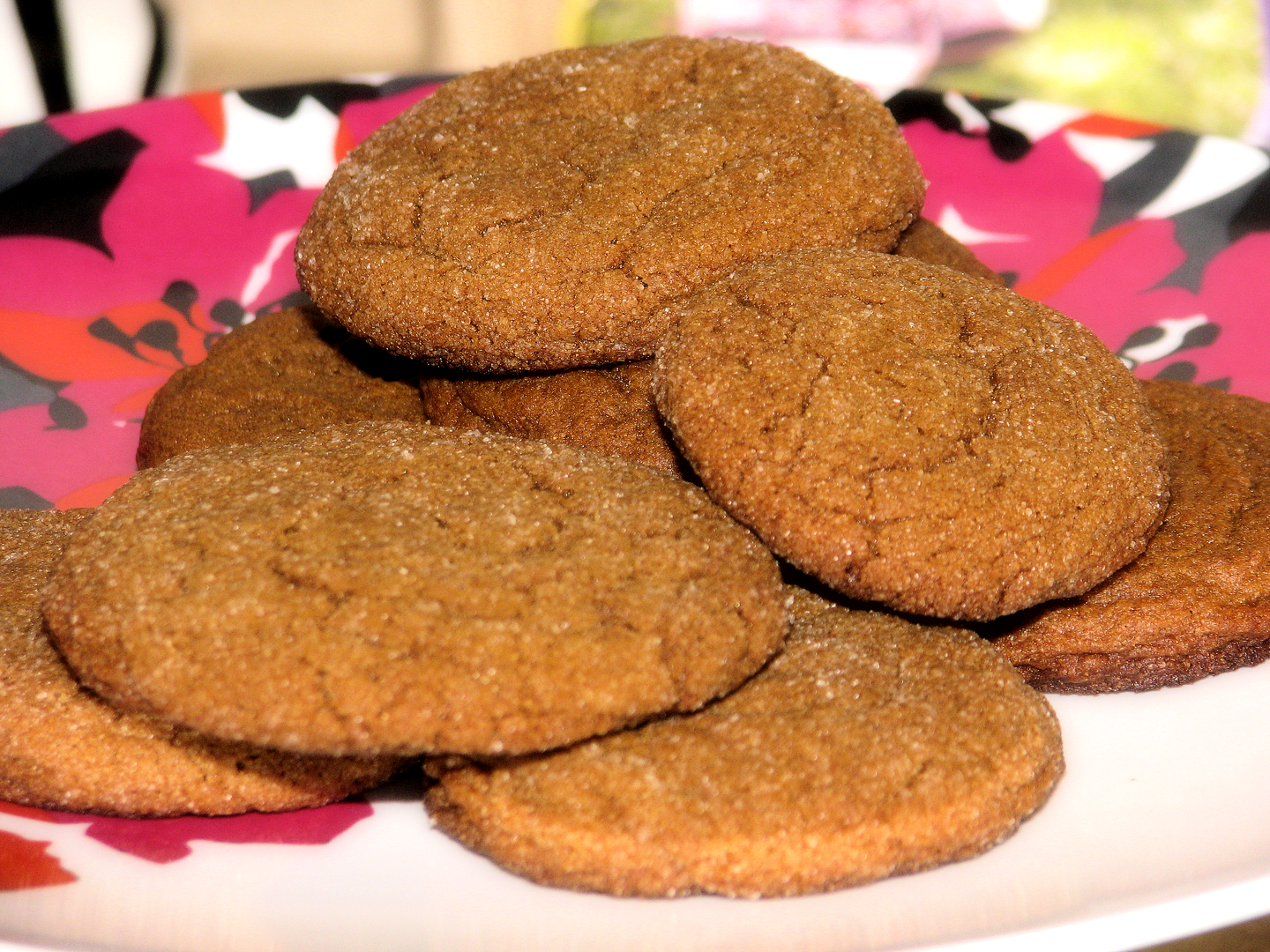 Fall is my favorite season ever! I love it!
The weather, the colors the smells.. oo the fall weather smells.
Apple Pies, Pumpkin Pie, Amish Bread, Pumpkin Spice Lattes, Fall Scented Candles, Molasses Cookies…
ooo yes Molasses Cookies, the latest Fall Smell to Fill my house.
As much as I love Fall, I love getting Mail… wait. what? Totally different topic haha. Well not really, because the latest package I received was from Betty Crocker.
A box from Betty Crocker… oh my heart smiled. As did my husband when he saw the cookie mix inside.
So with my Betty Crocker Molasses Cookie Mix in hand (and my super cute Red Betty Crocker Apron), I went to work in the kitchen and came out all "Betty Crocker Like" (as my friends say), with a plate of warm, beautiful Betty Crocker Molasses Cookies.
My home smelled wonderful and the Cookies we delicious.
Speaking of hubby being happy about the cookies… this is how it usually goes down when I make something delicious.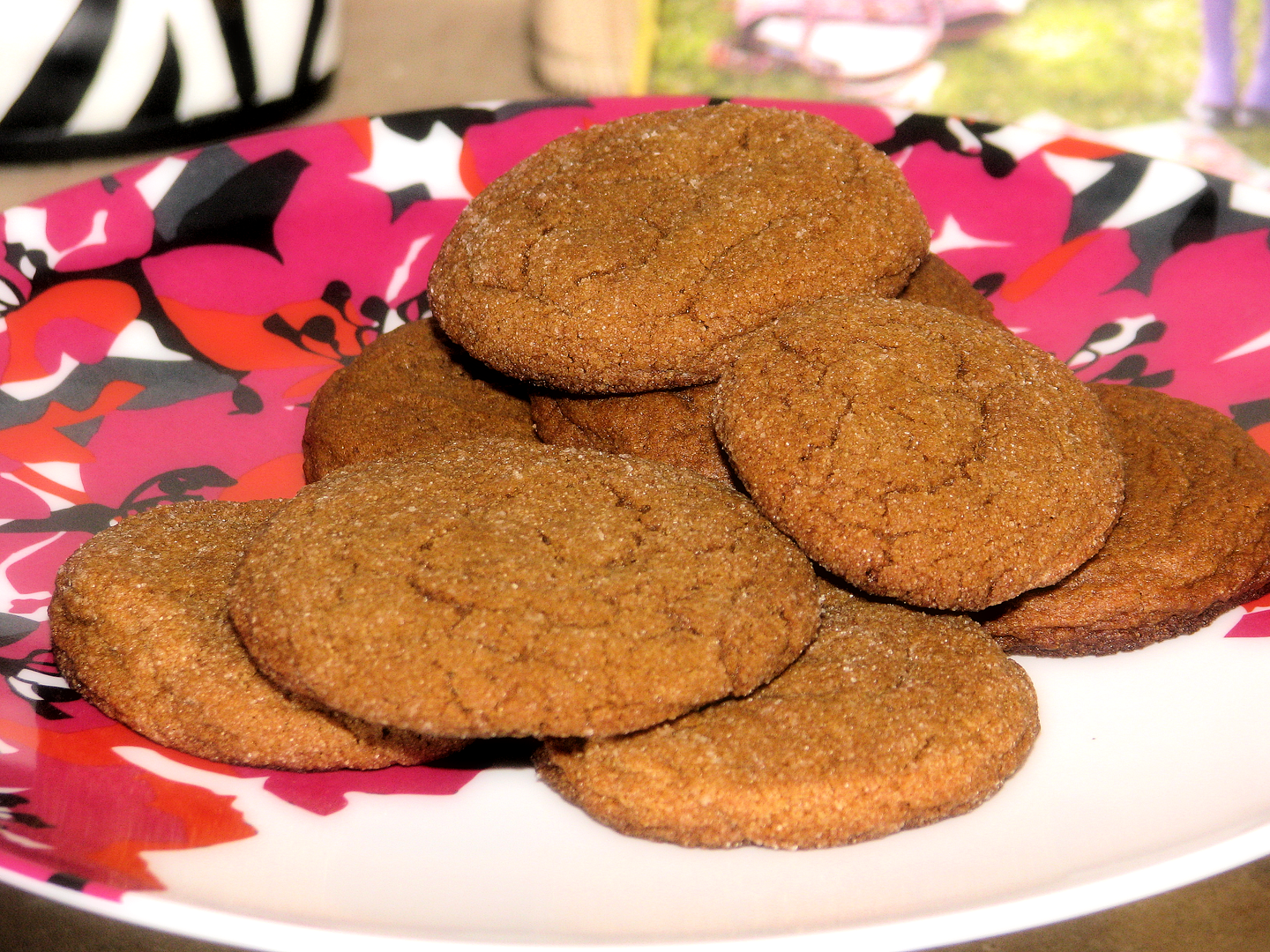 Tonight:
Me: "oooo these smell so good" (snapping pictures)
BigBear: "are you done taking pictures?"
Me: "yes, all done"
BigBear: "Are you sure that they are fair game, no more pictures needed right?"
Me: "really. I just needed like one picture, you can have one"
BigBear: (with a huge plate of Molasses Cookies) "Ok I got some cookies…… don't judge me"
haha oh hubby..
So why do I need to tell you about this?? Well because! Just Because!
GIVEAWAY IS OVER!! THANK YOU TO EVERONE THAT ENTERED!
THE WINNER CHOOSE BY http://www.random.org/
IS:
Louis · 3 days ago said:


following you on twitter @left_the_stars
Ok really it is because I have a Prize for you!! A Betty Crocker Prize Pack that is!
That's Right!! One Amazing Prize Pack to Make your heart smile!
Your prize pack will contain:
One Betty Crocker® Molasses Cookie mix prize pack which includes a Betty Crocker apron, non-stick baking pan, and mixing spoon.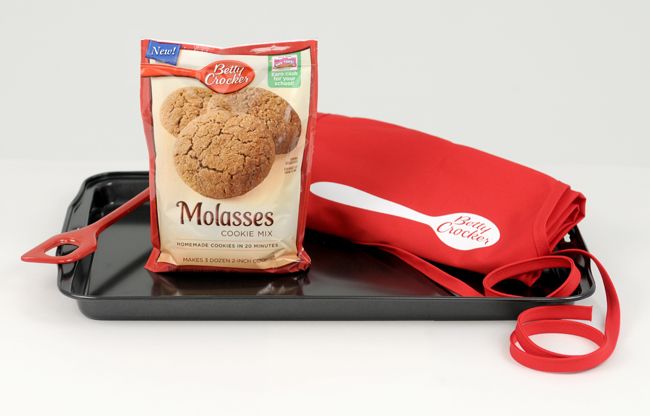 So how can you enter to win, and hopefully end up with this prize package arriving at your door?
Glad you asked! Its Easy! Easy as eating a Cookie!
To enter: (there are a couple of ways to enter so make sure to keep reading!)
Mandatory Entry: Leave a comment on this post answering this question:
*"What is your favorite occasion for baking spice cookies, or cookies in general?"
For additional entries:
Leave a comment for EACH of the following that you do/or already do:
* Follow BigBearsWife through Google Friend Connect
*Follow Betty Crocker on Twitter http://bit.ly/molassessbctwitter
*Tweet, Facebook or Blog about this giveaway! Leave me a link in the comments to your tweet, facebook or blogpost about it
There.. it's that easy! 7 ways to enter to win!! You can do that 😉
Please make comment includes an email address or links to one, so if you win I can find you!!
A Random winner will be chosen Friday, September 16th.
{The product, information and prize pack has been provided by Betty Crocker through MyBlogSpark. All opinions expressed in the post are my own.}