This post and photos may contain Amazon or other affiliate links. As an Amazon Associate I earn from qualifying purchases. If you purchase something through any link, I may receive a small commission at no extra charge to you. All opinions are my own.
Cannoli Dip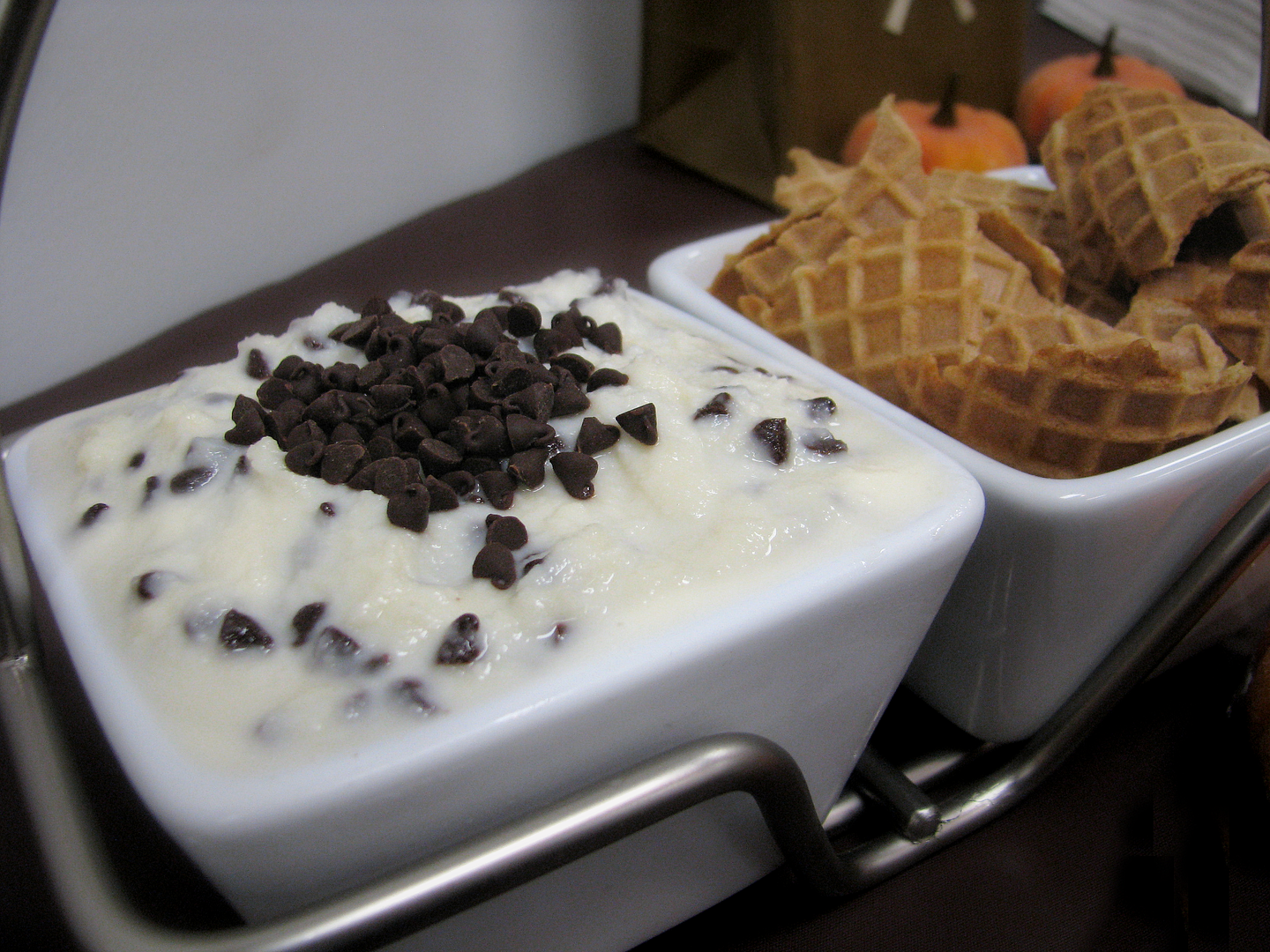 With the way my family eats spaghetti, carbonara, pastas in general, and cannolis you'd think we had some Italian in the blood line. Nope, none.
But that doesn't sway our love of Italian food, or Cannolis.
My dad loves them, My Husband Loves them, I love them… Mom Kinda thinks they are ok 😉
When we lived on the Marine Base, the Commissary there sold Cannoil's on base for .25 cents each and I use to stock up on them for a treat to keep around the house.
But here, I can't find them. Well I can, but I can only find them at one Italian Restaurant and one bakery that is hardly ever open.
But… back to the Cannoli Dip… when I was looking through some of my favorite online recipe blogs, I saw this
Cannoli Dip
on Robin's Site
Big Red Kitchen.
I knew I had to make this for Dad and BigBear for Thanskgiving!
I added a little milk to mine, and changed the portions a little, but it was really good, and reminded me of the cannolis that I use to get on base.
Cannoli Dip
1.5 pounds of whole milk ricotta
1/2 cup powdered sugar
1/2 cup mini chocolate chips, plus 1 tablespoon for garnish
1/4 cup whole milk
1box of waffle cones, broken into pieces
In a medium bowl, mix the ricotta and powdered sugar.
Slowly add the milk until smooth (you may not need all of the milk).
Mix in the 1/2 cup mini chocolate chips.
Spoon the Cannoli Dip into a serving bowl. Top with 1 tablespoon of mini chocolate chips.
Break up the Waffle cones and place them into a separate serving bowl.
Voila 🙂 Cannoli Dip