Cheesy Rosemary Garlic Loaf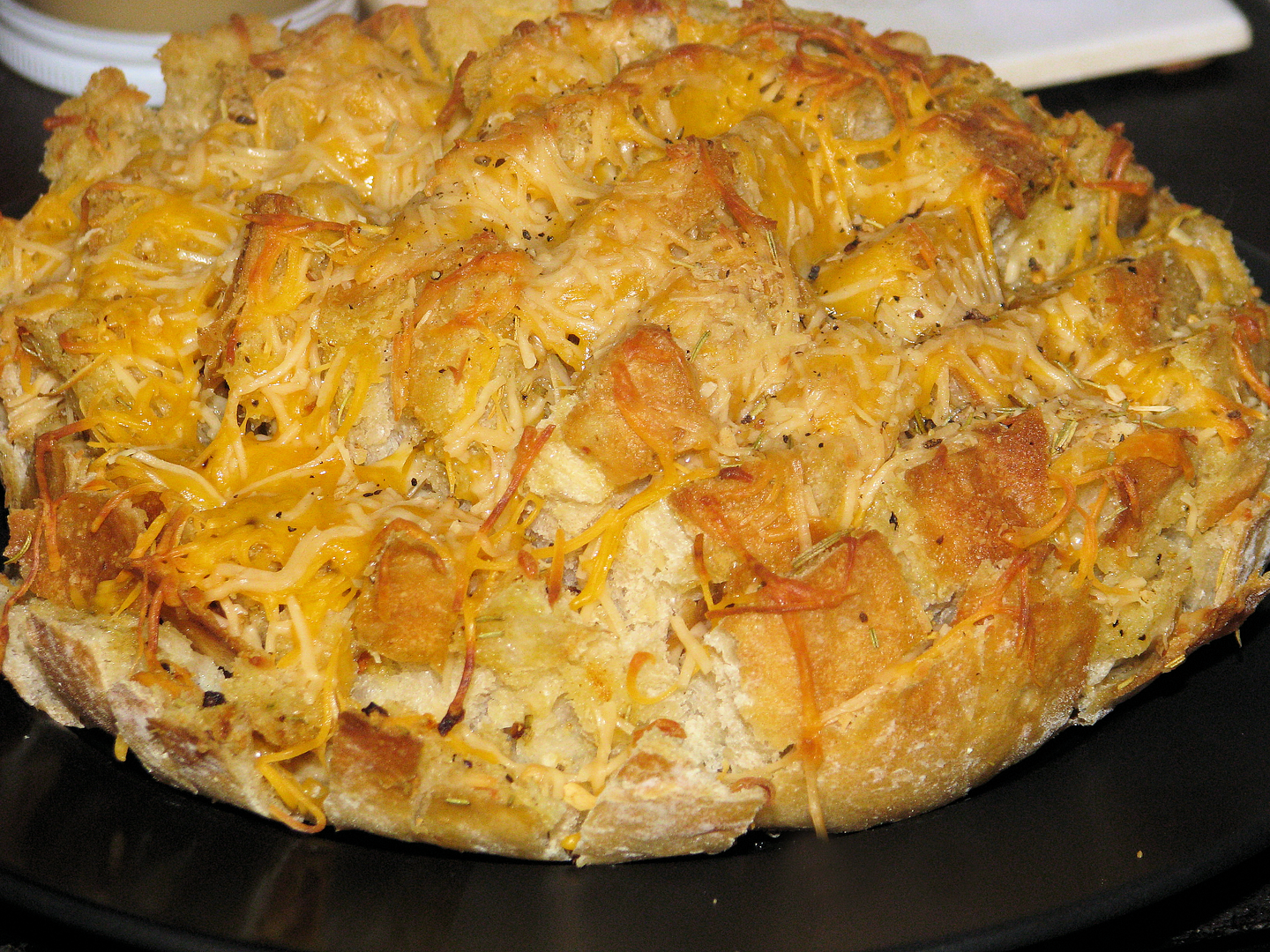 I think I'm going to have to start hiding food….. like food I cook at home, hiding it somewhere where hubby will never find it so I can actually eat more than one bite of it.
For example. This bread. oh wonderful bread….. it doesn't last long in our house, you see we have a bread monster, a bread monster that comes out at night and eats all of the bread in our house. Some nights I have even caught this bread monster (who remarkably looks A LOT like my husband), standing in the middle of our kitchen scarfing down the last bits of homemade bread and leaving only crumbs.
That is what happened to this bread. Oh Delicious, garlic, buttery, cheesy bread, I only had a small piece before the bread monster attacked.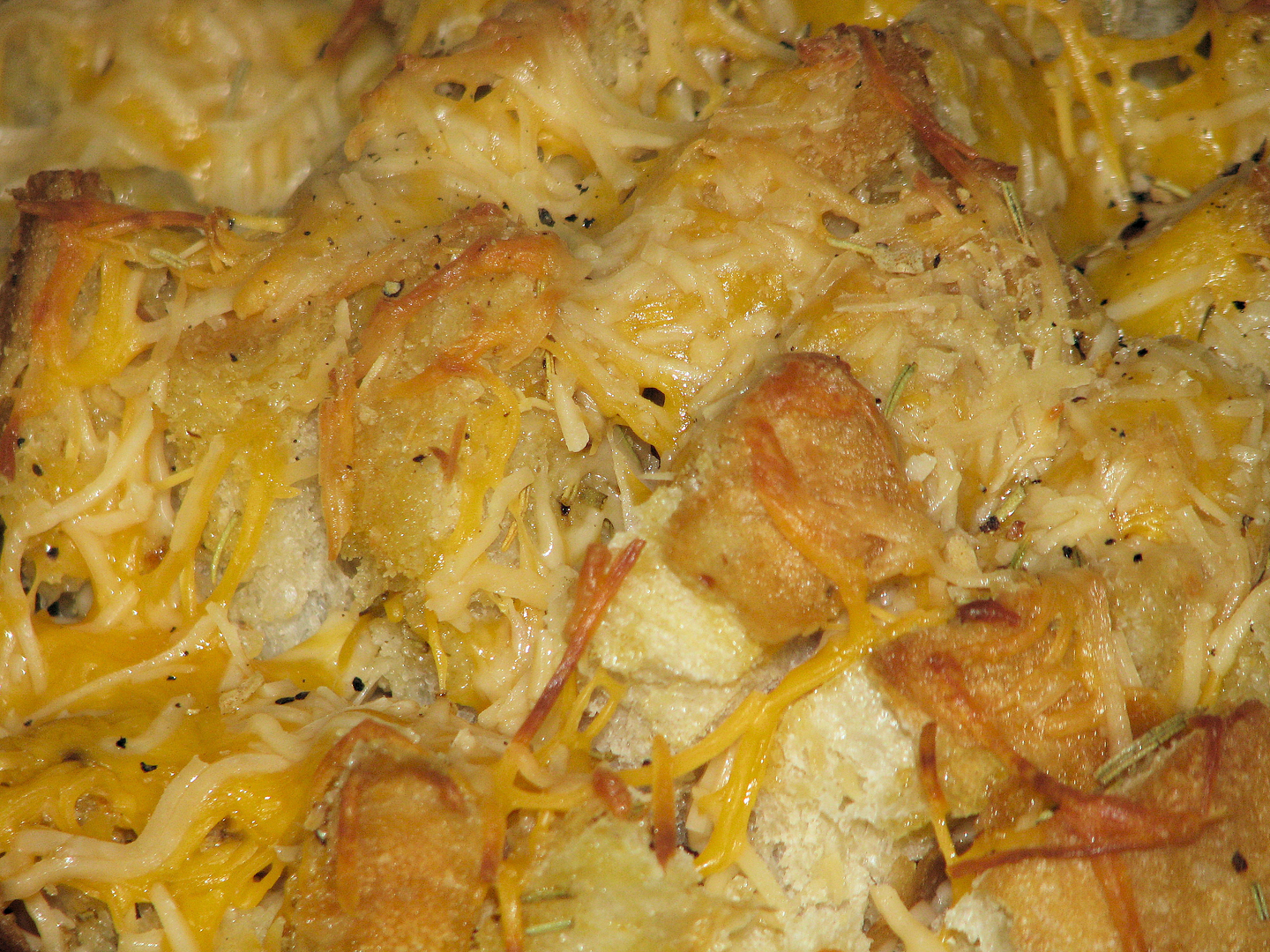 I guess that's good for my weight but not good for my taste buds.
Cheesy Garlic Loaf
I did not use any pesto in mine.
Cheesy Rosemary Garlic Loaf
1 loaf of a round crusty bread,I used an Artisan Bread from Food Lion
1/2 cup Shredded Parmesan Cheese
1/2 Cup Colby Jack Cheese
Drizzle of Olive Oil
1/2 Melted Butter
Garlic Salt to Taste
2 Tablespoons Rosemary
Salt and Pepper
What to do:
Preheat oven to 350.
Line a baking sheet with aluminum foil unless you're using a stoneware baking sheet.
Use a serrated bread knife, start at one end of the bread and carefully slice the bread into 1 inch slices, but do not cut all the way through to the bottom.
Turn the loaf of bread 90 degrees and slice the bread again into 1 inch slices, but do not cut all the way through to the bottom.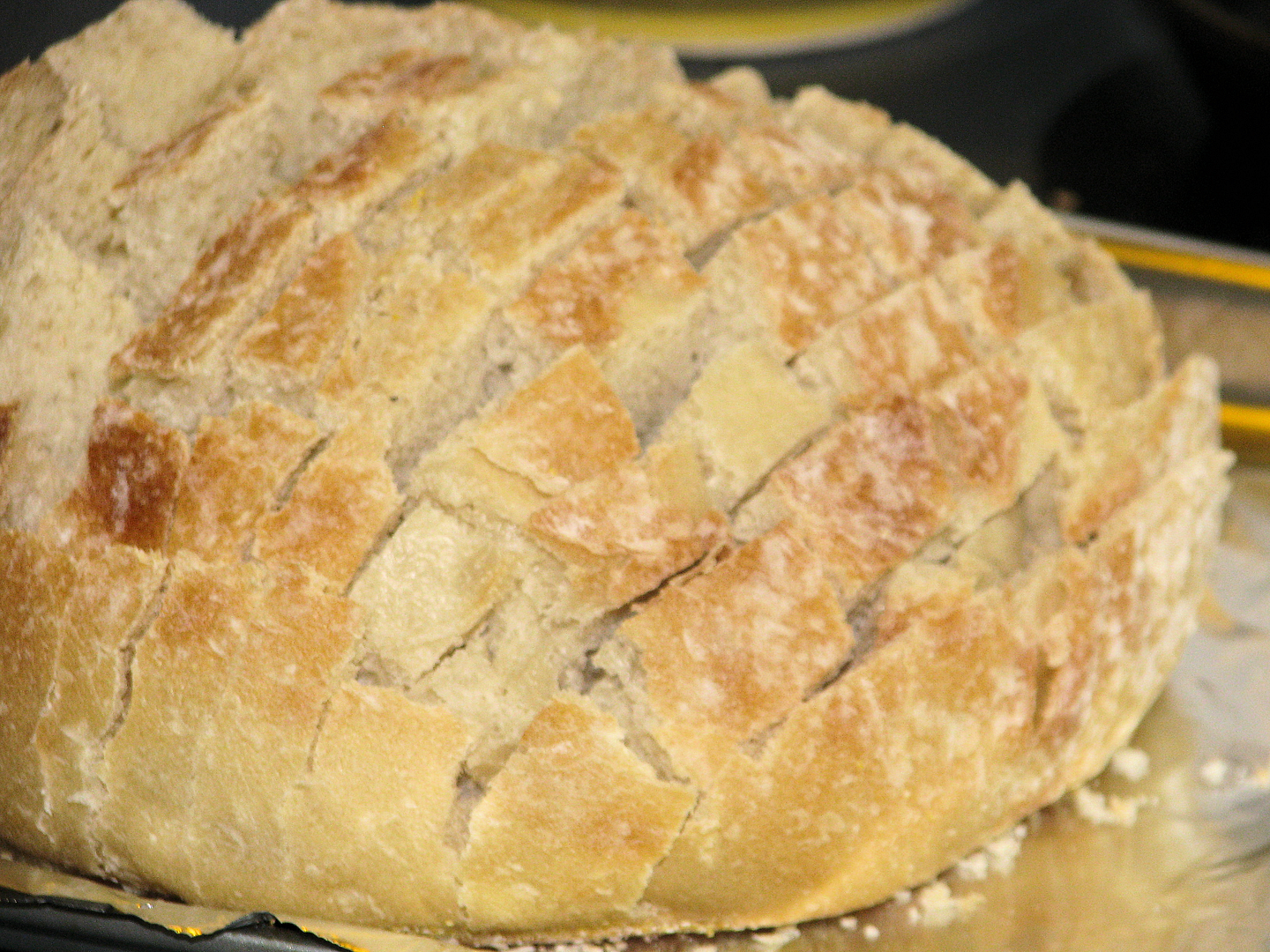 Place the loaf of bread onto the baking sheet.
Drizzle with Olive Oil.
Brush the melted butter onto the bread.
Sprinkle with garlic salt, salt and pepper.
Gently stuff the cheese into the cracks of the bread that you sliced.