Cream Cheese Swirl Brownie Dessert : Secret Recipe Club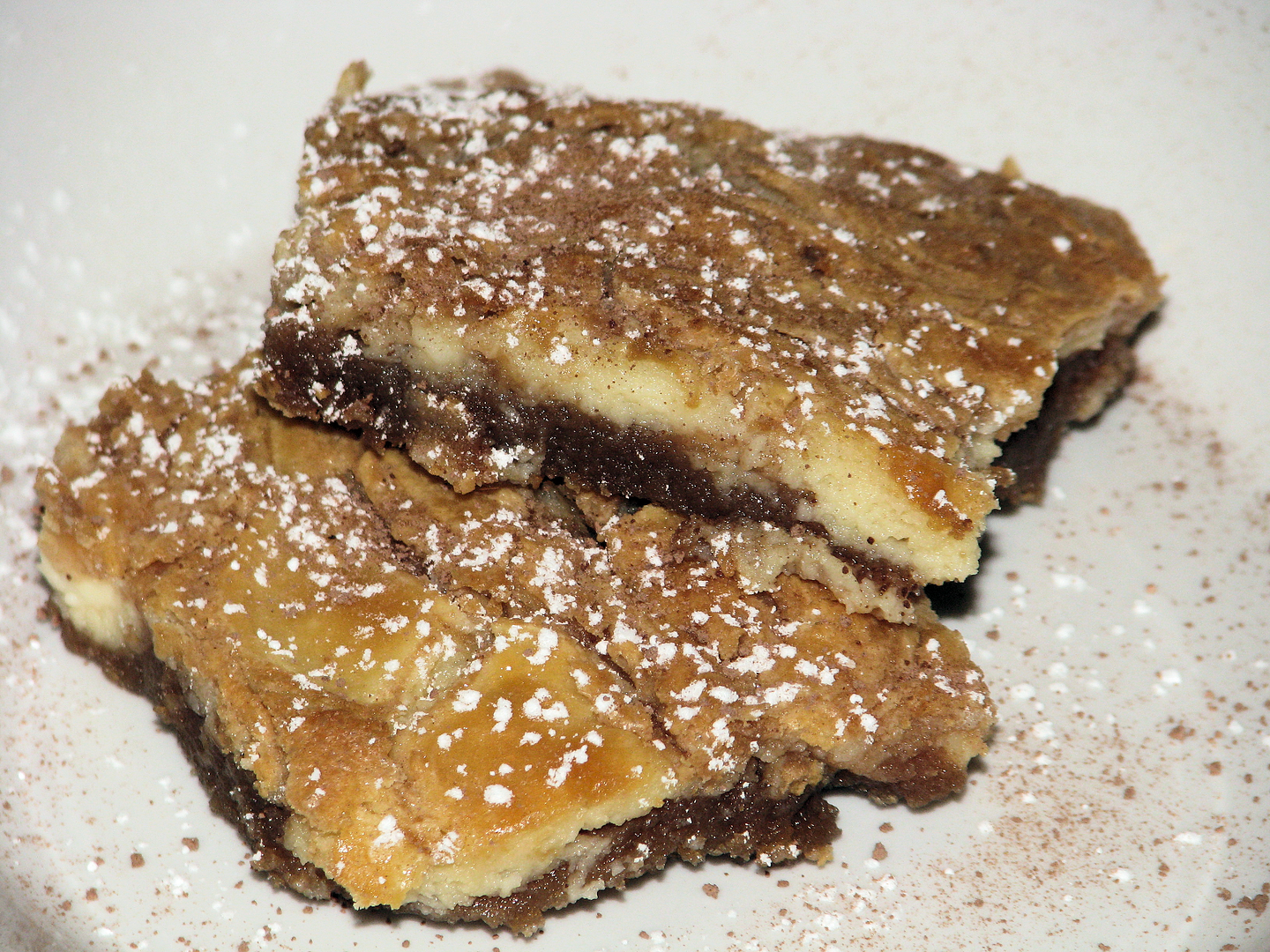 Wait…What? Another Secret Recipe Club Recipe so soon? It's true 🙂
You usually only get 1 Secret Recipe Club Recipe from me during the month, with Group C.
But this month Amanda needed a volunteer to make something for an orphaned blogger for Group A, now we just can't have orphaned bloggers now can we? Of course not.
Sooo for this go around, Hello Group A members!!!


Want to find new recipes and new blogs every month?
Interested in becoming a member of the SRC?
Steps to Join:
2nd Step: Get Your Blog Assignment (a blog is assigned to you every month)
From that blog, you must pick a recipe, make the recipe, post it on your blog (on your scheduled day and link to the Secret Recipe Club.
3rd Step: Post your recipe on reveal day! Visit all the other wonder blogs, comment and spread the love.
The Secret Recipe Club is growing and growing! We now have 4 reveal days! Every Monday!
So for my adopted blog, I was given
Paulchen's Food Blog?!
, and after looking around her site for a little while, I found these Cheesecake Brownies. I am a sucker for anything chocolate, and well I've never made brownies from scratch, so I decided this was for me.
Well, I learned…. I'm not so great at making brownies from scratch, nor am I good at converting grams to tablespoons, or grams to cups etc. haha.
But I also learned that sometimes that even when things don't come out perfect or exactly how you thought they would be, that sometimes there is still hope 🙂
As Julia Child (Meryl Streep) said in the Julie and Julia Movie,
"Perfection! And even if it isn't, never apologize. No excuses! No Explanations.
So It's True, My brownies did not come out as brownies, but that's ok, because with this recipe and my bad math, I did manage to make a really yummy Cream Cheese Swirl Brownie Dessert .
It was like a combination of Brownie, Brown Sugar pie and Cheesecake. 🙂
But trust me, check out her recipe too, because I'm sure you're better at converting grams to tablespoons than I am. I bet the brownies when made with the actual recipe, are amazing!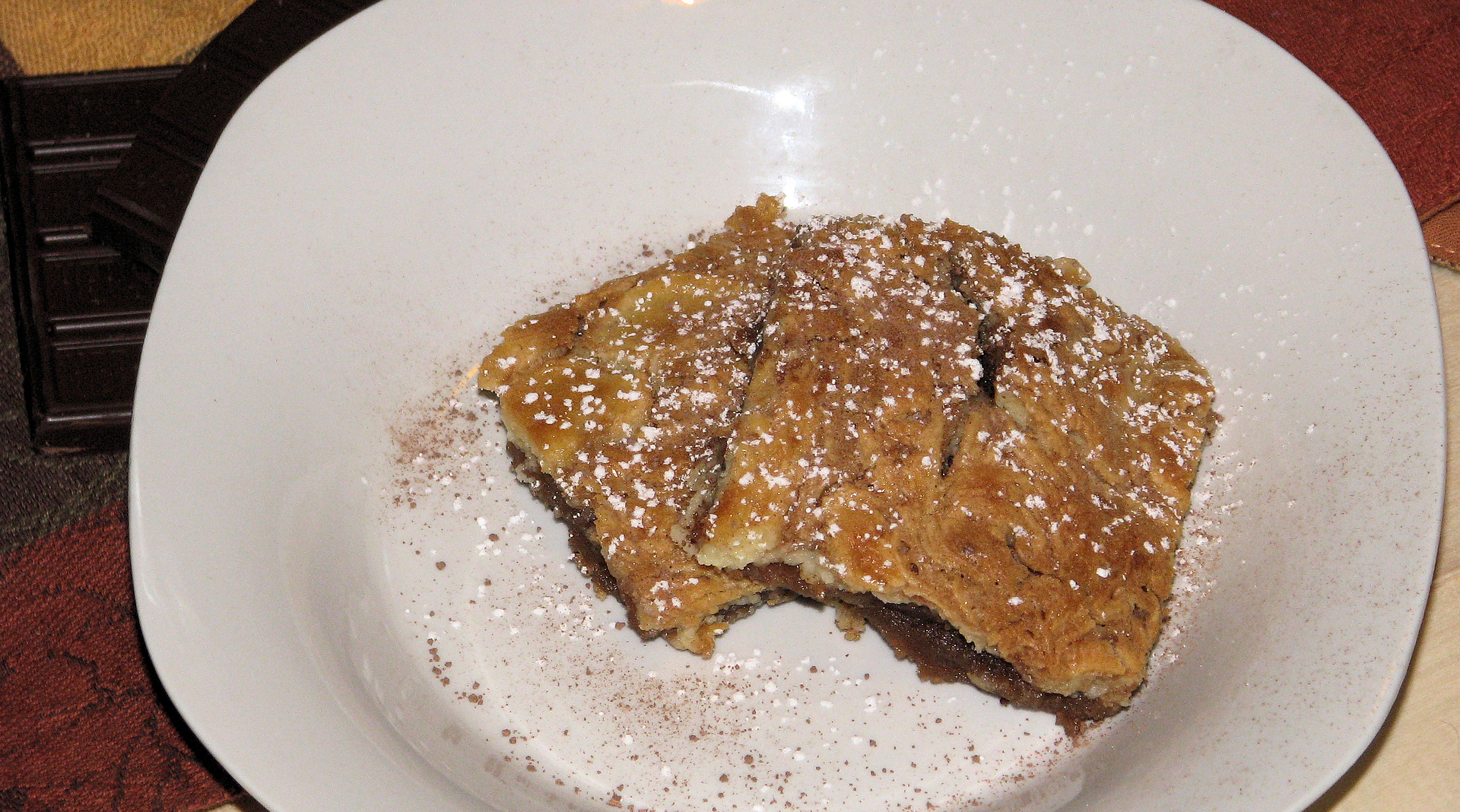 Cream Cheese Swirl Brownie Dessert
What you need:
For the Brownies:
1 1/2 stick butter, cut into pieces
6 tablespoons of chopped chocolate (I used 1/2 of a 4.4oz Hershey Bar)
1 cup sugar
3 large eggs
3 / 4 teaspoon vanilla extract
1 pinch salt
1/4 cup flour
Cheesecake Swirls:
8 oz cream cheese, room temperature
4 tablespoons of sugar
1 egg yolk
1 / 2 tsp vanilla extract
What to do:
Preheat the oven to 350F.
Line a square baking dish with foil or parchment paper, and spray with cooking spray.
To make the brownies:
Melt 1 1/2 stick butter and 6 tablespoons of chopped chocolate , using a double boiler.
Once melted, remove the pan from the heat
Stir in sugar, eggs, vanilla and a pinch of salt. Whisk together.
Now add the flour and fold it in.
Pour the batter into the prepared pan.
For the Cheesecake mix the cream cheese, sugar, egg yolk and vanilla extract until smooth.
Scoop the cream cheese mix onto the brownie mix and swirl with a knife.
Bake the brownie dessert for about 45 minutes until done.
Once done, either scoop and serve with ice cream or enjoy straight from the pan… I mean… not that I would do that 😉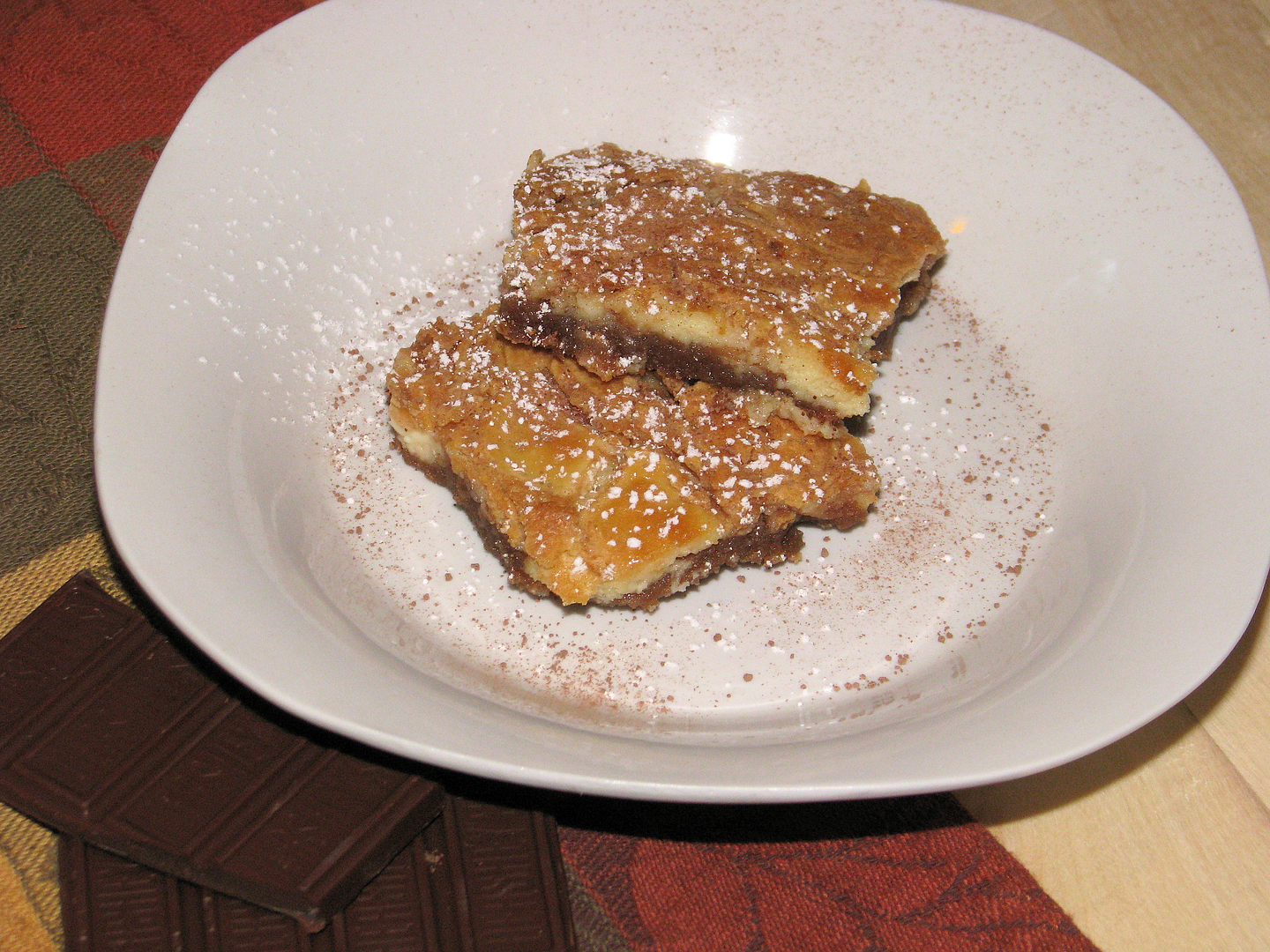 document.write('