This post and photos may contain Amazon or other affiliate links. As an Amazon Associate I earn from qualifying purchases. If you purchase something through any link, I may receive a small commission at no extra charge to you. All opinions are my own.
This French Tomato Pumpkin Soup is a recipe that was given to me by a friend! It's a popular soup in Wichita.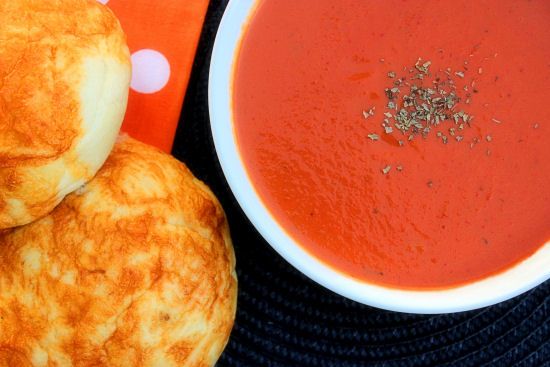 Last month while reading through some new food blogs, I found Lindsay's blog,
The Lean Green Bean
, and read about Foodie PenPals. It's a group that Lindsay put together for Food Bloggers and Food Lovers. That's where this French Tomato Pumpkin
Soup
recipe came from!
Foodie Pen Pals is just that "Pen Pals" for Foodies! But before I go into what exactly Foodie PenPals is, let me brag a little bit about the box that I received from my Foodie Pen Pal. Angie Elliot received my name and she sent me this box full of goodies.
I got:
Sunflower Oil — which I had never heard of, haven't used it yet, but I will be using it soon.
Apple Cranberry Butter — which is perfect on buttermilk biscuits.
and
A Recipe for French Tomato Pumpkin Soup
! Which I made for you. Ok, well I made it for Big Bear and I , but if you were here I would share! Promise!
Angie (yes we have the same name haha), said that this is one of her favorite soups from a local restaurant in Wichita.
**Side Note.. My cousin is in Wichita right now, she's in the Air Force and I am so proud of her, Hi Rachel!!!**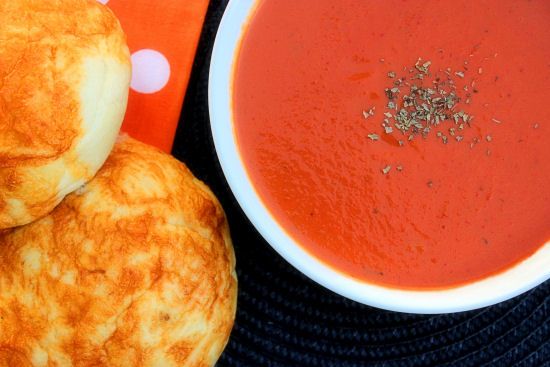 So when I first read this recipe Tomato Pumpkin Soup didn't really sound to appealing.I knew I wanted to try it, thought. I mean really, the only time I think of Pumpkin, I think of Pumpkin Pie. Since I'm always willing to try new recipes, this made it to the dinner table tonight 🙂
This soup is incredible. And yes I am aware that it's hot outside but I'm weird and I can eat soup year round.
FRENCH TOMATO PUMPKIN SOUP
French Tomato Pumpkin Soup
This French Tomato Pumpkin Soup is a recipe that was given to me by a friend! It's a popular soup in Wichita.
Ingredients
1 large can of pumpkin puree
2 small cans of tomato paste
4 cups of water
3 cups heavy cream
1 teaspoon dried tarragon
1/4 teaspoon nutmeg
1 fresh minced garlic clove
4 teaspoons sugar
salt and pepper to taste
Instructions
Combine everything into a stockpot. Whisk together.
Bring to a boil on medium heat. Let boil 15 minutes.
If the soup is to thick add a little water.