Loaded Baked Potato Gnocchi : Secret Recipe Club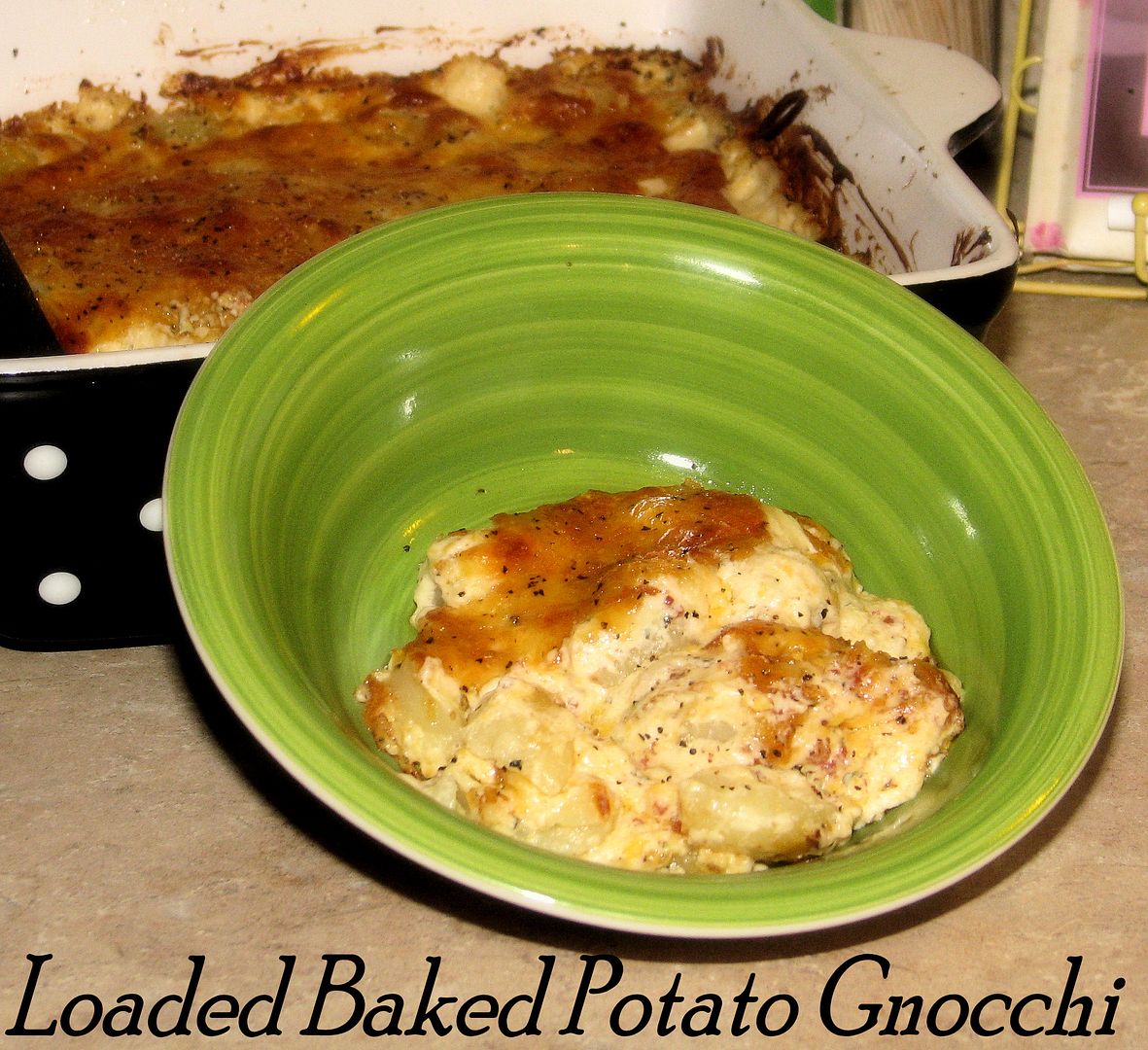 The 4th month that I've been a part of the Secret Recipe Club has come and gone.
I am so excited to share this month's recipe with you.
I also can't wait to see everyone's post for this Reveal Day.
Group C, Today is your Reveal Day!
I'm always so proud of my group, and I always love their recipes!
( Hello to all of my "Group C" members!!! )
I love finding new recipes, and the Secret Recipe Club helps me do just that! I get to explore new food blog every month and try new recipes!!
Interested in becoming a member of the SRC? *of course you are!!!*
Here is what to do!
1st Step: Think about it… OK that's enough thinking ;), Decide that this is totally awesome and it's for you!
3rd Step: Get Your Blog Assignment (a blog is assigned to you every month)
From that blog, you must pick a recipe, make the recipe, post it on your blog (on your scheduled day and link to the Secret Recipe Club.
Step 4: Pat yourself on the back for branching out and because you've made a new recipe and found an awesome new blog.
Step 5: Check the other recipes, be nice and comment on some of them. 🙂
The Secret Recipe Club is growing and growing! We now have 3 reveal days (next month there will be 4!!!)
Groups A and B have already posted for September. You can see their recipes here:
(that's over 150 awesome recipes for you to check out and get ideas from)
For Group C, its our turn!
This month I was assigned to
Eliot's Eats
, and the Recipe I found was awesome…. awesome.
I am a starch, carb lover. Not that I get to eat them a lot, but when I do eat them, I love to indulge in them.
Haha, and This recipe was just like "BAM, that is for me!" 🙂
And what was this awesome recipe?? Loaded Baked Potato Gnocchi! Woot woot!!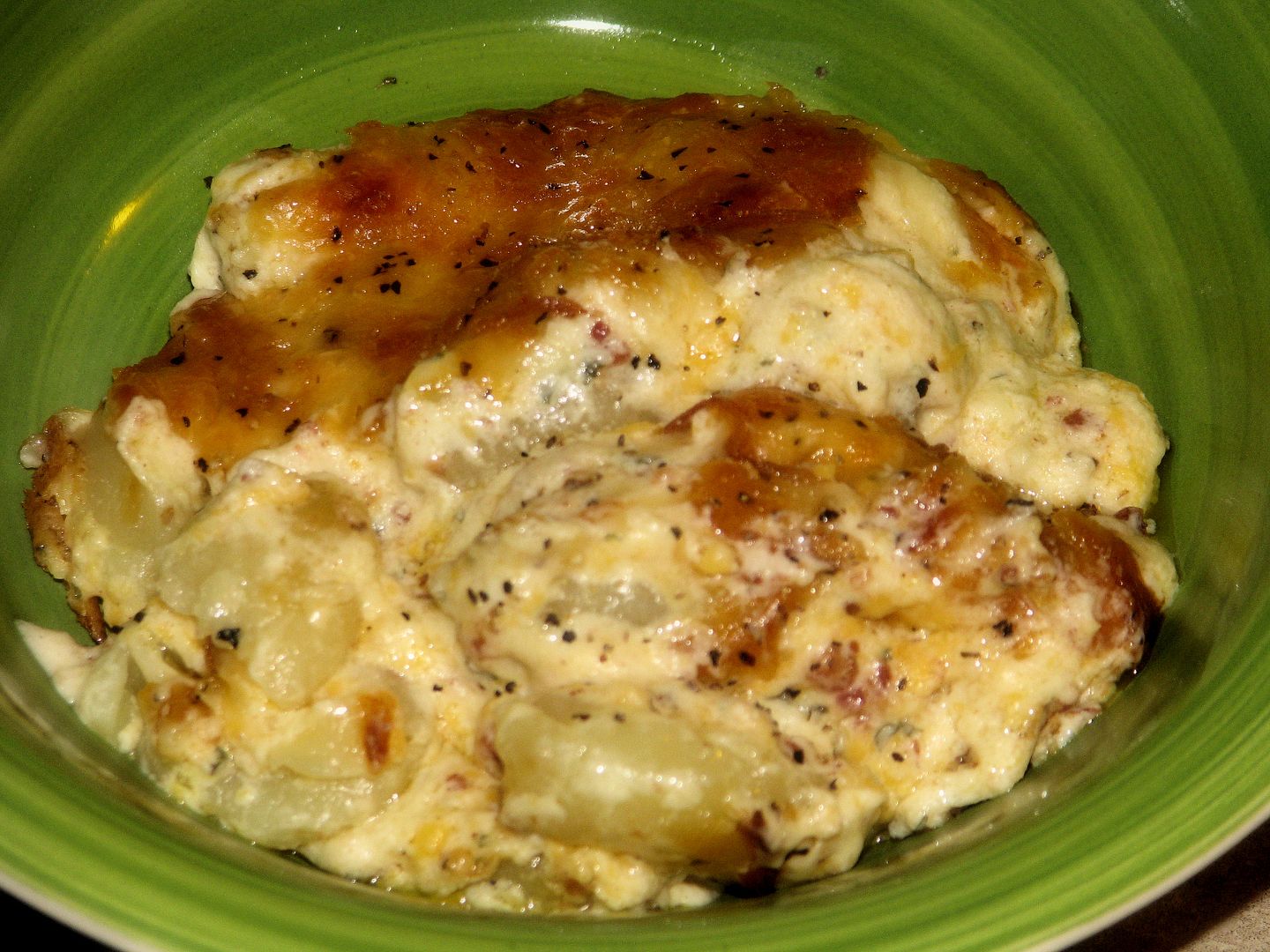 When ever I get out to eat and I do get to have a baked potato, I always get it Loaded.
I want Bacon, Cheese, Sour Cream, and Butter.
Funny thing is that when I'm at home and make baked potatoes, I never but more on it than just a little it of butter… odd.
This dish tho, made with Gnocchi (which is made from Potato), taste exactly like a Loaded Baked Potato.
But I must let you know that if you don't like sour cream you will not like this, well maybe you'll like it a little bit, (I had to add this since hubby hates sour cream, he said it tasted OK for something loaded with sour cream, but that was it)
I ,on the other hand, loved it!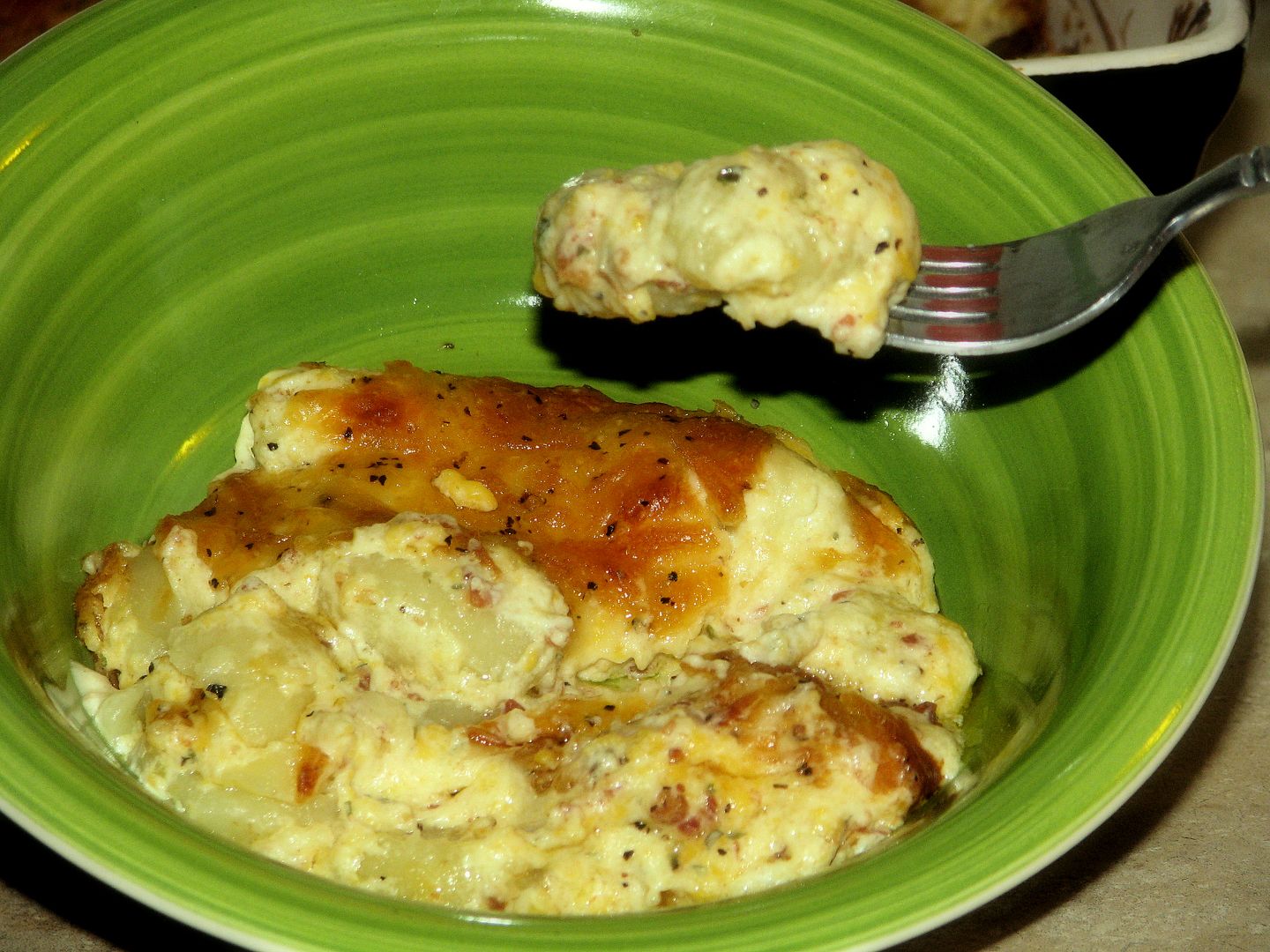 Loaded Baked Potato Gnocchi

What you need:
1 lb. gnocchi (made with potato)
5 slices of bacon, cooked and crumbled
6 oz Shredded Cheddar cheese,grated
6 oz Shredded Colby Jack Cheese,grated
6 oz Shredded Mozzarella Cheese
1 (16 oz.) tub of Sour Cream
1 teaspoon onion powder
1 tablespoon of dried parsley
1/4 teaspoon salt
1/2 teaspoon black pepper
What to do:
Preheat oven to 350 F.
On the stove-top cook gnocchi according to directions. (usually the package will tell you to boil the gnocchi in lightly salted water for 2-5 minutes). Drain the gnocchi and set aside.
Spray a medium sized casserole baking dish with non-stick cooking spray.
Cook the bacon however you like (I cook my bacon in the oven) , once the bacon is cooked and cooled, crumble the bacon.
In a large bowl,stir together the sour cream, parsley, onion powder and salt and pepper.
Add the cheese and mix well. Add in the bacon and mix well.
Once everything is mixed in, gently stir in the cooked gnocchi.
Spoon into prepared baking dish.
Sprinkle with a little more cheese if desired, and you could sprinkle with a little extra pepper.
Bake for 30 minutes.
Remove from oven and let cool for about 10 minutes. (I did this because when I took it out, it was still bubbling, and I didn't want to burn my mouth haha)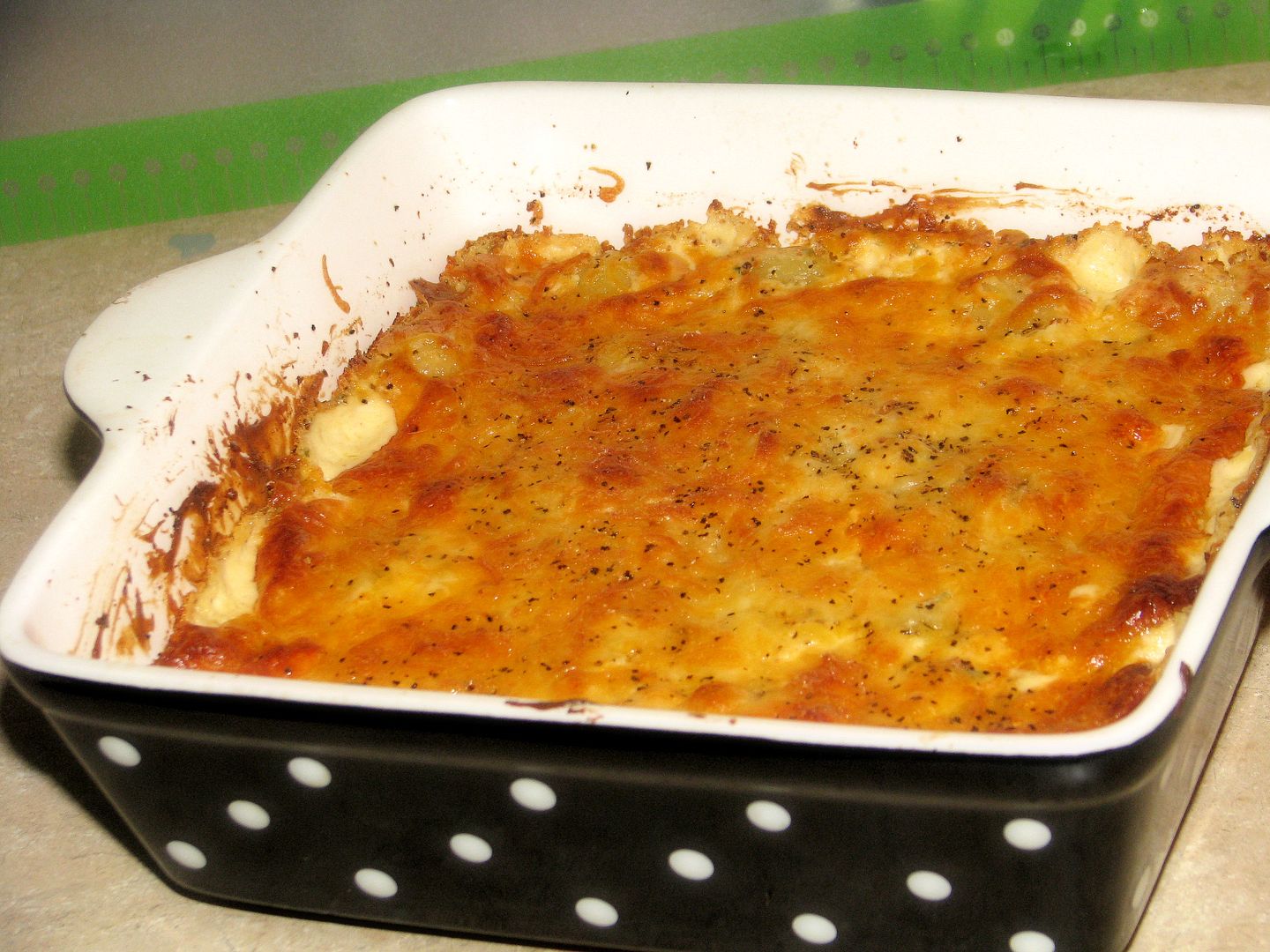 Make sure to check out all the other recipes from Group C!!