Marshmallow Flower Cupcakes
Marshmallows with blue and purple sugar?
Well that already sounds like a cute thing. But when you add a cupcake underneath, you can get something even better 🙂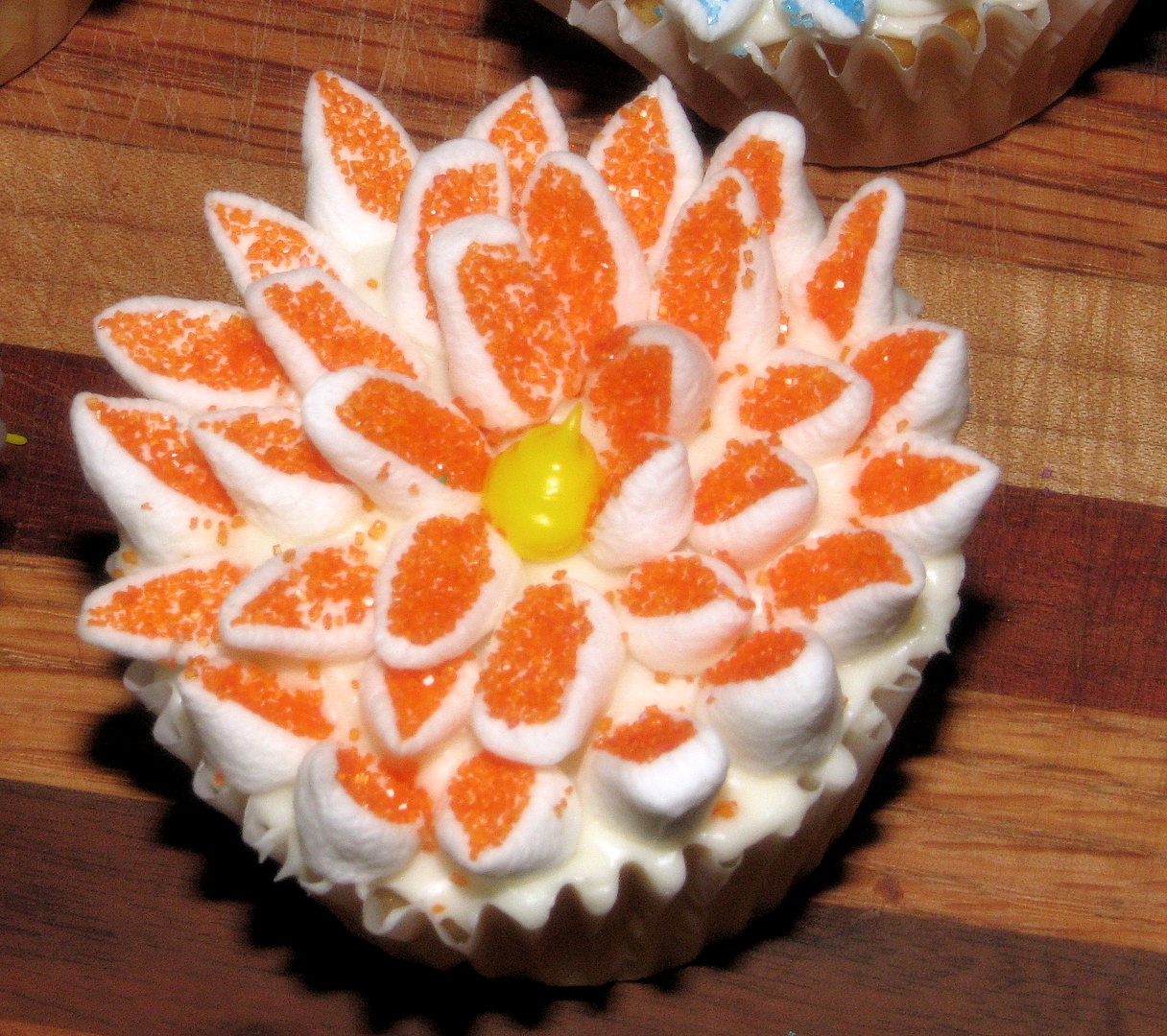 It is super easy to make cute cupcakes in minutes, you don't have to spend tons of time to make adorable treats!
Marshmallow Flower Cupcakes
What you need:
Baked Cupcakes
Icing
Mini marshmallows
Colored decorative sugars
Food scissors
Sandwich bags
What to do:
After the cupcake are baked and cooled, cover the tops with a thin layer of icing.
Fill different sandwich bags with different colors of sugar. Example: one bag pink, one bag purple, etc.
Using food safe scissors, cut the marshmallows at a diagonal. Each marshmallows = 2 petals.

Once the marshmallows are cut, place them into the sandwich bags and shake them.
The sugar will only stick to the sticky; cut part of the marshmallow.
Now place your marshmallows onto your cupcake, filling it until the flower is as full as you want it.
For the middle, either use a piece of candy or pipe an icing center.
We sold these at our Light the Night Leukemia Bake sale and they were a huge hit! We set them down into the little cups and wrapped them in baggies tied with ribbon! Perfect bake sale item!