Big Bear's Dry Rub Seasoning / Steak Seasoning
THIS WEEK'S CRAVINGS Linky Party #53
The Theme is: National Men Make Dinner Day (November 3rd)
(Please share with us your favorite dinner Recipe )
My husband's two favorite things to using for cooking would have to be the grill and the cast iron skillet.
I am not good at cooking with either, so that is his territory.
And I'm ok with that 🙂
I wanted to share a seasoning mix he put together to use on steaks when he grills them at the house.
Since November 3rd is National Men Make Dinner Day, that's our theme for This Weeks Cravings, and hubby was glad to get in the kitchen for the post 🙂
I'm just going to include the recipe for the Dry Rub Seasoning, because everyone cooks their steaks differently.
When hubby uses this, he rubs it all over the steaks before grilling or pan frying in the cast iron skillet.
Big Bear's Dry Rub Seasoning
What you need:
2 tablespoons of Brown Sugar
1 tablespoons Black Pepper
1 tablespoons Garlic Powder
1 tablespoons Onion Powder
1 teaspoon Salt
½ teaspoon cumin
½ teaspoon paprika
½ teaspoon chili powder
½ teaspoon lemon pepper
½ teaspoon coriander
¼ teaspoon clove
¼ teaspoon cayenne pepper
Dash thyme, basil, oregano
What to do:
Mix everything together and store in airtight container. Use on steaks, chicken, etc for a dry rub before cooking 🙂
Show us your favorite "Man Made Dinner" 😉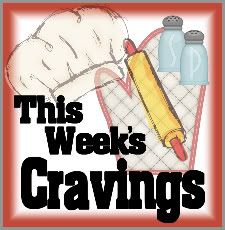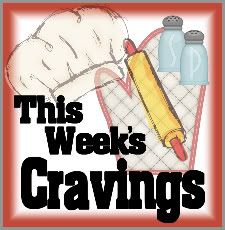 _______________________________________________________________________________

This Week's Cravings Upcoming Linky "THEMES"
November 7- Happy Birthday to "This Weeks Cravings" CAKE

November 14 – Your BEST pumpkin Recipe
November 21 – Thanksgiving Dinners and Desserts
This is a BLOG Party hosted by From My Tiny Kitchen , MOMS CRAZY COOKING , Big Bears Wife , The Daily Dish and Veggie Converter .
If you are a regular link-up we're excited to see what you made this week. If you are new please read and follow the simple rules, so that everyone can enjoy the linky party! If you forget to follow the theme, your post will be deleted. Please don't feel hurt, just come back and link up a recipe that follows the theme. Thanks a million, we look forward to blogging with you!
The LINKY PARTY is opened ALL Week!
PLEASE do not link more then 3 recipes per week.
This week's theme is: National Men Make Dinner RECIPES
Please only link recipes with our theme!