Hey Howdy Hey! Welcome to another delicious edition of Meal Plan Monday, the link up where we bring you some of the latest and best recipes from your favorite food bloggers around the web – all in one place.
Supper inspiration doesn't get any easier than this!
So what's been going on with y'all lately? What's the best thing y'all have eaten this week? I'm loving stir fry recipes this week and I think I might remake some of our favorites to feature on the blog soon! What do y'all think about that?
Would you be interested in some tasty stir fry recipes? I think that I love stir fry recipes so much because they're so easy to make and I love making giant batched of stir fry at the beginning of the week and eat on it all week! Talk about a time save when it comes to some of my meals. Oh and y'all know I need all the time saving I can get with a little one here now. haha
Let's dive on in and check out our features! When you're done perusing those, scroll down to the bottom to see the latest 100+ recipes added to our roundup!
Easy Chicken and Noodles: Quick Comfort Food from Restless Chipotle
Loaded Peanut Butter Cup Blondies from Call Me PMC
Baked Chicken and Gravy from Back To My Southern Roots
And this weeks Featured Host Recipe Is: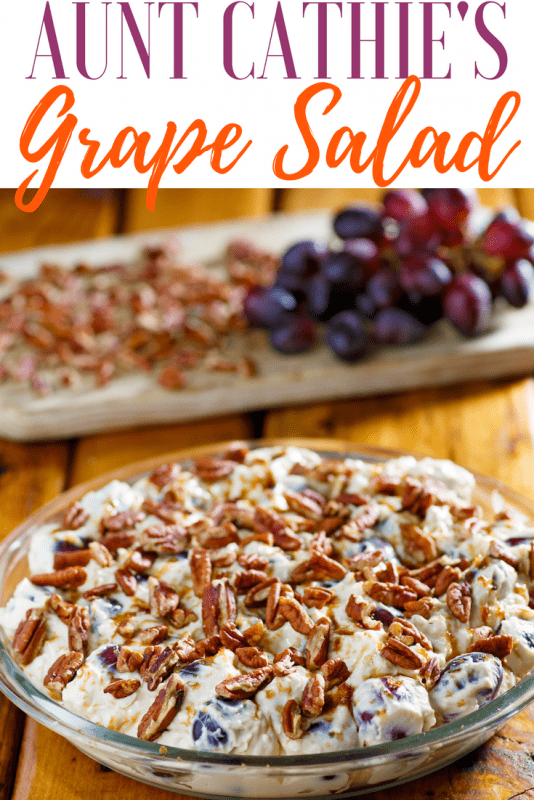 Aunt Cathie's Grape Salad from Southern Plate