This post and photos may contain Amazon or other affiliate links. As an Amazon Associate I earn from qualifying purchases. If you purchase something through any link, I may receive a small commission at no extra charge to you. All opinions are my own.
Trying to add more vegetables into your diet? Want your family to eat more vegetables without complaining? These 25 Vegetable Loaded Dinner Recipes will do the trick!
When Thomas and I got married, we were young, we didn't cook a lot, he was in the military and use to living off chow hall food and take out. He loved burgers, wings and steaks, I was in heaven with a giant bowl of mac and cheese, but I knew we couldn't live like that forever. When I started to teach myself how to cook, I also gave myself a challenge. I was determined to get Thomas to eat vegetables and love them!
12 years later and I have beat the challenge! About 5 years ago or so, I got him to finally fall in love with vegetables after years of hiding them in his food and making them as side dishes only for them not to touch his plate. haha
Now he loves them and I couldn't be happier. However, even though we both love them now, sometimes I need a little reminder to eat them more and get them on our dinner plates. That's where these 25 Vegetable Loaded Dinner Recipes come in!
These 25 Vegetable Loaded Dinner Recipes are tasty, perfect for dinner and they're packed with vegetables!
25 Vegetable Loaded Dinner Recipes
CLICK THE RECIPE TITLE OR RECIPE PHOTO TO GRAB THE ENTIRE RECIPE!
Veggie Lovers' Stovetop Mac & Cheese
One Pot Kale Broccoli Chickpea Orecchiette Pasta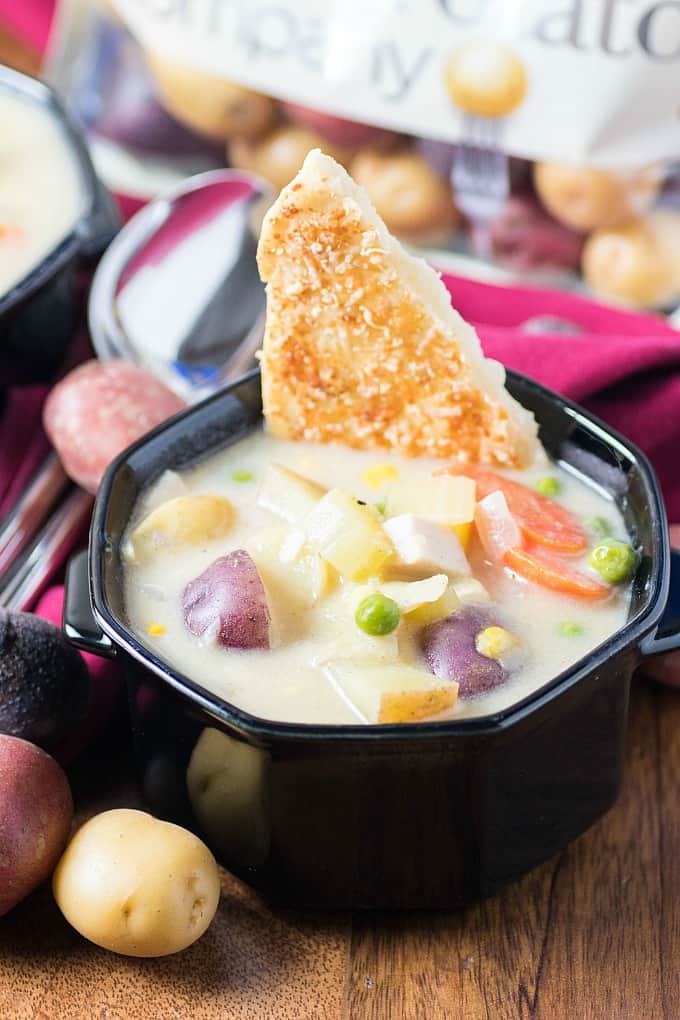 Quick and Easy Roasted Vegetable Pasta
Cheesy Vegetarian Spaghetti Squash Casserole
Curry Salad with Zucchini Noodles
Mini Vegetable Enchilada Stacks
Broccoli and Cauliflower Pasta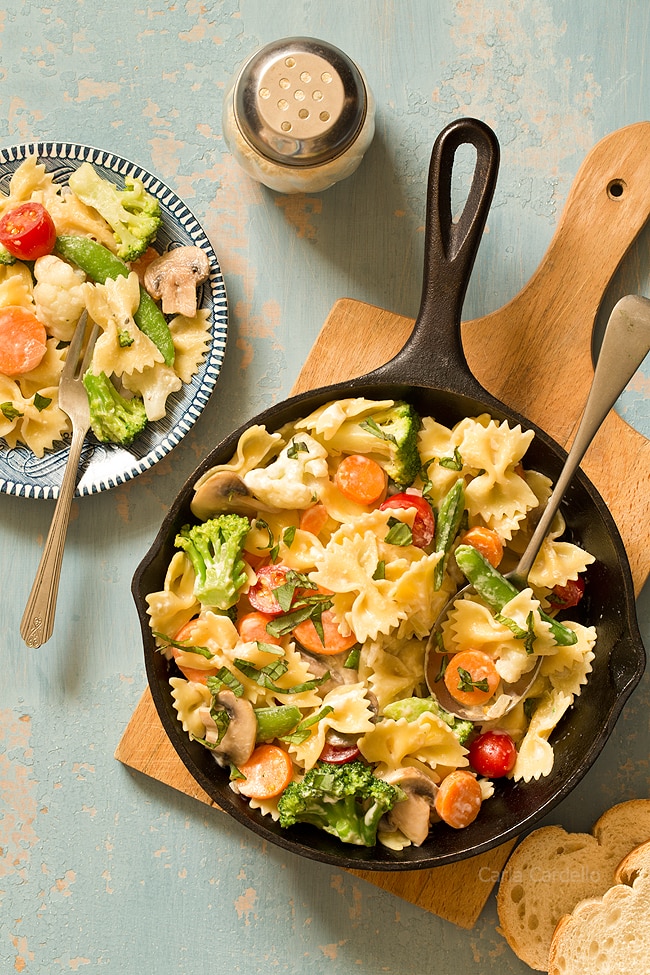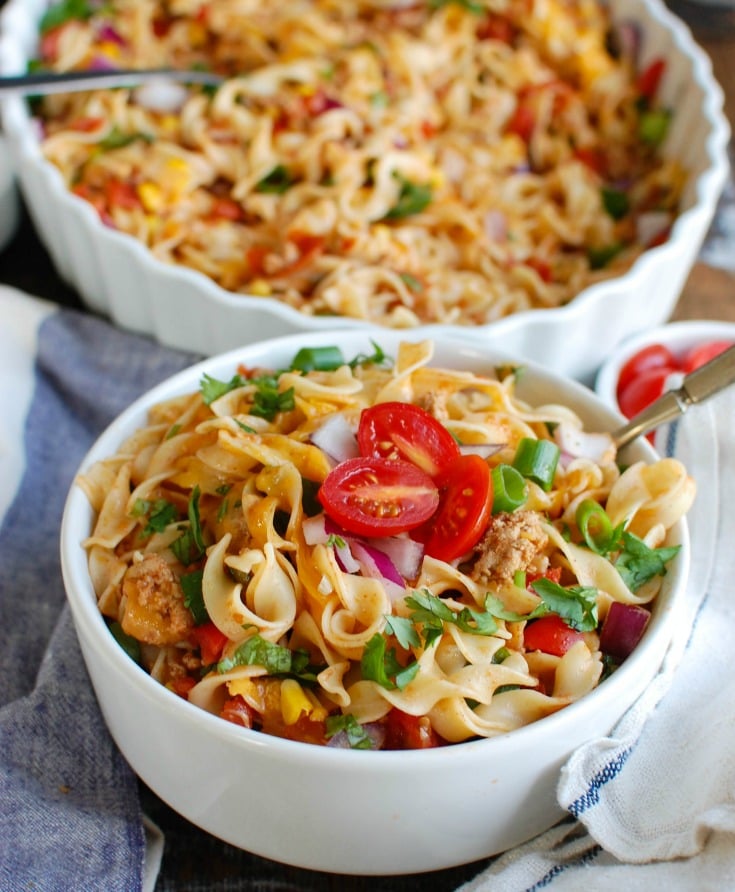 One Pan Parmesan Pork Chops and Veggies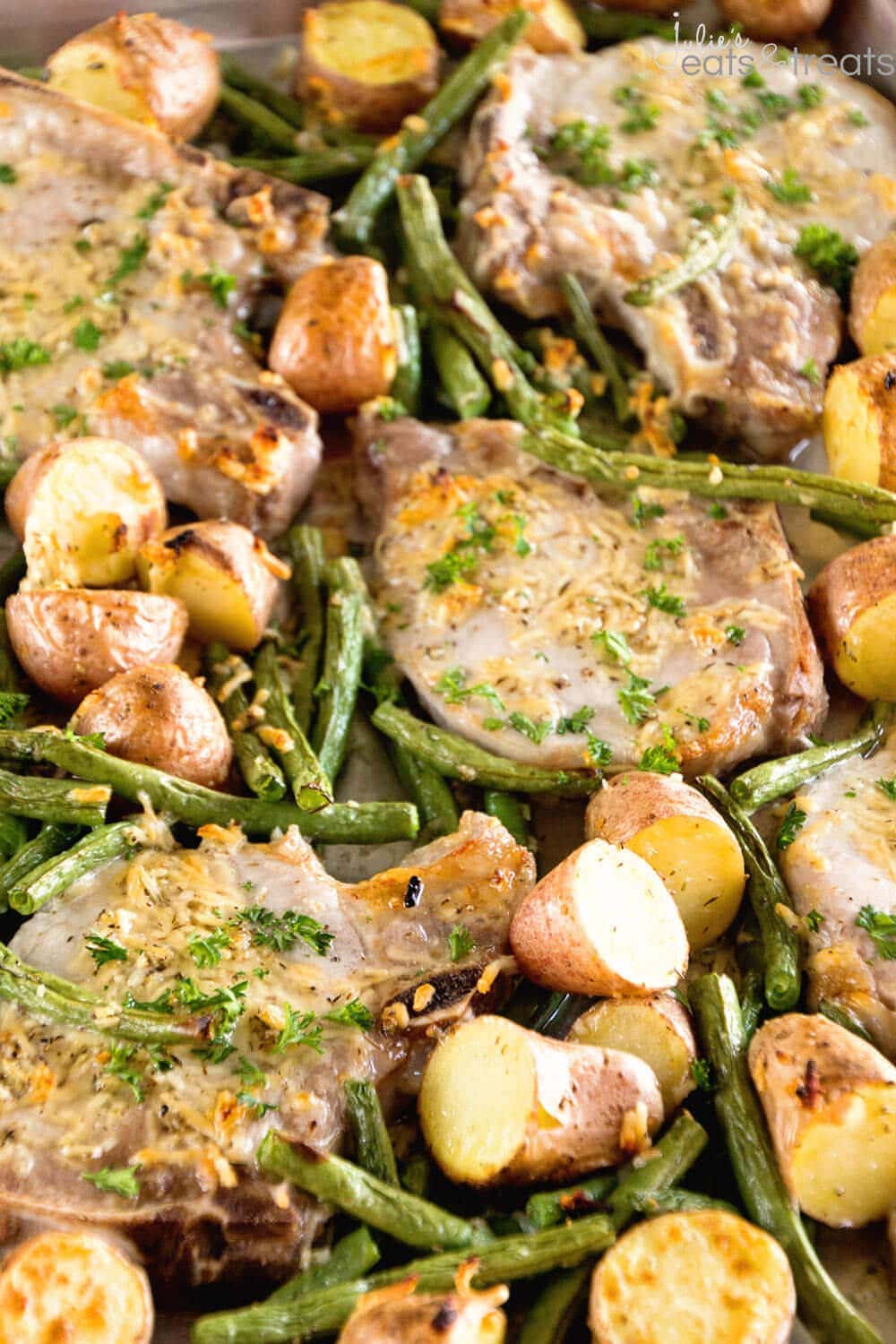 Savory Winter Vegetable Cobbler with Cheesy Herbed Biscuits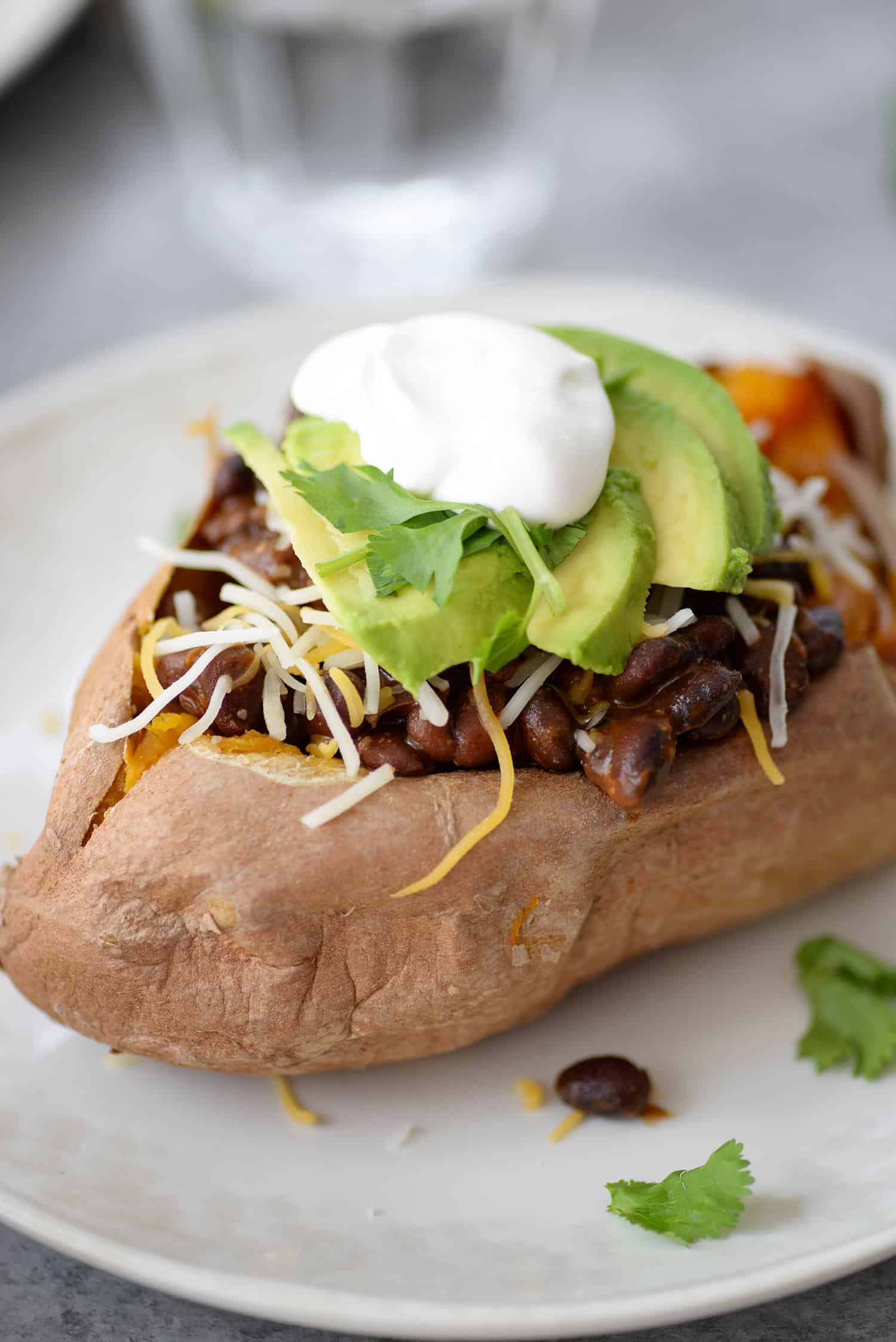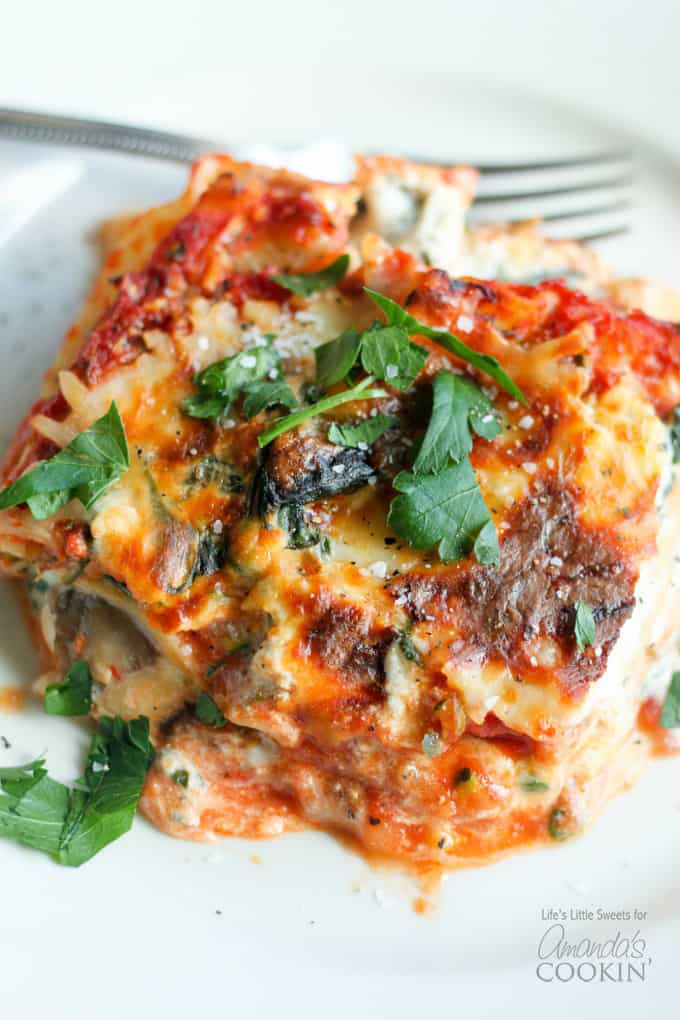 Shrimp and Asparagus Stir Fry with Lemon Sauce
Loaded Chicken Stuffed Potatoes
25 Vegetable Loaded Dinner Recipes
Love It? Pin It!