{ One Dish Pasta and Vegetables }
THIS WEEK'S CRAVINGS Linky Party #64
The Theme is: CHEESE LOVER DAY… YUMMY Cheese recipes
(Please share with us your favorite Cheese recipes )
Most of the time I am the one cooking in the kitchen. But lately hubby has been getting in there and making some great food, which makes me very very happy. 🙂
So this weekend, while flipping through some cookbooks I got for Christmas, I found this recipe and knew that it would be perfect for This Weeks Craving's Post. Simple, Easy and Cheesy!
Hubby picked up the stuff I needed from the store when he went to the gym and I was going to make this after Church for lunch. Well, I had to get some things straight with the site before starting lunch and while I was working on something, Hubby got busy in the kitchen 🙂
When I got done with my work and went to the kitchen to start making lunch, hubby had already made everything haha.
He had gotten my recipe cards and made this pasta and he grilled some chicken with the No-Salt Seasoning Salt I made a little while ago.
It was really good. 🙂
Oh and he insisted on taking some pictures for my site too 🙂
That would be his below 🙂 I like it.
by: Big Bear 🙂
Oh … yeah… and did I mention that he came home from the gym with his head shaved…. yeah…
When he left home he had hair… when he returned he had none. I was not a happy camper. Not to mention we had a Fire Dept Dinner last night, he got an award and had to have his picture taken… grr hubby grrr…
I think this was his way of sucking up. 😉
One Dish Pasta and Vegetables
(From the Campbell's Kitchen)
What you need:

1 1/2 cups uncooked corkscrew-shaped pasta
1 1/2 cup baby carrots
1 cup broccoli florets
1 can (10 3/4 ounces) Condensed Cheddar Cheese Soup
1 cup shredded Cheddar cheese
1/2 cup milk
1 tablespoon prepared mustard
What to do:
In a large pot bring 5-6 cups of water to a boil. Boil the pasta for about 10 minutes or until tender.
Add the carrots and broccoli and boil for 4 more minutes.
Drain the pasta mixture well.
Return the pasta mixture to the saucepan.
Stir the soup, cheese, milk and mustard. Simmer for about 5 minutes or until thickened.
Show us your favorite " CHEESE LOVER DAY… YUMMY Cheese recipes " 😉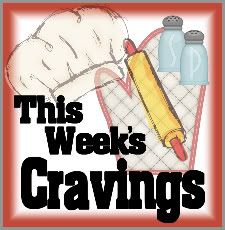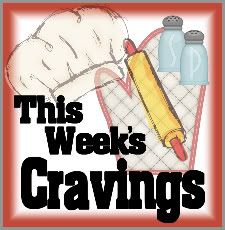 _______________________________________________________________________________

This Week's Cravings Upcoming Linky "THEMES"
If you are a regular link-up we're excited to see what you made this week. If you are new please read and follow the simple rules, so that everyone can enjoy the linky party! If you forget to follow the theme, your post will be deleted. Please don't feel hurt, just come back and link up a recipe that follows the theme. Thanks a million, we look forward to blogging with you!
The LINKY PARTY is opened ALL Week!
PLEASE do not link more then 3 recipes per week.
This week's theme is: CHEESE LOVER DAY… YUMMY Cheese recipes
Please only link recipes with our theme!