Roasted Chickpeas : Secret Recipe Club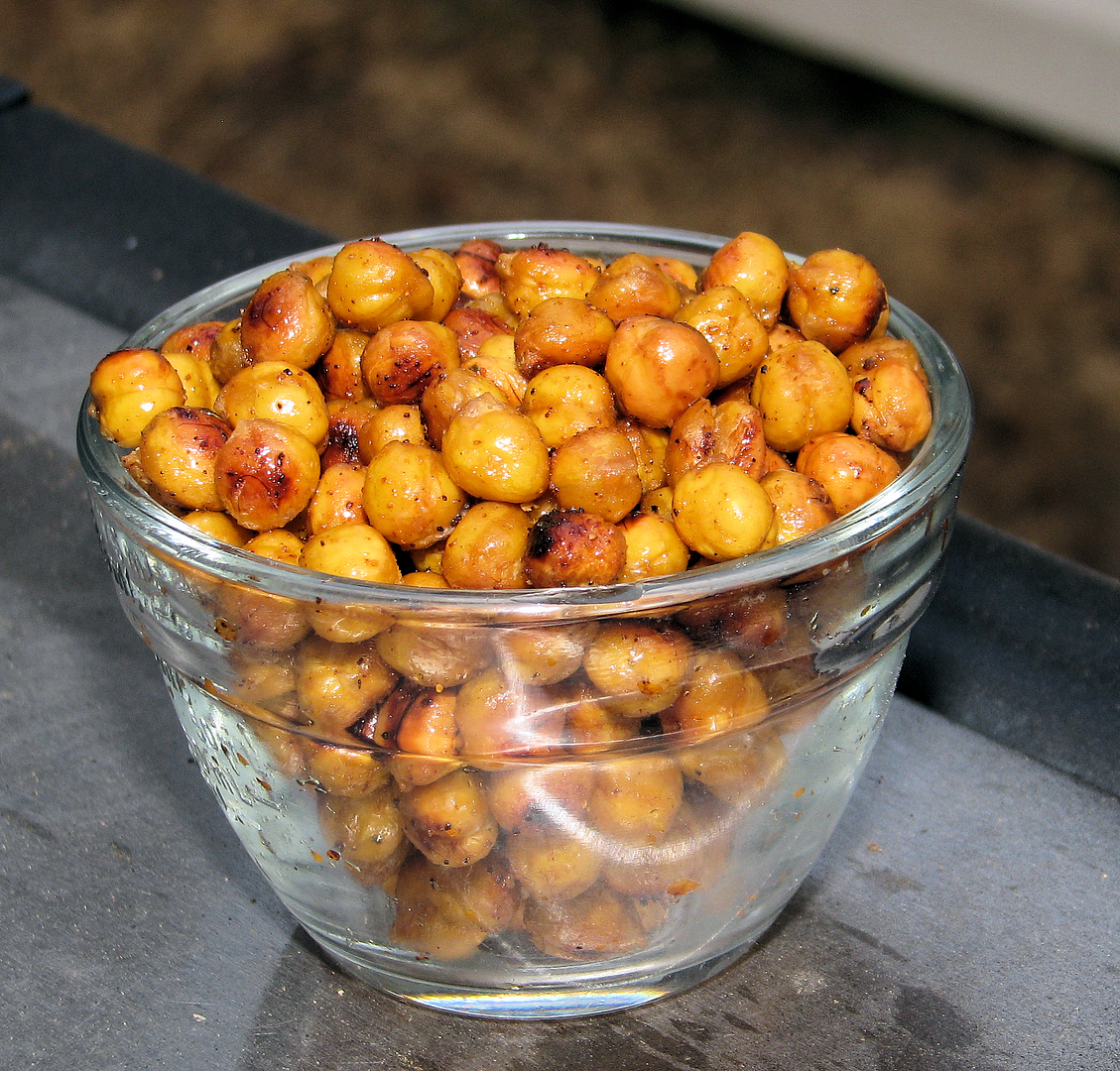 That time has come again! Secret Recipe Club time is here! 🙂
This is my second month with The Secret Recipe Club. And so far it has been great.
This is how it works and how to be a part of it:
1st Step….OOO and AHHH over wanting to be a part of The Secret Recipe Club,….ook maybe you don't need this step, but you should do it anyways. 🙂
3rd Step: Get Your Blog Assignment (a blog is assigned to you every month)
From that blog, you must pick a recipe, make the recipe, post it on your blog and link to the Secret Recipe Club.
Step 4: Smile because you've made a new recipe and found an awesome new blog.
Step 5: Check out everyone else's recipes, be nice and comment on some of them. 🙂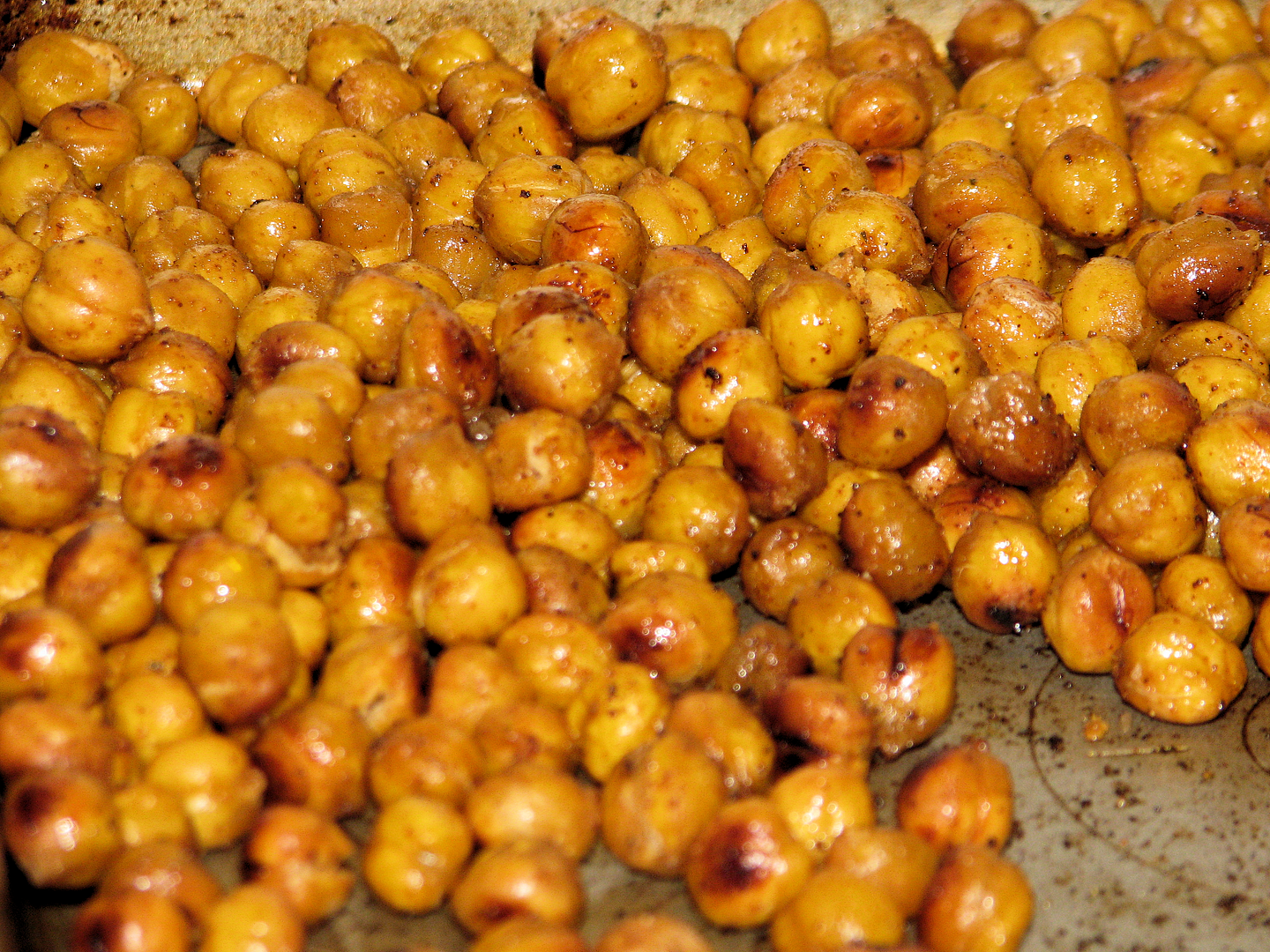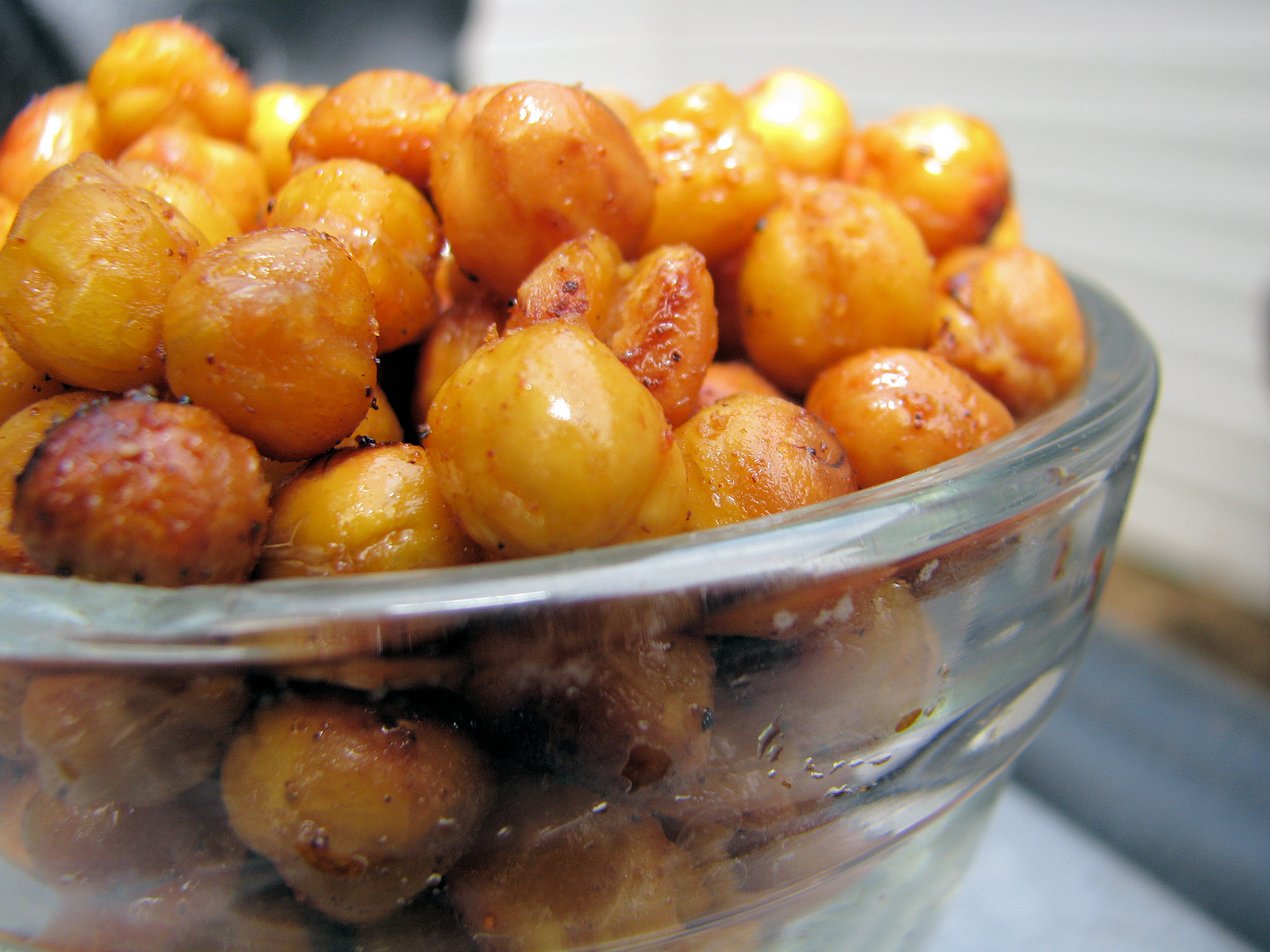 In the effort to be healthy, I've been on the quest for healthy snacks.
Snacks…. most think of chips, candy, ice cream, cookies………..yeah well that's what I use to think of.
I've now got my mind set on Almonds, dried fruit, low fat yogurts, bananas, oranges, apple slices….etc. I know…… It's kinda a challenge. I mean I don't always go for the healthy snacks, but I am getting better!!!
Example on a "drink snack"
Old Order at Starbucks: Grande Caramel Frappuccino, extra Caramel and Extra Whip Cream.
New and Improved Order now: Tall Iced Non-Fat White Chocolate Mocha, No Whip. Go me…. I know its still not the best thing for me, but hey its a start 🙂
A Cheap, Easy Snack, that isn't loaded down with sugar or other junk.
Cheap= .66 cent a can…. and I used two cans for mine… that's a pretty cheap snack to me 🙂
I took my roasted chickpeas to the drive in last night and they were the perfect snack…. my 2 year old niece agreed.
As the conversation went something like this:
Savannah: "Whats that?"
Me: "My Chickpeas to snack on and the movies."
Savannah: "OO I love chick-a-peas"
Me: "They are Chickpeas, and you don't love chickpeas."
Savannah:" I do, I do"
Me: " Have you ever had a chickpea."
Savannah: "yes,…. no"
(She Tries One)
Savannah: "OOO I love chick-a-peas, they are delicious"
(She then proceeded to kiss the container they are in for about 5 minutes saying, "Yum, I love chick-a-peas")
Haha ooo I love her 🙂
Roasted Chickpeas
What you need:
2 cans chickpeas, rinsed and drained
2 tablespoons olive or vegetable oil
1/2 teaspoon garlic powder
1/4 teaspoon paprika
1/4 Smokey BBQ Seasoning ( I used Pampered Chef Brand)
Dash of Salt and Pepper
Rise and Drain the chickpeas. Lay them out in a single layer on paper towels and let them and dry. I let mine dry for about 30 minutes.
Preheat the oven to 400F.
Pour the 2 tablespoons of oil onto a large baking sheet with sides (you don't want your chickpeas rolling into the floor).
Spread the chickpeas over the oil, sprinkle with the salt, pepper, garlic powder, paprika and smokey BBQ Seasoning. Toss well so that all the chickpeas are coated.
Make sure they are in single layer so that they roast and don't steam.
Bake on the 400 F over for about 30 to 45 minutes. The chickpeas should have now browned and become crunchy.
Remove from over, let cool and snack away!