Savory Bacon and Egg Cups
My husband is the big breakfast eater around here, not me. I'm good with a bowl of cereal, yogurt or maybe a chicken biscuit once in a blue moon. But not hubby… I mean sure, he can live with a bowl of cereal (ok more like a gallon of cereal) in the mornings, but at heart he's a country boy with a love of bacon, eggs, biscuits and gravy.
While I was looking around on My Pinterest account I found this recipe for Savory Bacon and Egg Cups. They looked ok to me, but I just knew deep down that hubby would fall in love. (I love any recipe that makes hubby fall in love with me all over again, it is so true in this family "A way to a mans heart is through his stomach" haha 🙂
So on Saturday, hubby made his trip to the gym while I cleaned a bit. I decided today would be perfect for Savory Bacon and Egg Cups….and it was 🙂
Very simple to make, and very good…. even to me.. someone not to happy about the words "Breakfast" and "Foods" being in the same sentence. 🙂
I'll be writing these down in my cookbook/recipe holder 🙂
Savory Bacon and Egg Cups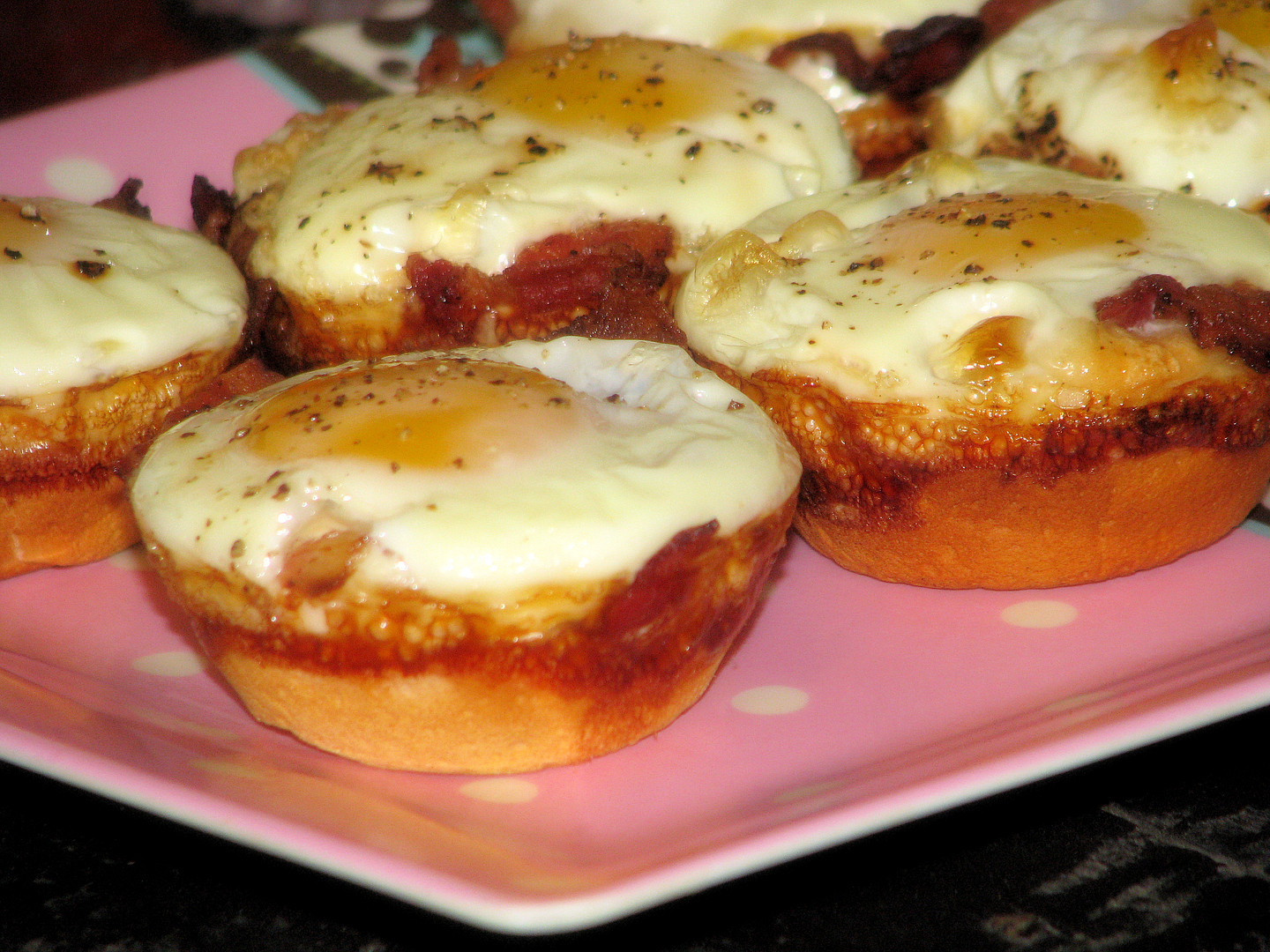 Makes 8 Bacon and Egg Cups
1 can refrigerated buttermilk biscuits
In large skillet, cook bacon over medium to high heat. Cook the bacon until it looks done, but not crispy. The bacon will crisp in the oven later.
Once the bacon is cooked, transfer it to a paper towel lined plate.
Spray 8 jumbo muffin cups with cooking spray. Place 1 biscuit in each muffin cup, pressing dough three-fourths of the way up sides of cups.
Place 2 bacon slices in each biscuit cup.
Crack an egg over each muffin cup.
Season with salt and pepper.
Bake 25 to 30 minutes or until egg whites are set.
Run a small knife around cups to loosen and lift out with a spoon.