Mini Scallop & Pea Creamy Fettuccine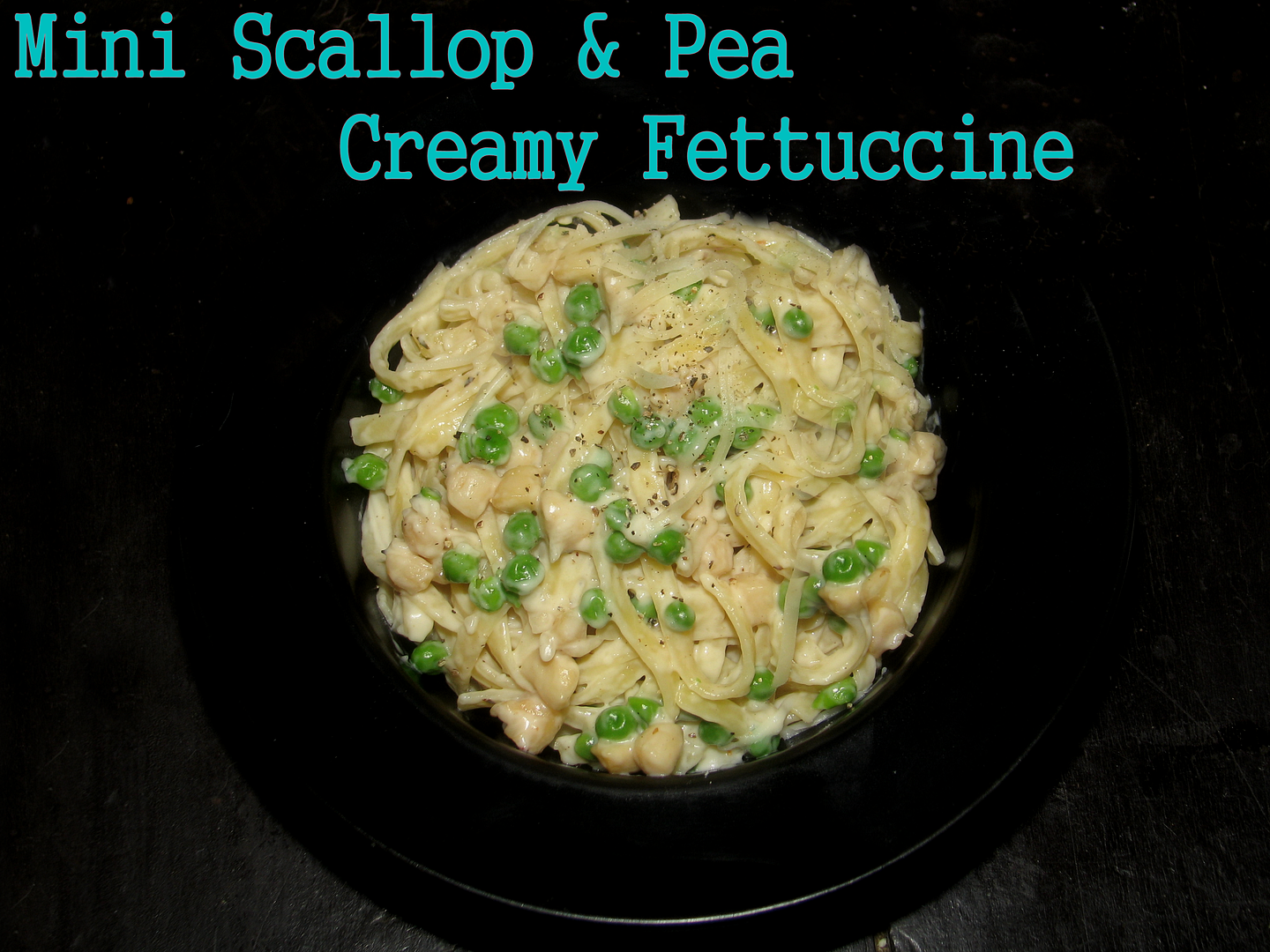 I love pastas. Its one of my all time favorite foods…. You'd think I was Italian or something (so no the case but wouldn't that be cool haha)
But my problem is that I ALWAYS go after the pastas with the cream sauces. Heavy Thick, oh so wonderful cream sauces.
That can't be good, on a health watch. Most Cream Sauce Recipes I've seen, have a TON of heavy cream in them, But not this one.
You still get a creamy "cream" sauce but its made with milk and flour. Milk…. calcium right? 🙂 Works for me 😉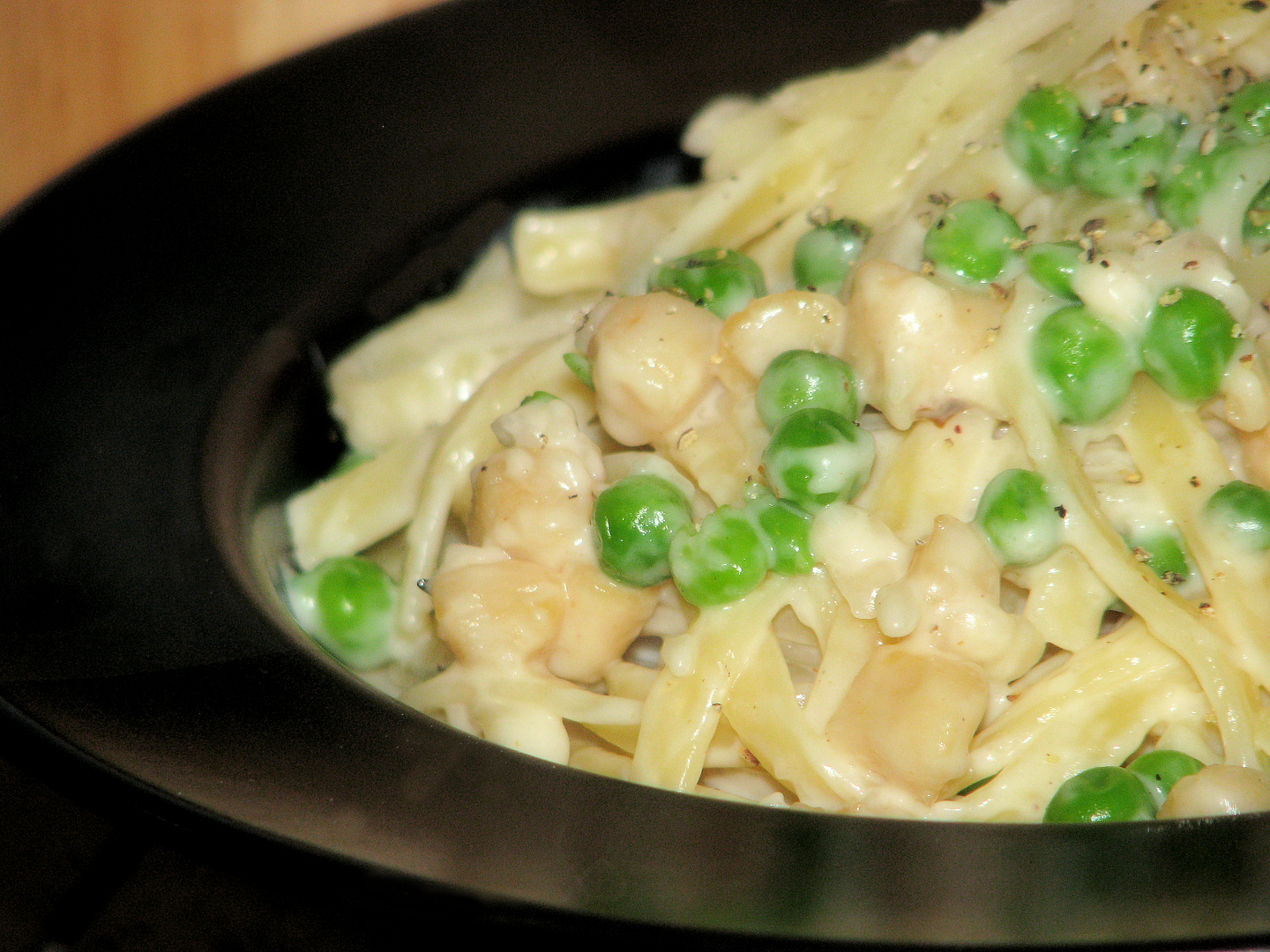 I've been looking for more recipes that can be turned into meals that aren't so bad for us, so this one worked pretty good for us.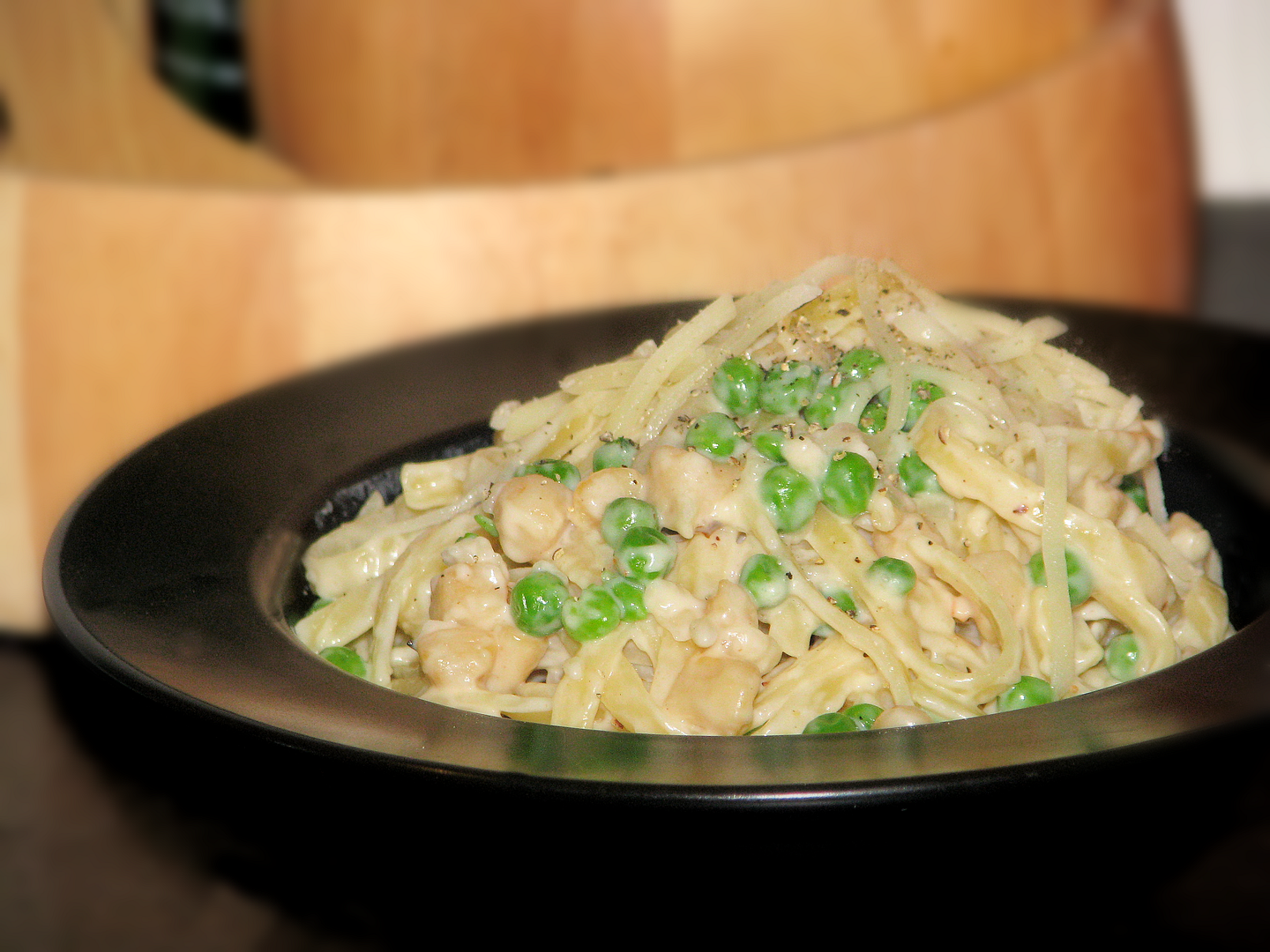 What you need:
1/2 teaspoon Cajun seasonings
3 tablespoons all-purpose flour
1/4 teaspoon ground white pepper
2 cups frozen peas, thawed
3/4 cup finely shredded Mozzarella-Provolone Cheese (I used Sargento® Artisan Blends® Shredded Mozzarella & Provolone Cheese)
What to do:
Bring a large pot of water to a boil. Cook fettuccine until done. About 12 minutes. Drain.
Meanwhile, pat scallops dry with a paper towel and sprinkle with the Cajun seasoning and salt.
Heat oil in a large nonstick skillet over medium-high heat. Add the scallops and cook until done. About 10 minutes, flipping with a spatula every so often until done. Transfer the scallops to a plate.
Whisk milk, flour, white pepper in the skillet that the scallops were cooked in. Bring the mixture to a simmer, stirring constantly.
Continue stirring until thickened, about 5 minutes. minutes. Return the scallops and peas to the skillet and bring to a simmer.
Stir in the fettuccine.
Toss everything together until everything is coated and mixed well and the peas are heated throughout.
***TIP*** If you want the pasta to be creamer add a little pasta water or milk and toss until creamy.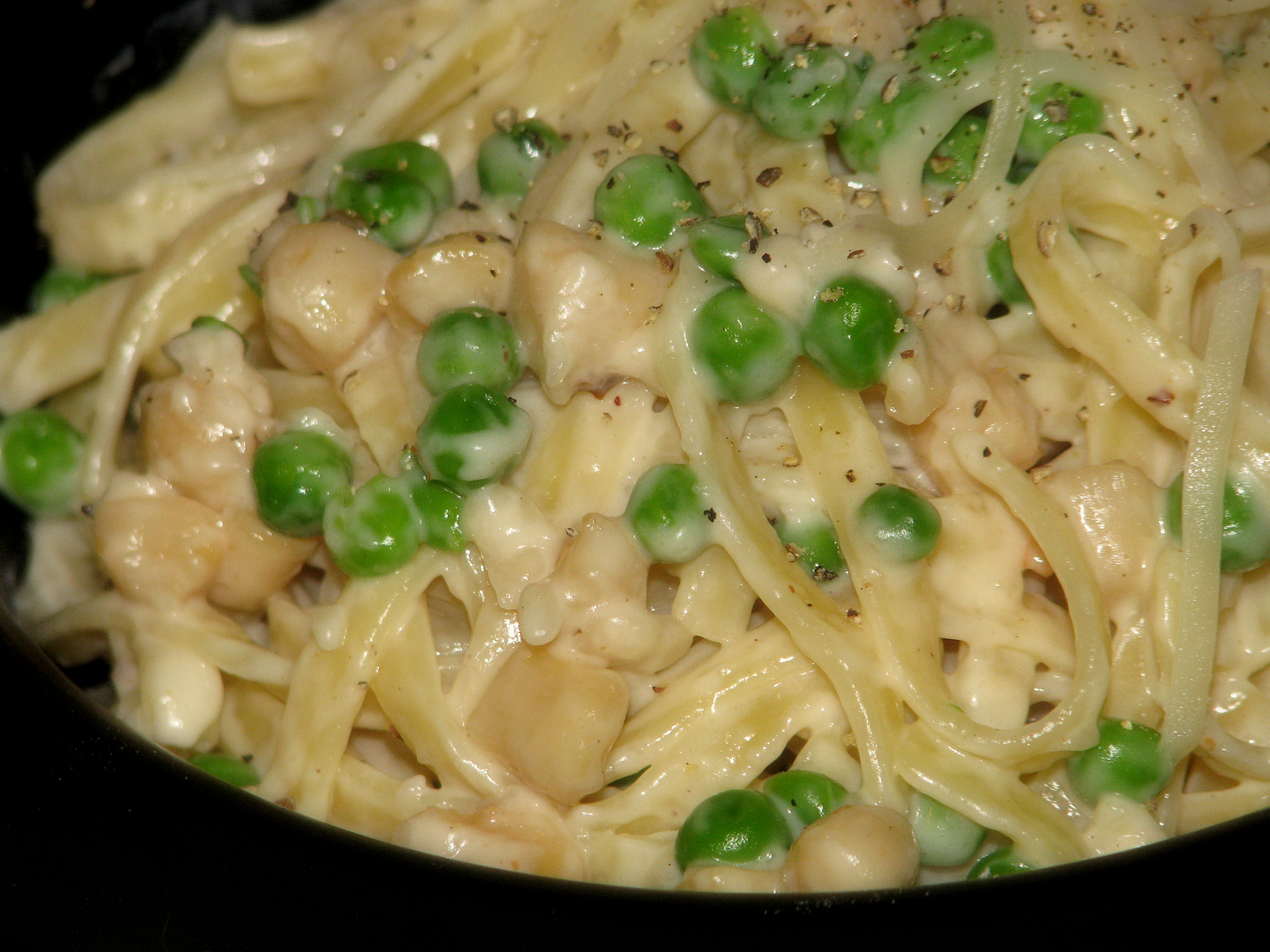 I'm linking this recipe to Eat at Home: Ingredient Spotlight: Milk