If you love bananas and banana desserts as much as I do, you're going to go crazy over all of these amazing banana recipes! I've got 20 Banana Recipes that you'll go Bananas over on the blog today!
So why banana recipes?
Out of all the foods in the world, why a round up of 20 banana recipes on the blog today? Well, there is a simple explanation for that! haha
You see, I'm 21 weeks with our baby bear and according to my little pregnancy app on my phone, our baby is the size of a banana. A banana! I feel like it was just the other day when I was surprising Thomas with the news that we were going to be parents. Now we're half half through this pregnancy!
Eeekkk I'm so excited! So that's why we're all about bananas on the blog today! Bananas to celebrate Baby Barrett being the size of a banana. haha
Just click the link or photo for the recipe!
Homemade Southern Banana Pudding from BigBearsWife
Bakery-Style Double Chocolate Banana Muffins from Peas and Crayons
Banana Split Pancakes from Peas and Crayons
Bananas Fosters French Toast Casserole from Certified Pastry Aficionado
Banana Chocolate Chip Fluffernutter French Toast Casserole from Melanie Makes
Coconut Rum Lime Glazed Banana Bread from Nutmeg Nanny
Easy Grilled Banana Dessert Bar Idea from Homecooking Memories
Bourbon Banana Butter from The View of Great Island
Better than Starbucks Banana Walnut Bread from The View of Great Island
Banana Creme Pie from Mom Petit Four
Ricotta Chocolate Banana Toast from Happy Foods
Banoffee Pie from Rock Recipes
Brown Sugar Bananas from Daily Appetite
Banana Split Grilled Dessert Nachos from Two Healthy Kitchens
Mini Banana Pudding Cheesecakes from Life, Love and Sugar
Hummingbird Cake Fruit Salad from Poet in the Pantry
Banana Poke from from Amanda's Cookin'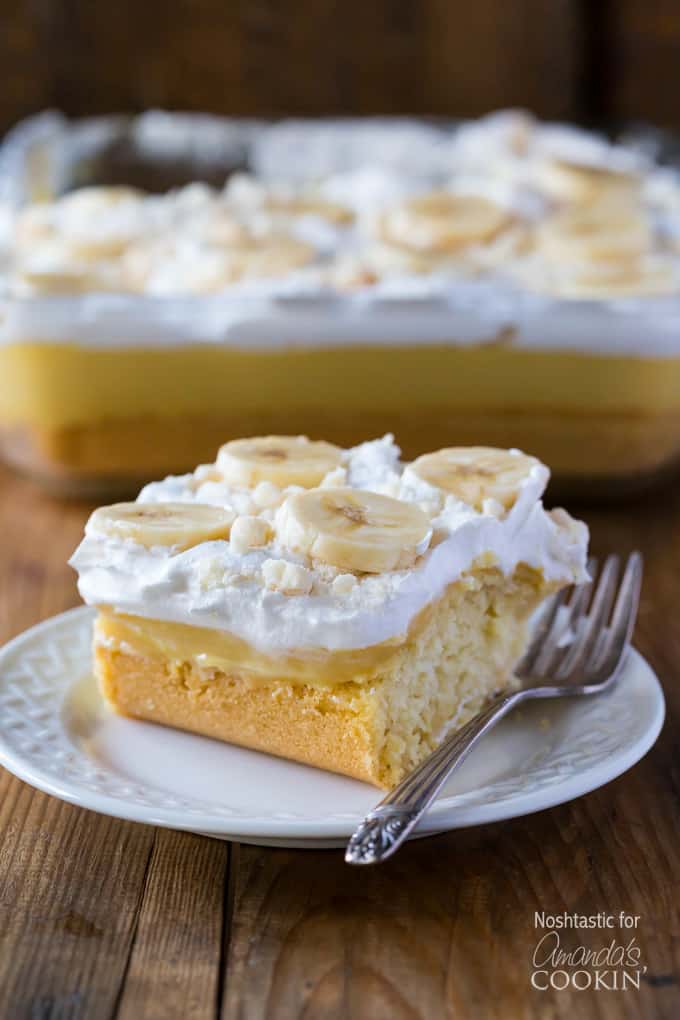 Banana Bread Maple Cinnamon Rolls from Sweet Recipeas
Cookie Dough Banana Ice Cream from Food Faith Fitness
Homemade Banana Pudding Ice Cream from BigBearsWife
20 Banana Recipes that you'll go Bananas over
LOVE IT? PIN IT!