Wanting to cut some of the carbs out of your diet but not sure where to start or which recipes to make? I'm glad you're here! I've got 22 Low Carb Dinner Recipes here that you're going to love!
Low Carb Meals are what I've been working towards for the past year. Thomas and I have always been carb LOVERS! Oh my gosh, my husband loves bread slices as a snack haha and I could live off of mac and cheese.
Carbs are just the BEST! Unless they're wreaking havoc on your body. I have friends that can eat carbs all day long and it doesn't bother them at all. Me on the other hand, carbs are not my friend….well not a friend to my body anyways. 🙁
I know we've talked about my issues with PCOS before and how we struggled to get pregnant for years. The year before last, I really started to limit my carbs. I didn't fully go no carb but I cut out a lot of stuff. Months later, we found out that we were expecting our little bundle of joy after years of struggle. Now I'm not saying that low carb is that solved our issue, but I do know that low carb diets help eliminate some of the issues that women face with PCOS. I'm also not at bloated.
So even though our little guy is here now, I'm still working on sticking to low carb (and no carb) recipes for me personally. haha.
I also know a lot of y'all asked for low carb recipes this year, so I wanted to find some for y'all and these are 20 amazing low carb recipes that I think you'll love!
20 Low Carb Dinner Recipes
CLICK THE RECIPE TITLE OR RECIPE PHOTO TO GRAB THE ENTIRE RECIPE!
Cheesy Chicken and Broccoli Stuffed Peppers
Low-Carb Leftover Chicken (or Turkey) Enchiladas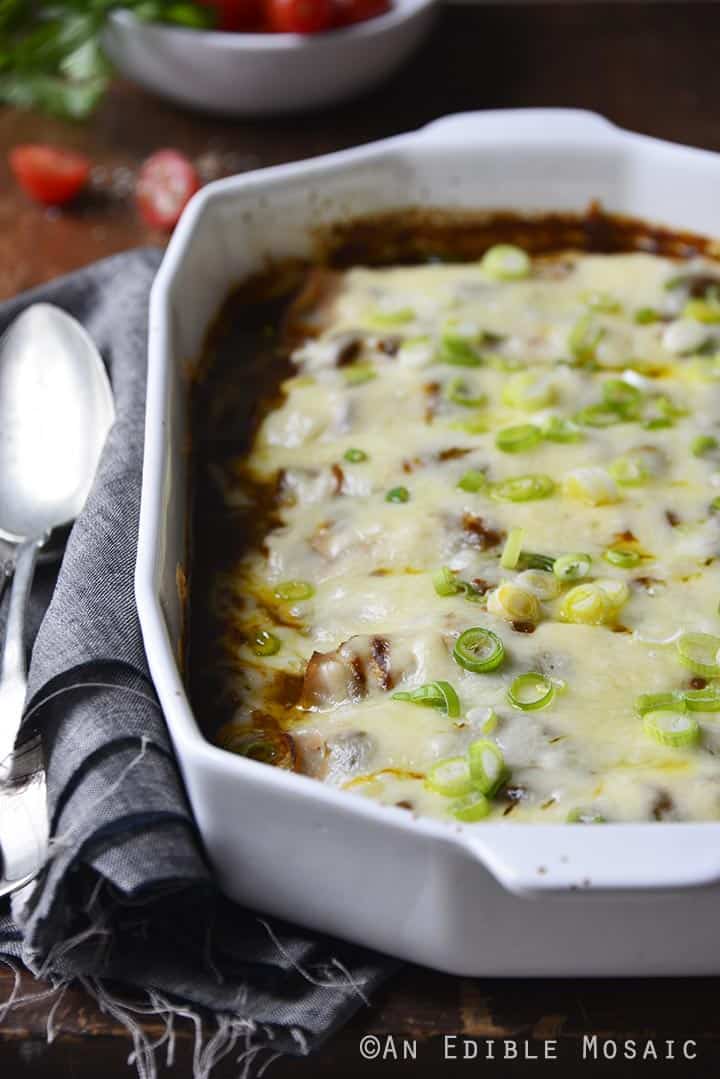 Sheet Pan Salmon with Caramelized Winter Vegetables
Easy Paleo Clam Chowder Recipe in 30 minutes
Healthy Chicken Alfredo Recipe with Spaghetti Squash
Chicken Bacon Ranch Spaghetti Squash Casserole
Low-Carb Pepperoni Pizza Chicken Bake
Whole30 Oven Baked Chicken Wrapped in Bacon
Buffalo Chicken Baked Spaghetti Squash Casserole
Low-Carb Ham and Cauliflower Casserole au Gratin
Sweet and Sour Shrimp Lettuce Wraps
Easy Low Carb Bacon Cheeseburger Casserole
Easy 3-Ingredient Twice-Baked Spaghetti Squash
Zucchini Pasta with Lemon Garlic Shrimp
20 Low Carb Dinner Recipes
Love it? Pin it!