{
Cheesy Tomato Basil Dog Treats
}
My dogs are spoiled. There is no chance in the world that I can deny it.
I normally can not resist their pitiful looks for a treat. Sadly though, they can not eat everything that I do, because "people food" isn't the best for little pup tummies.
So when I started my board on Pinterest for Jasper, Bella and Chloe I mainly started pinning dog treat recipes.
I'm still on the hunt for more treat recipes as well, but this is #1 on Jasper's treat list so far.
Jasper Fell in love with these. Bella and Chloe liked them, but not as much as Jasper did haha.
I made a double batch and gave some away to my mom and dad's dog and brother's dog.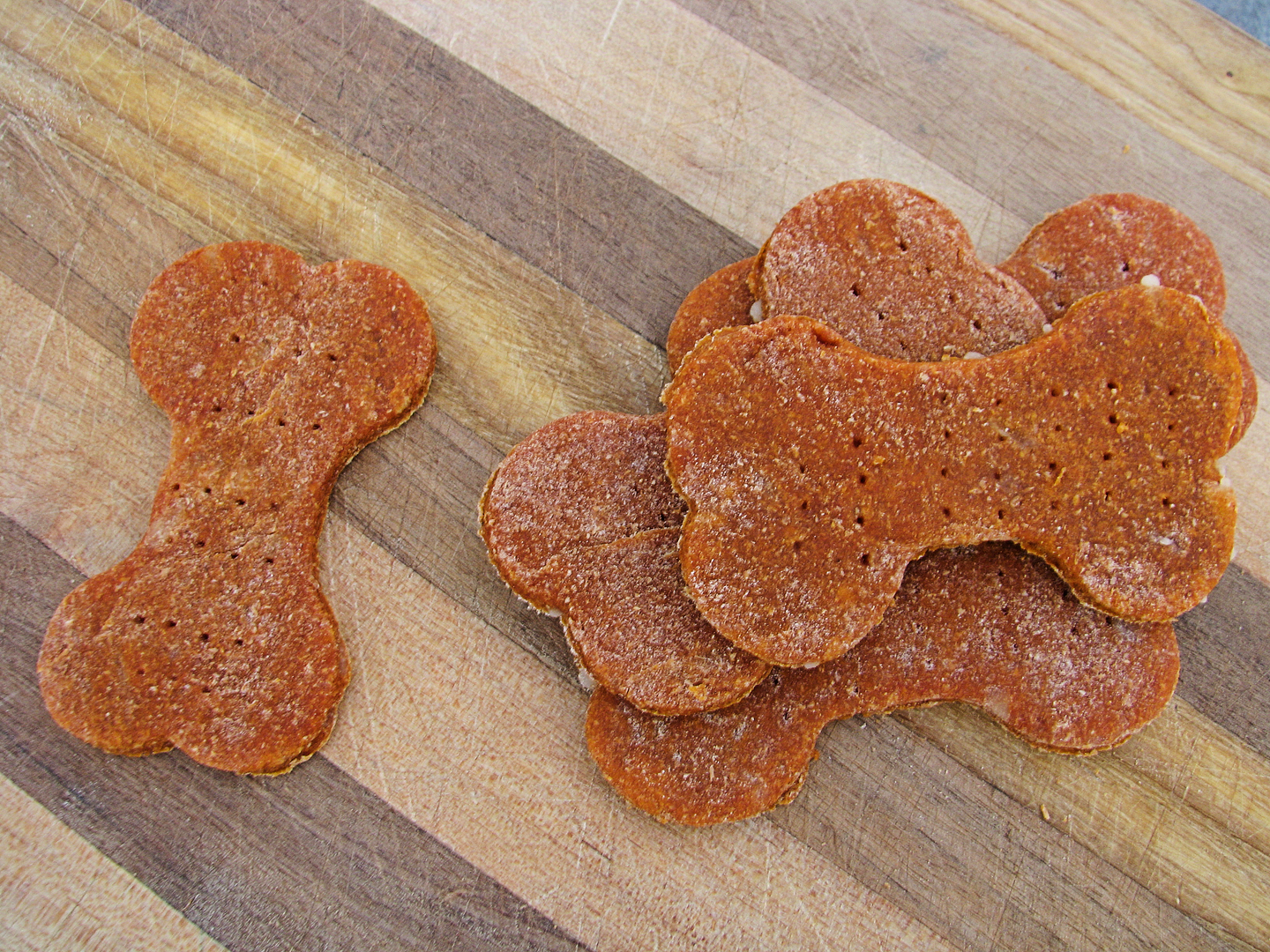 Makes about 6 dozen (all depends on what size you make them)
What you need:
2 cups Whole Wheat Flour
1/3 cup Milk
1 Egg
5 tablespoons Butter
1 can Tomato Paste (6 ounces)
1/2 cup shredded Mozzarella Cheese
2 teaspoon dried Basil
1 teaspoon dried Parsley
What to do:
Preheat oven to 350F.
In the bowl of a mixer, mix everything together. Once everything is mixed well. Scoop the dough out onto a work surface dusted with a little extra whole wheat flour.
Knead dough into ball. Add a little extra whole wheat flour while you work, if the dough gets to sticky.
Roll the dough out to about 1/4 inch thickness and cut out shapes with a cookie cutter.
I used a bone shaped cookie cutter for the pups 🙂
Use a fork poke holes in the tops of the biscuits.

Place on a cookie sheet and bake for 10 minutes.
Cool on a wire rack.
Keep these in the fridge (you don't want them to go bad and mold)