This post and photos may contain Amazon or other affiliate links. As an Amazon Associate I earn from qualifying purchases. If you purchase something through any link, I may receive a small commission at no extra charge to you. All opinions are my own.
I love finding new recipes. Through Pinterest, Blogs, Facebook, Google, which ever, I love finding new recipes.
I also like to make said recipes and make hubby my taste tester 😉
He doesn't mind………..well most of the time he doesn't mind.
So while I was browsing through some of my favorite blogs, I found this awesome bread recipe over on Katrina's Blog, In Katrina's Kitchen.
It's kind of like cake, kind of like bread, and it's wonderful.
Sorta like the texture of angel food cake.
We just ate our bread plain, but I bet it would be perfect something like coolwhip.
Hubby loved it, and as we all know he is the bread monster.
Katrina used cake batter ice cream for her ice cream cake. I couldn't find any cake batter ice cream, So I opted for the Cookie Dough.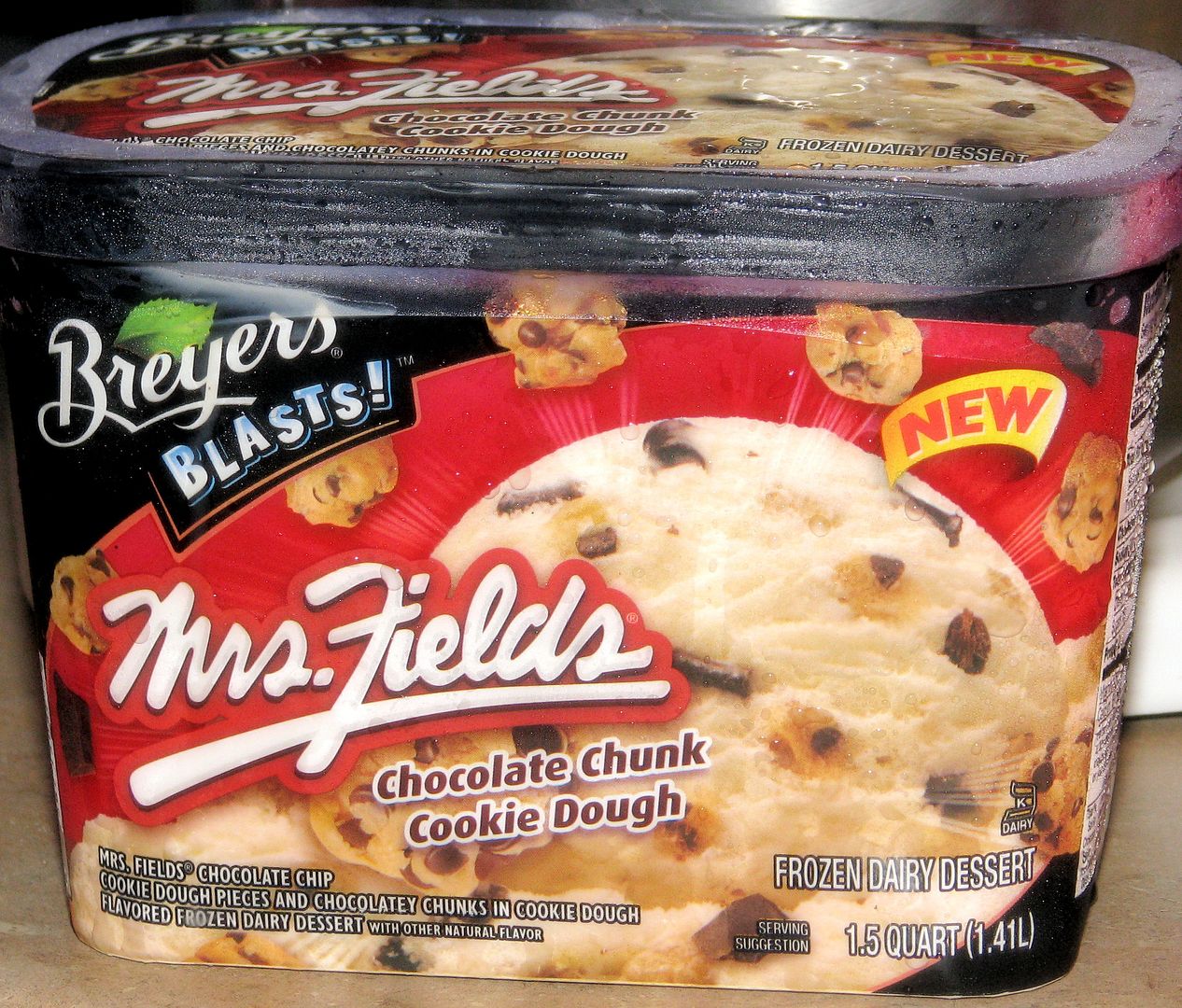 I highly recommend that you do bake this in a bundt pan. I tried it twice in loaf pans because I didn't have a bundt pan (I ended up getting moms'), but it did not do well at all in the loaf pans.
The people at Taste of Home Magazine did theirs in a loaf pan, but It just would not work for me.
So invest in a bundt pan! 😉
And just think of all of the different flavors you could make with this!!
Cookie Dough Ice Cream Bread
What you need:
1.5 quart tub of ice cream (I used Mrs. Fields Cookie dough ice cream)
3 cups of self-rising flour
What to do:
Preheat the oven to 350 F.
Take the ice cream out of the freeze and set it on the counter, so that it softens a but at room temperature. Should take about 15 minutes.
Combine ice cream and the flour in the bowl of your mixer. Mix them until the flour is incorporated.
Grease the bundt pan.
Scoop the batter into the bundt pan, making sure it's even all the way around.
Bake for 35 – 40 minutes. until done.
Check doneness with a toothpick. If you stick the toothpick into the bread and it comes out clean, it's ready.
Invert the bread onto a plate and let it cool.
*Katrina says that most any ice cream can be used but to try to stay away from "Light" Ice Cream