{ Honey BBQ Chicken Sandwiches }
#kingshawaiian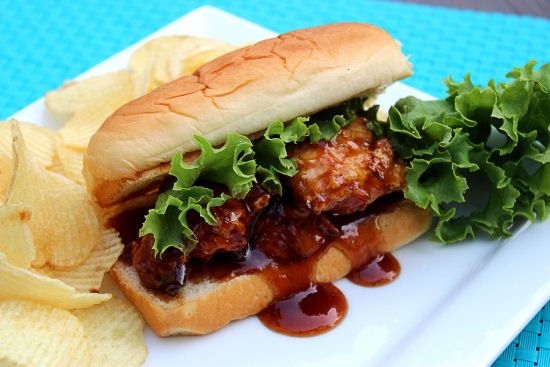 Is it wrong that I use Holidays and Events to make awesome food? If the answer to that question is "Yes", please don't answer 😉 It's not my fault. When I think of a party or event, the first thing that comes to mind is the menu. It's not even eating the food that makes me want to think about the menu, it's making it. Coming up with ideas and finding recipes that my family loves.
Down here in the south the weather is starting to get cooler and Fall is in the air…. which also mean Football is everywhere.
When I was in middle school I was a football cheerleader for one of our city's little league football teams. When I was in high school I was in the color-guard and had to attend every home football game.
When I was in college I was a cheerleader for the schools football team.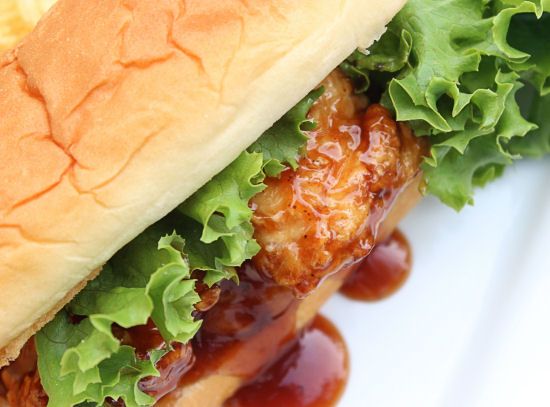 I'm "footballed" out. But my hubby still likes it. He's not an extreme football fan, but he does enjoy a game every now and then. And on some weekends, we've even gone to the local high school to watch the football games. Hubby is part of the volunteer fire dept so they have to be on standby at the games.
I have not tailgated much in recent years, but I do remember loving tailgates when I was in college.
Well technically we had tents on the hill beside the football field, not in a parking lot with an actually "tailgate" but I think it's the same concept. haha. It was a lot of fun to get together with everyone before the game.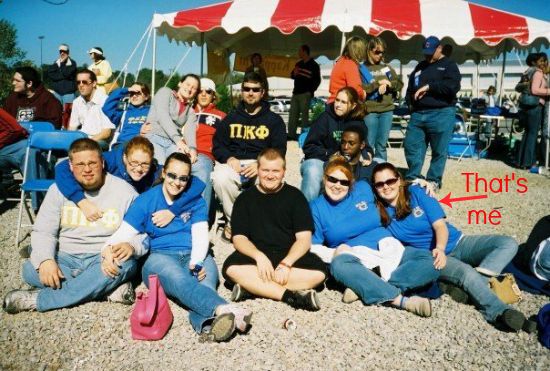 While I may not be to big into the actually game of Football, I am pretty good at the food part. Tailgate food, I can handle that.
These Honey BBQ Chicken Sandwiches that I'm sharing on the blog are served on King's Hawaiian Original Hawaiian Sweet Mini Sub Rolls. Over the past few years, I've really fallen in love with King's Hawaiian breads and these Mini Sub Rolls one of the newest varieties that we've started using at the house.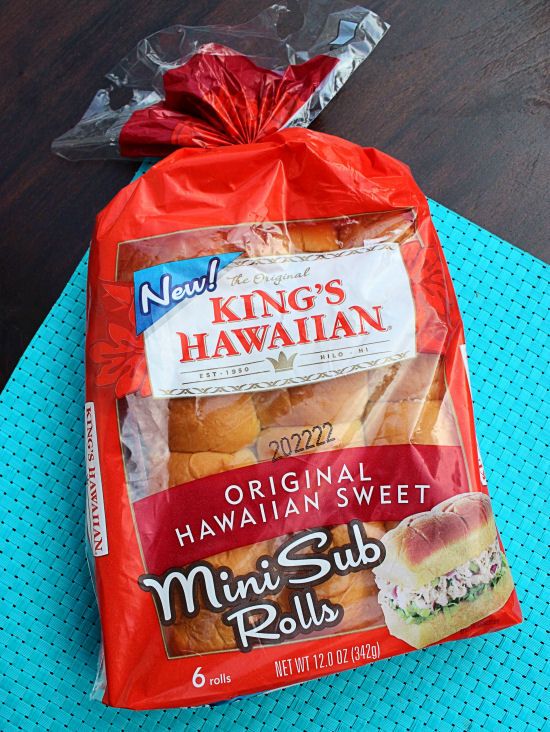 These little Original Hawaiian Sweet Mini Sub Rolls are perfect for sandwiches. Not to big, but not to small.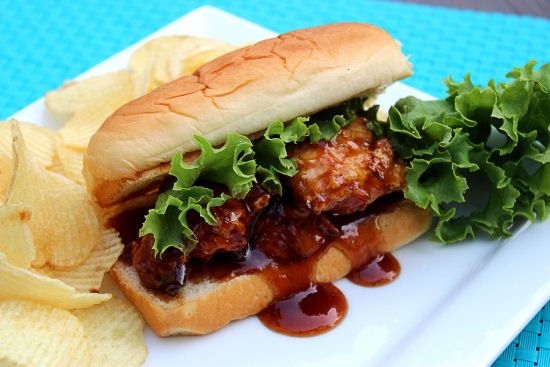 Honey BBQ Chicken Sandwiches
Ingredients
10-12 chicken tenders, boneless-skinless
3 cups flour
1/2 tablespoon garlic powder
1/8 teaspoon salt
1/4 teaspoon pepper
1/2 cup milk
3 eggs
2 cups BBQ sauce
5 tablespoons honey
6 lettuce leaves
Directions
Pre-heat oven to 425F.
With a sharp knife, cut the chicken tenders in half.

In a small bowl whisk together the eggs and milk.
In a large bowl, mix together the flour, garlic powder, salt and pepper.
Place some of the chicken tenders in the egg and milk mixture. Then dip those chicken tenders in the flour mixture until completely coated.
Shake off excess flour.

Place the chicken tenders on a wire rack that has been placed over a baking sheet.
Bake in the oven for 25 minutes.

Remove from the oven and flip each piece of chicken over. Bake for 25 more minutes.

Remove the wings from the oven.

In a medium sauce pan, heat 2 cups of BBQ sauce and 5 tablespoons of honey on medium heat .Stir until hot.

When chicken tenders are done cooking, toss them into a bowl with the BBQ sauce.
Place Honey BBQ chicken bites on the Mini Sub Rolls with the lettuce.
Yield: 6 Honey BBQ Chicken Sandwiches
KING'S HAWAIIAN has an all-star line-up of sandwich products which includes: Mini Sub Rolls, Sandwich Buns, and Hamburger Buns and Hotdog buns.
Whether you are at your kid's game or the stadium, KING'S HAWAIIAN is a great choice for a family tailgate.
What is your family's favorite part of game day? Comment below and be entered for a chance to win $200 to put towards your next game day event.
This is a sponsored conversation written by me on behalf of Kings Hawaiian. The opinions and text are all mine. Official Sweepstakes Rules.