{ Macaroni and Cheese Stuffed Mushrooms }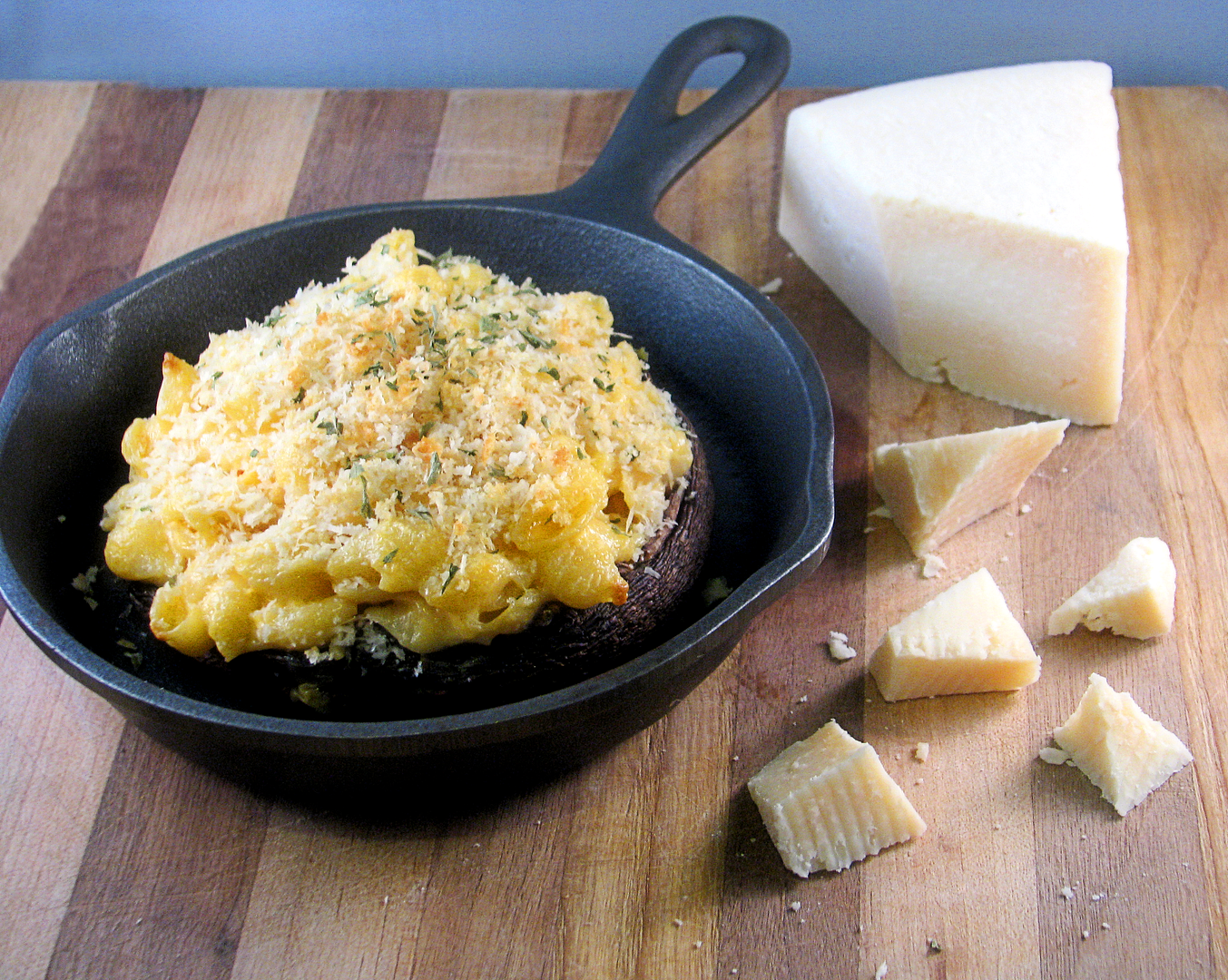 Macaroni and Cheese Portobella Mushroom
THIS WEEK'S CRAVINGS Linky Party #61
The Theme is: Macaroni and Cheese
(Please share with us your favorite Macaroni and Cheese Recipes)
Twitter has become one of my favorite social media outlets. I get to chat with other food bloggers, grab ideas from them, give ideas and just interact with other foodies on a daily bases.
I also love the random topics and conversations that can go from chicken and hot dogs to mushrooms stuffed with macaroni and cheese.
Smaller Macaroni and Cheese Stuffed Mushrooms
The other day I was chatting with, Julia from
Fat Girl Trapped in a Skinny Body
and Lenore from
Insatiable/O
rlndofoodie
and through a series of food comments, started talking adding stuff to pasta. I said I added Peas to my Mac and Cheese. Julia mentioned that she loved to add mixed frozen veggies to noodles and Lenore said she added mushrooms to hers. Well, then Rachel from
Baked by Rachel
saw our twitter conversation and though we were talking about Macaroni and Cheese stuffed into mushroom. So, that turned into… oooo that sounds so good. We need to make that.
Since today's "This Weeks Cravings" was Macaroni and Cheese, I knew I had to try these. They did not disappoint.
So thank you Rachel. 🙂 Thank you for miss-reading and putting the idea of Macaroni and Cheese Stuffed Mushrooms in my head. We loved it.
I made large Macaroni and Cheese Stuffed Portobella Mushrooms and Smaller Macaroni and Cheese Stuffed Mushrooms. I loved the larger Portobella ones, while BigBear favored the smaller ones.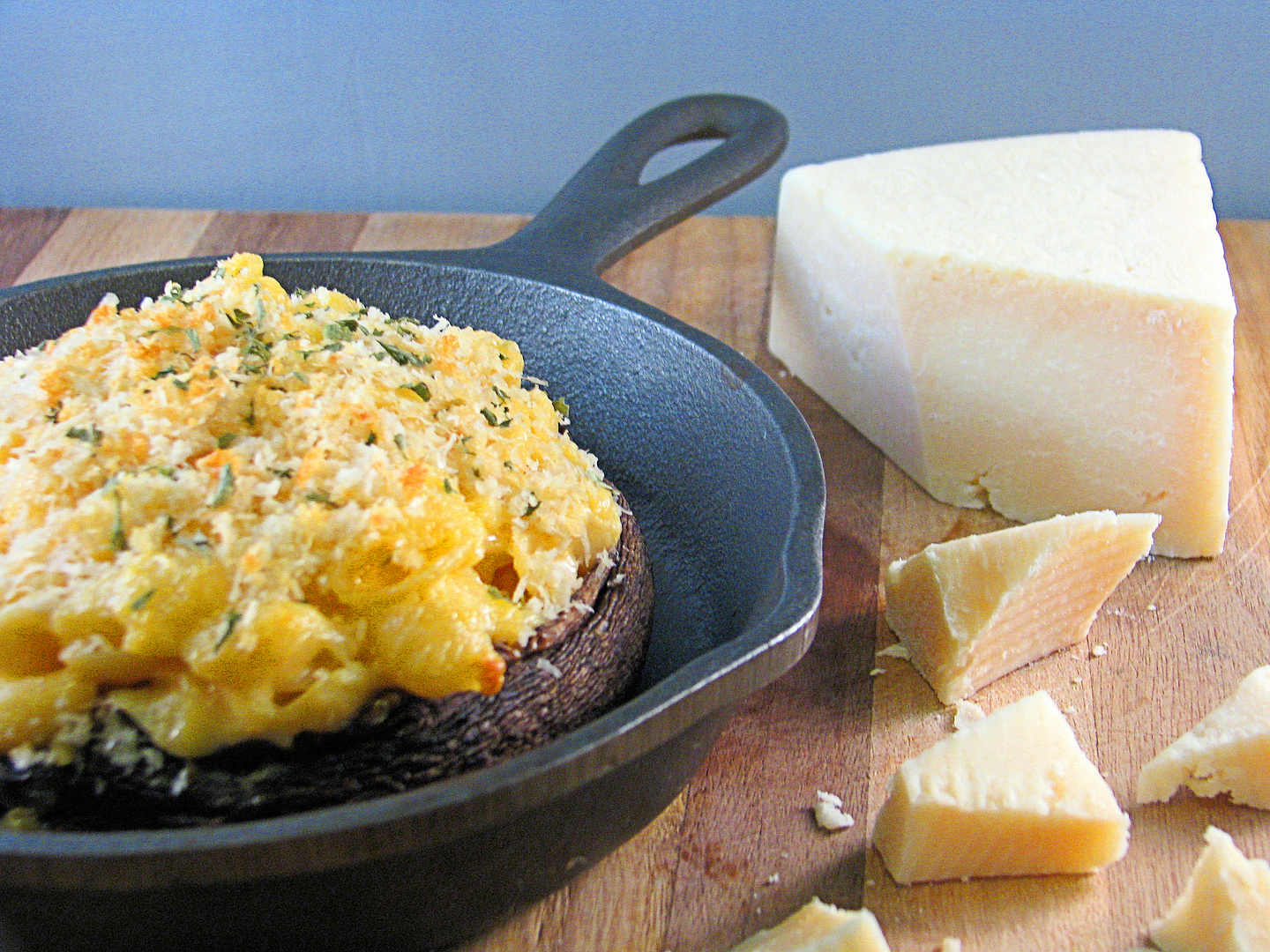 Macaroni and Cheese Stuffed Mushrooms
Makes about 10 Large Stuffed Portobella
(half for a smaller amount or small mushrooms)
What you need:
10 Portobella Mushroom Caps (steams removed)
4 tablespoons butter
8 oz Cream cheese
8 oz 2% Milk Velveeta Cheese
1 box mini shell pasta
4 oz Parmesan cheese, grated
1/2 cup panko bread crumbs
Cooking spray (I used a butter garlic spray)
salt
What to do:
Preheat oven to 350F.
Boil the pasta in lightly salted water for about 12 minutes. Drain.
Return pasta to pot and mix in cream cheese, Velveeta cheese and butter. Stir until melted and mixed well.
Spray a cookie sheet with cooking spray. Spray each mushroom cap lightly with the spray.
Scoop the macaroni and cheese into the mushroom caps.
In a small bowl mix the panko and Parmesan cheese. Sprinkle onto the macaroni and cheese.
Bake at 350F for about 12 minutes. Mushrooms should be dark and tender and the panko should be a bit browned.
Remove from oven and place each mushroom onto a cooling rack to drain for just a few seconds.
(place a paper towel under the cooking rack to catch the mushroom juice)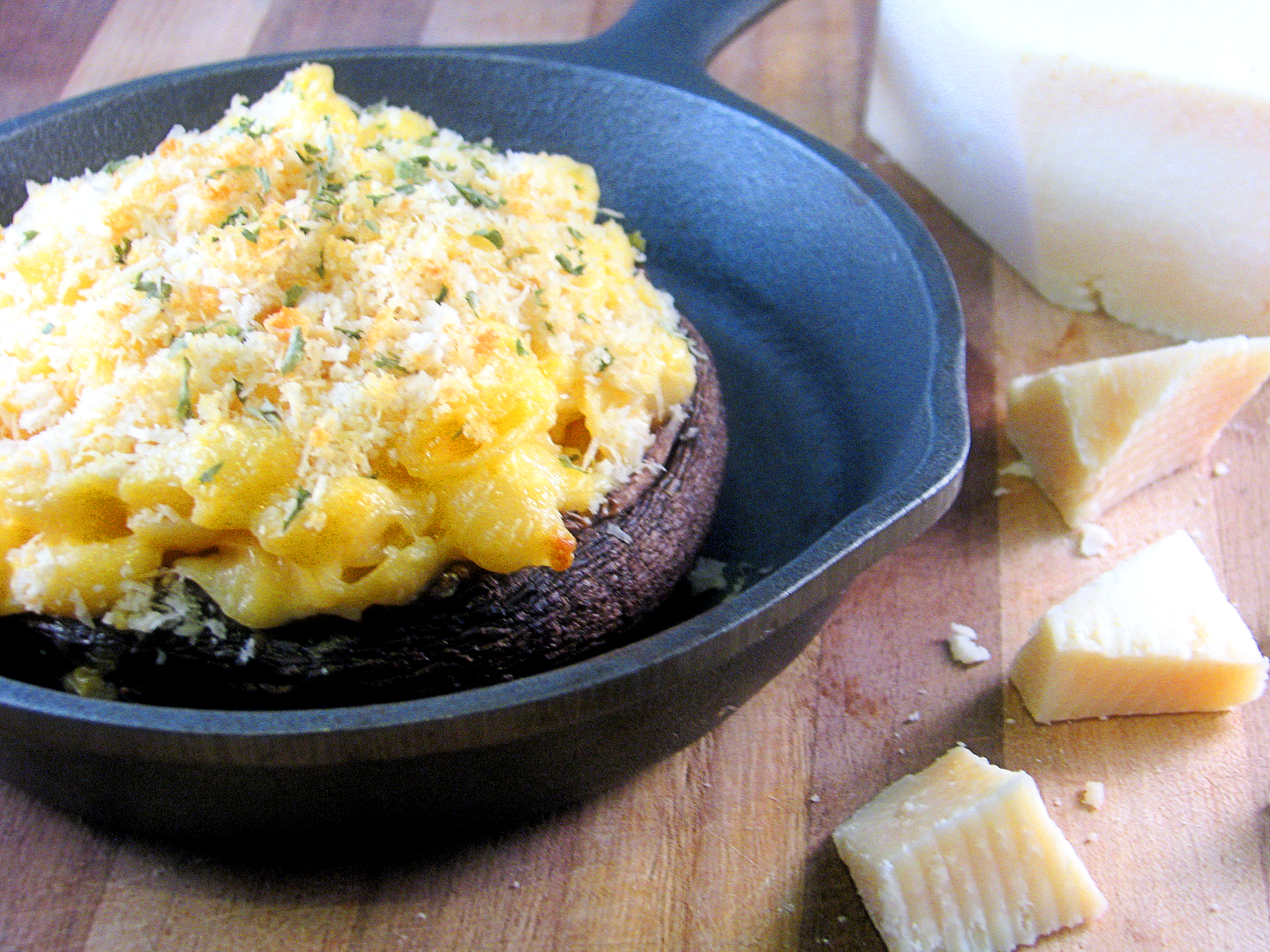 Show us your favorite " Macaroni and Cheese Recipes " 😉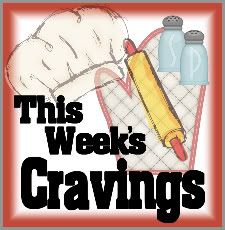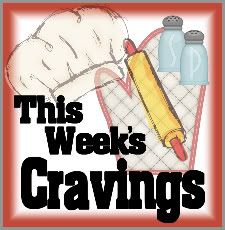 _______________________________________________________________________________

This Week's Cravings Upcoming Linky "THEMES"
January 2nd – Let's Get Healthy… Healthy Meals and Snacks
January 9th – COMFORT FOOD: Soups and Casseroles
Janurary 16th – CHEESE LOVER DAY… YUMMY Cheese recipes
This is a BLOG Party hosted by MOMS CRAZY COOKING , Big Bears Wife , The Daily Dish and Veggie Converter .
If you are a regular link-up we're excited to see what you made this week. If you are new please read and follow the simple rules, so that everyone can enjoy the linky party! If you forget to follow the theme, your post will be deleted. Please don't feel hurt, just come back and link up a recipe that follows the theme. Thanks a million, we look forward to blogging with you!
The LINKY PARTY is opened ALL Week!
PLEASE do not link more then 3 recipes per week.
This week's theme is: Macaroni and Cheese
Please only link recipes with our theme!