Personal Graduation Water Bottles
These water bottles are great! Personal water bottles are becoming very popular for birthday parties, baby showers, wedding showers, weddings and events!
I made the simple ones for
Adams Graduation Party
But You can make them for any occasion, holiday or event!
I just made a quick simple design in word and set the size for the water bottle label as:
Height: 3 inches
Width: 8 inches
Then I Printed them out, cut them out and tapped them around the water bottles I bought.
(I did remove the original water bottle label)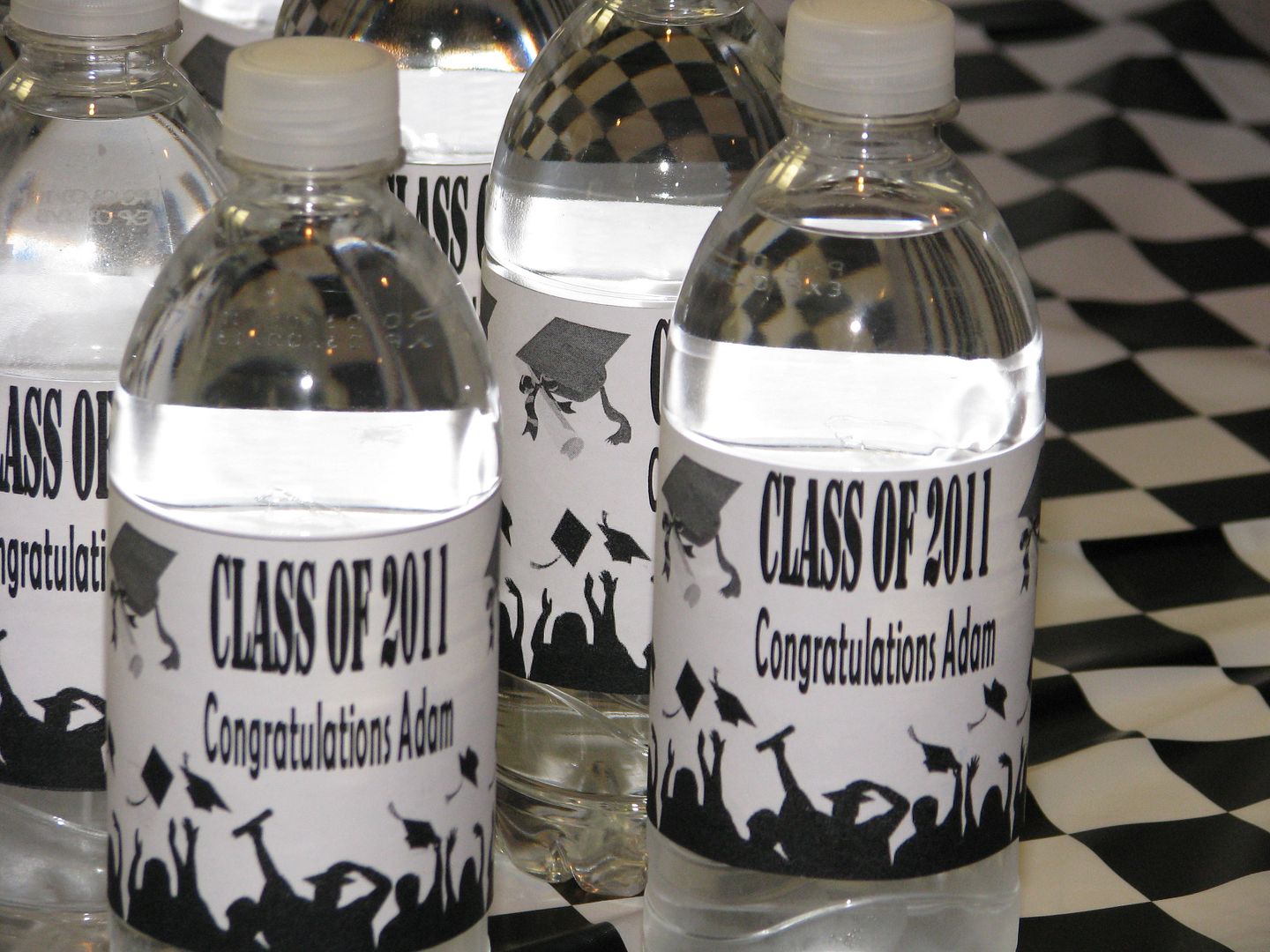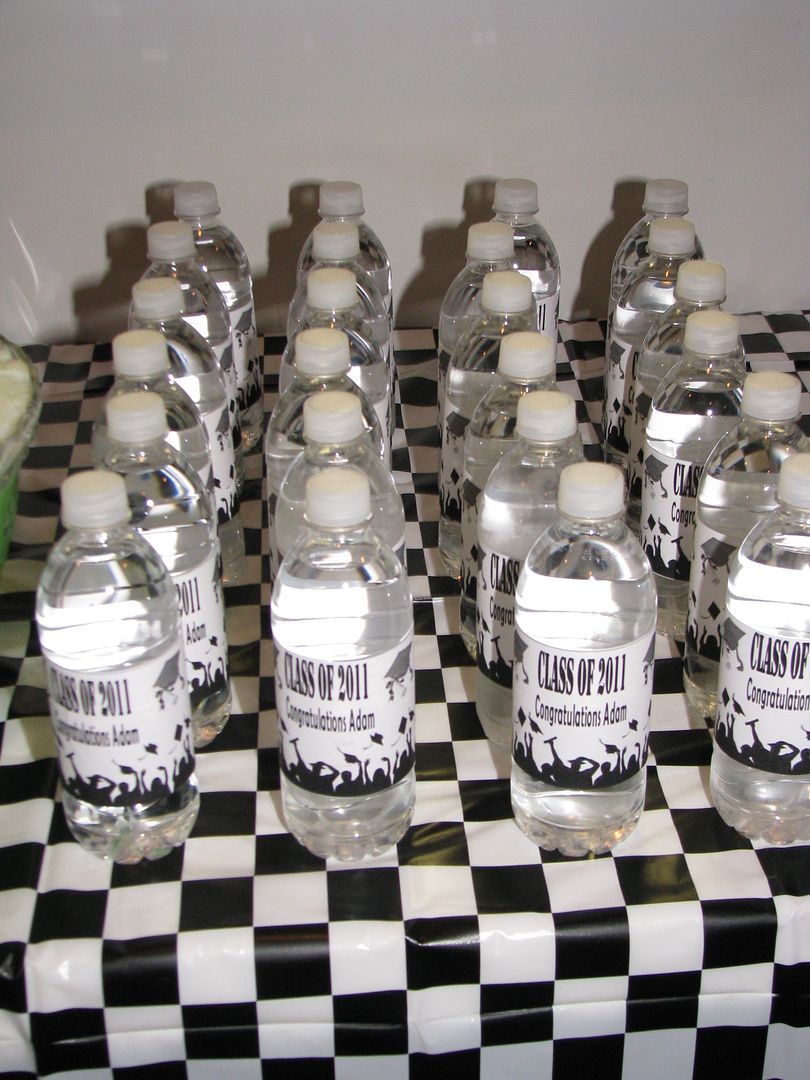 Congratulations to all the 2011 Graduates!
Here are some other Personal Water Bottles I've Done: