{ Quick Conversation Heart Cakes }
THIS WEEK'S CRAVINGS Linky Party #68
(Please share with us your favorite Valentine's Day Treats )


I don't think Valentines Day is really THAT big of a deal. I mean don't get me wrong, if hubby comes home on Valentines Day with diamonds, flowers and chocolates I won't be angry.
But if he comes home with nothing, I won't be angry either. .. mm.. ok.. I take that back… I at least better get a card 😉
I think the gifts and extra stuff lovey dovey stuff is nice. But I would rather him show me that he loves me like that all year… not just one day out of the year.
But since I do love cooking, baking and cute things all around (have you seen all of the cute pink and red stuff out there? Of course you have) …I do have some easy quick valentines day treats for you!
I'm ok with the fact that they are not perfect. I'm no cake decorator.. obviously.. lol, but they serve their purpose 🙂 To tell you that I love you …. or to tell whoever I give these to that I'm thinking of them 🙂
Happy Valentines Day!
Quick Conversation Heart Cakes
Show us your favorite " Valentine's Day Treats or Romantic Dinners for your Loved Ones" 😉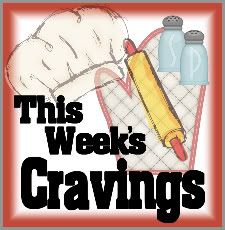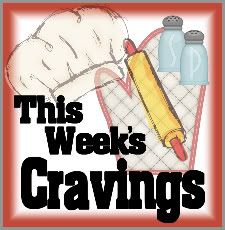 _______________________________________________________________________________

This Week's Cravings Upcoming Linky "THEMES"
If you are a regular link-up we're excited to see what you made this week. If you are new please read and follow the simple rules, so that everyone can enjoy the linky party! If you forget to follow the theme, your post will be deleted. Please don't feel hurt, just come back and link up a recipe that follows the theme. Thanks a million, we look forward to blogging with you!
The LINKY PARTY is opened ALL Week!
PLEASE do not link more then 3 recipes per week.
This week's theme is: Valentine's Day Treats or Romantic Dinners for your Loved Ones
Please only link recipes with our theme!