{ Roasted Mashed Potato Swirls }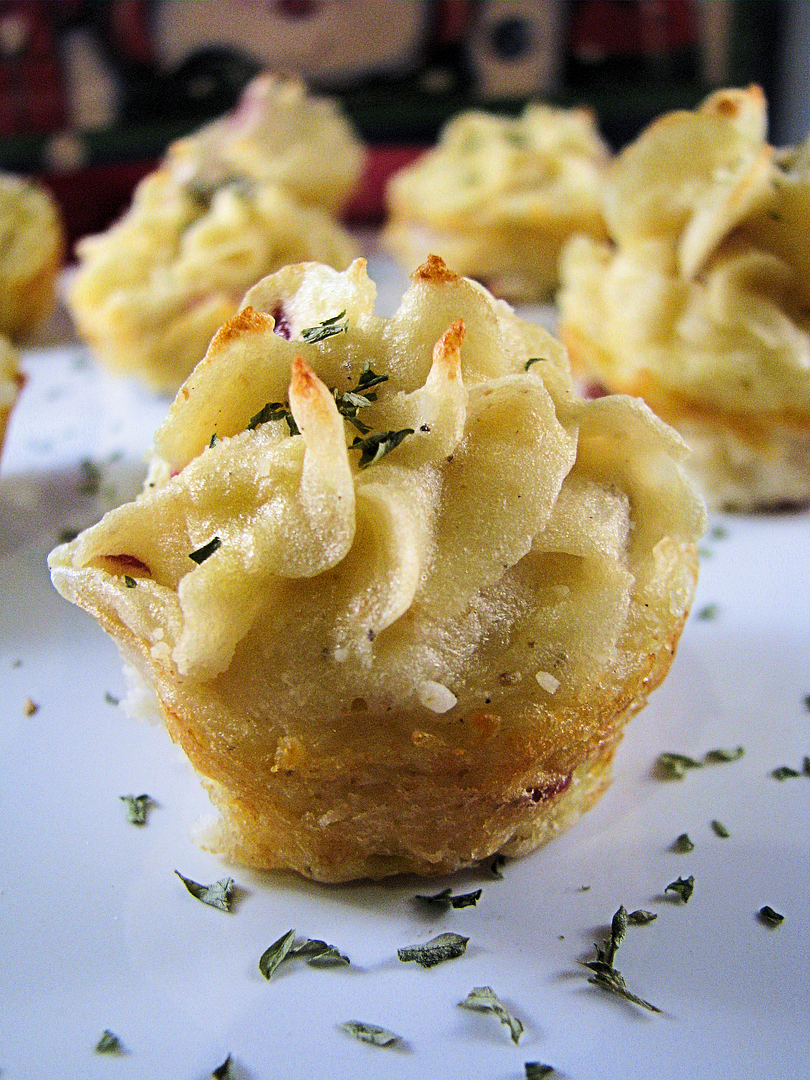 THIS WEEK'S CRAVINGS Linky Party #60
The Theme is: Christmas Dinners and Holiday Food Traditions
(Please share with us your favorite Christmas Dinners and Holiday Food Traditions)
We have less than a week before Christmas is here. Wow… really… I thought I just got done cooking Thanksgiving.
This year we aren't really doing that much for Christmas. It's been a long hard year. We even opted out of having a real tree this year. (we just don't have the space here)
But we did set up my little blue ceramic tree that I made when I was 12.
HAHA
See that adorable Ornament? It's a Wooden German Ornament from Cat over at No Wooden Spoons.
It came in my Christmas card from her this year. I love it so much.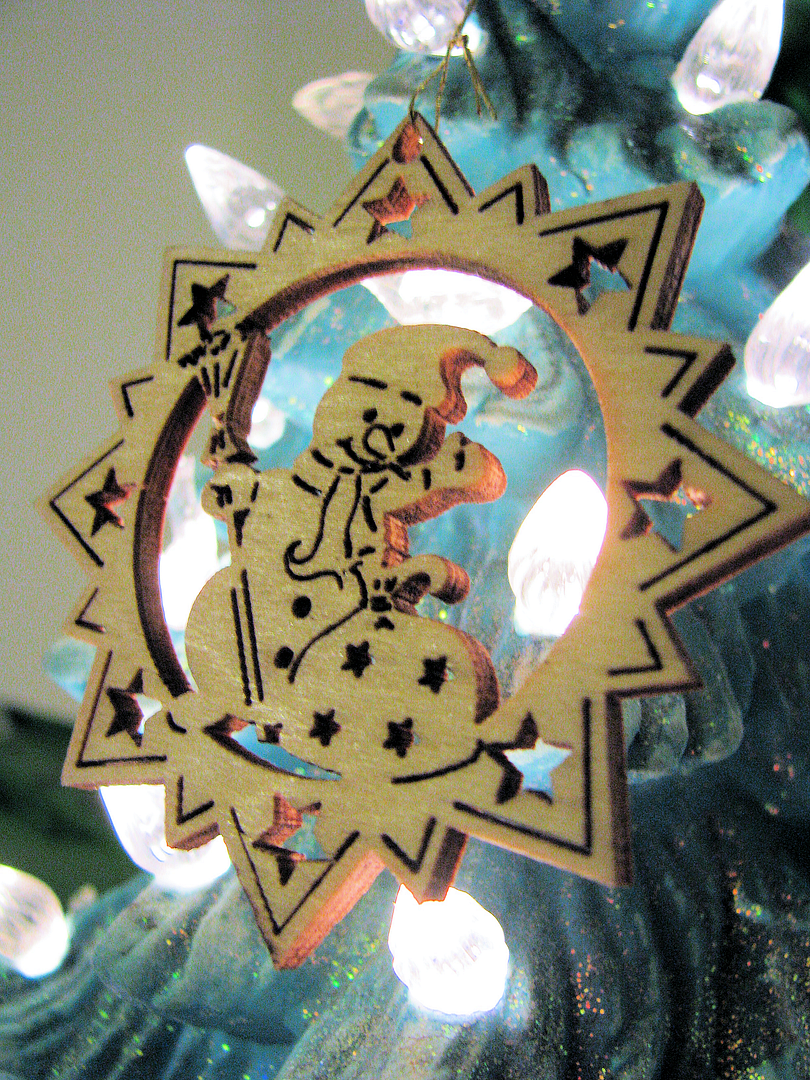 One thing that we will not hold back on though this year is our family Christmas dinner. I've been looking at different ideas for this years Christmas meal. I always like finding new ideas and recipes.
I love traditional foods that can be tweaked into new and different things. Like mashed potatoes. We have to have mashed potatoes at every big holiday meal.
Maybe it's a southern thing? I don't know.
I just know it has to happen. Not to mention, to me I want the sides more than the main dish haha.
Of course you never want to try a new recipe the day of Christmas, so that means I have to do some testing in the weeks beforehand.
So, that's what I did 🙂
These are a mix between my favorite loaded red skin mashed potatoes and The Pioneer Woman's Duchess Potatoes.
Roasted Mashed Potato Swirls
Makes 48 Mini Roasted Mashed Potato Swirls
What you need:
6-8 Medium red skinned potatoes
1 stick Butter
1 cup Milk
1/2 cup grated Parmesan Cheese
Salt and Pepper
8 oz Cream Cheese
1/2 cup Bacon Bits
3 Eggs
2-4 tablespoons of panko bread crumbs

What to do:
Preheat oven to 375F.
Cube the red potatoes. Boil the cubes of red skinned potatoes for about 10 minutes or until tender.
Drain the potatoes and lay them out onto a baking sheet. Sprinkle with salt and pepper.
Roast in the oven for about 15 minutes. The potatoes should be tender but a little crisp on the outside.
Pour the roasted potatoes into a large bowl and mash.
Add butter, milk, grated parmesan cheese, cream cheese, bacon bits.
Mash well and taste. Add pepper and salt if needed.
Add 2 eggs. Stir well.
Scoop the potatoes into a piping bag fitted with a star tip. Spray a mini muffin pan with non-stick cooking spray.
Pipe potato swirls into the mini muffin tin.
In a small bowl, whisk the remaining egg. Sprinkle the panko bread crumbs over the swirls. Drizzle the beaten egg over the swirls and the bread crumbs.
Bake at 375F for 10 minutes until tops start to crisp and brown a bit.
Remove from oven and let cool for a minute or two and then carefully remove from pan.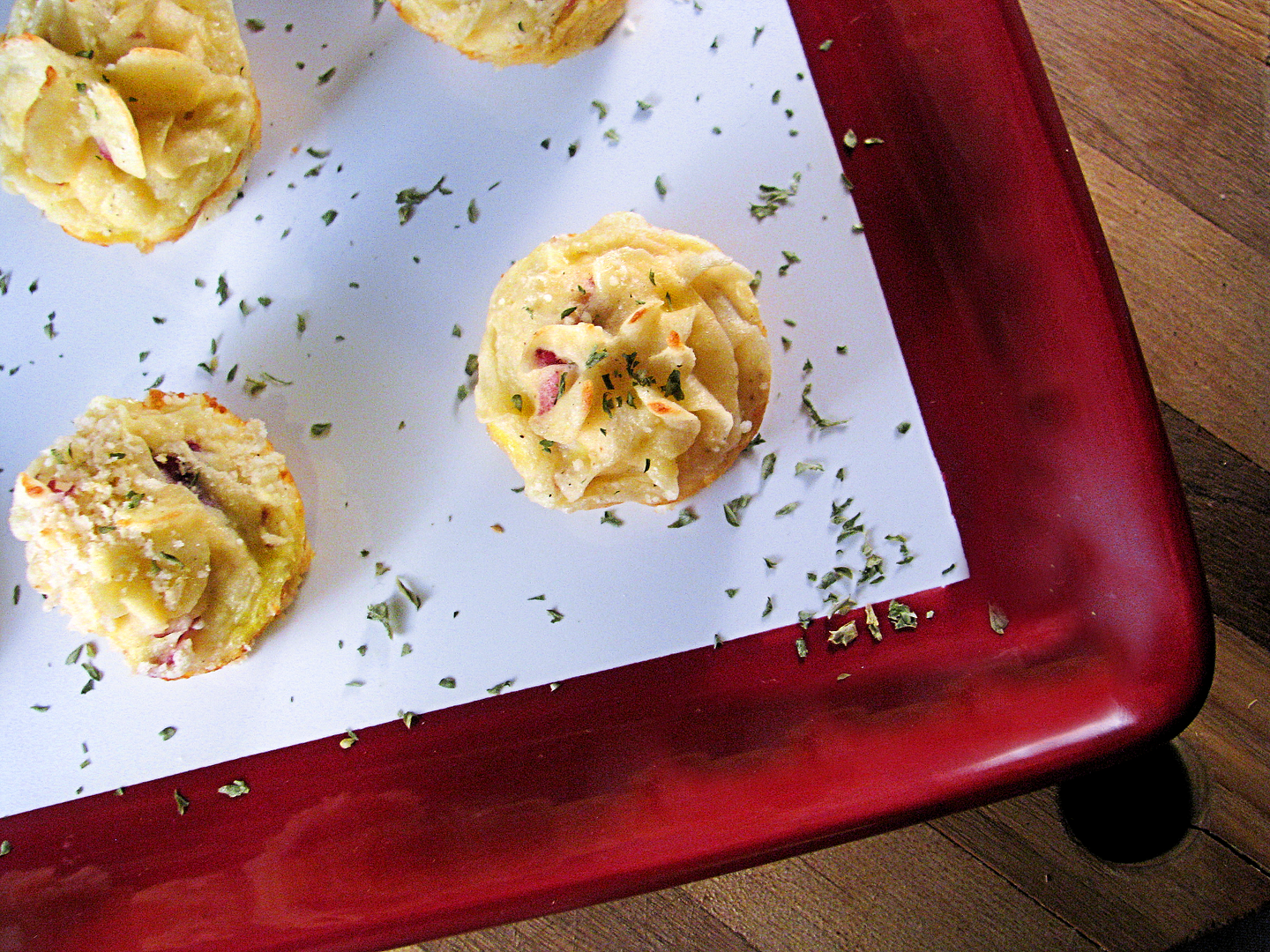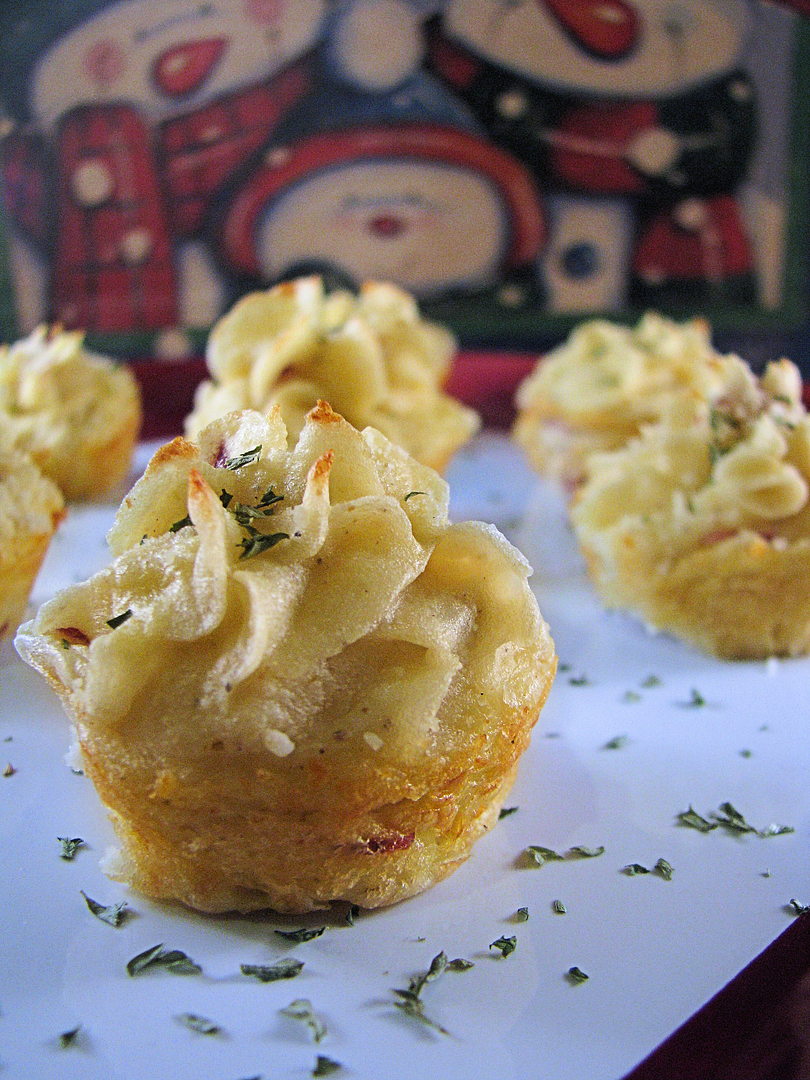 Show us your favorite " Christmas Dinners and Holiday Food Traditions " 😉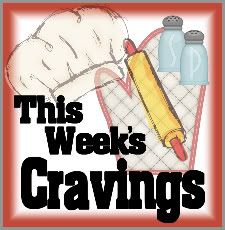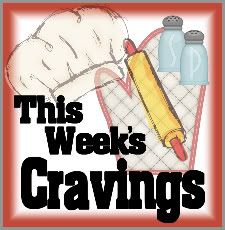 _______________________________________________________________________________

This Week's Cravings Upcoming Linky "THEMES"
December 26th – Macaroni and Cheese
January 2nd – Let's Get Healthy… Healthy Meals & Snacks
January 9th – COMFORT FOOD: Soups & Casseroles
Janurary 16th – CHEESE LOVER DAY… YUMMY Cheese recipes
This is a BLOG Party hosted by From My Tiny Kitchen , MOMS CRAZY COOKING , Big Bears Wife , The Daily Dish and Veggie Converter .
If you are a regular link-up we're excited to see what you made this week. If you are new please read and follow the simple rules, so that everyone can enjoy the linky party! If you forget to follow the theme, your post will be deleted. Please don't feel hurt, just come back and link up a recipe that follows the theme. Thanks a million, we look forward to blogging with you!
The LINKY PARTY is opened ALL Week!
PLEASE do not link more then 3 recipes per week.
This week's theme is: Christmas Dinners and Holiday Food Traditions
Please only link recipes with our theme!