{
Shrimp and Grits
}
( with cheddar cheese grits)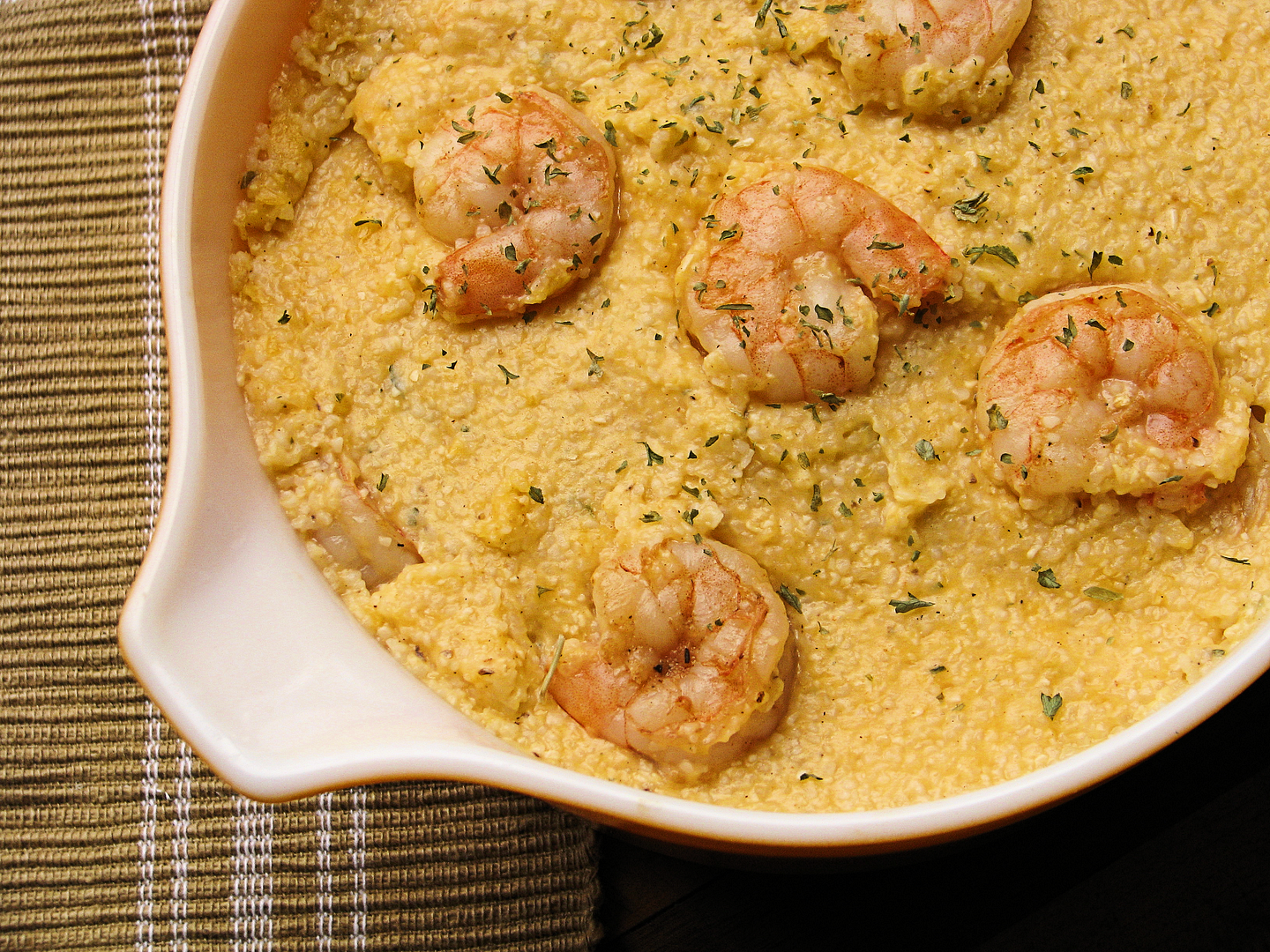 Shrimp and Grits is a Southern staple right? Right? I think it is. I've seen Paula Deen make them so they must be. But to be honest the thought of eating shrimp with grits never even crossed my mind, until a few years ago.
One evening while watching a show about Southern Cooks and Restaurants, I saw a guy making them and while I thought it looked ok, hubby was suddenly in love with the idea of it and wanted them before the show was even over.
I don't remember what channel or what the show was even called, but I remember that there was an older man making Shrimp and Grits for a huge dinner party , I remember that he had his old plantation house decorated for Christmas, that he talked about using all kinds of cheese in his shrimp and grits, and how it was a popular dish with his friends and family. I also remember my husband being glued to the TV as the Shrimp and Grits were being made, he needed them that night, he needed them right away! haha. 🙂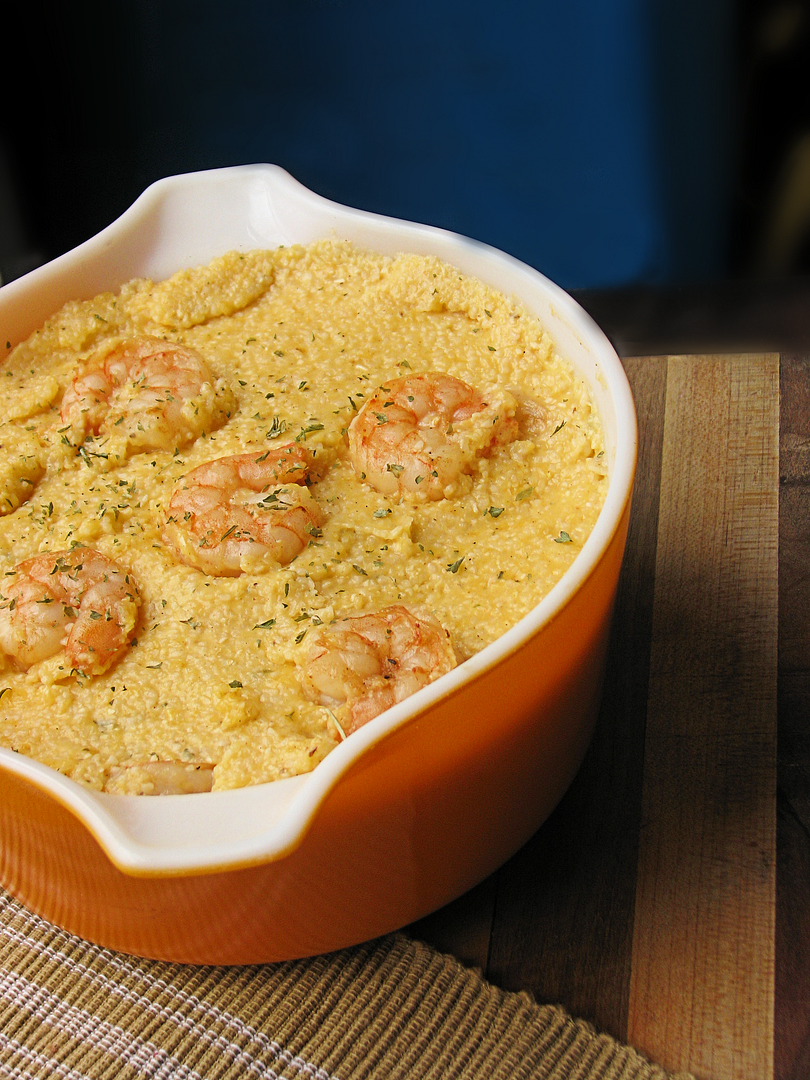 We use to make these with the instant cheddar cheese grits, but they taste so much better when the grits are boiled and then mixed with cheddar cheese.
We like our grits pretty thick, but to make them thinner, just add more water.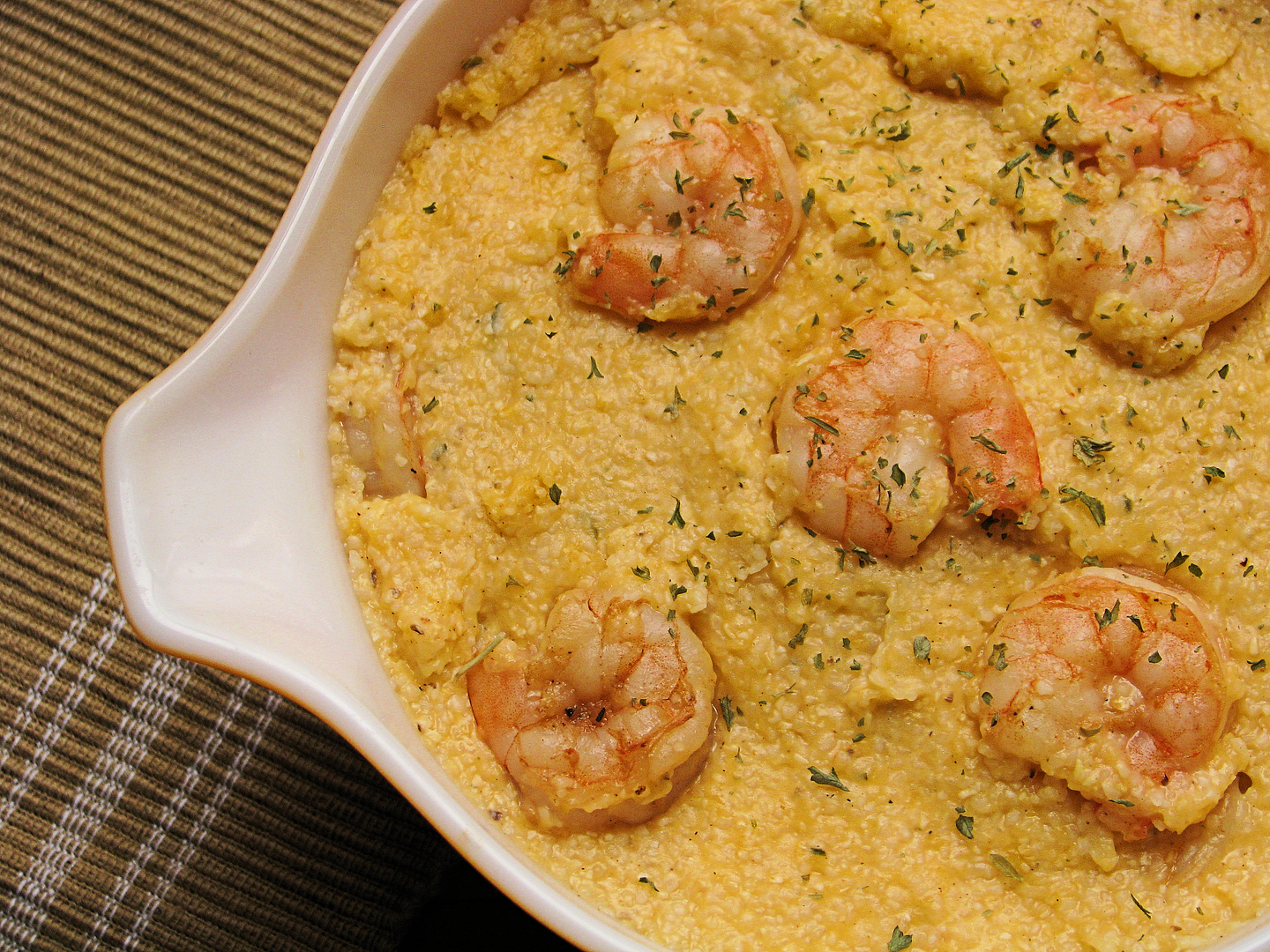 Shrimp and Grits
Makes about 4-6 servings
What you need:
4 1/2 cups of water
1 1/2 cups grits
3 cups shredded cheddar cheese
20 large Jumbo shrimp, un-cooked, thawed, tails removed
2 tablespoons Big Bear's Dry Rub (or you could seasoning salt)
1 tablespoon olive oil
What to do:
In a large pot, bring 4 1/2 cups of water to a boil. Once the water reaches a boil, stir in 1 1/2 cups of grits.
Turn the temperature down to simmer and stir. Let Simmer for 15-20 minutes until water is absorbed.
Stir occasionally.
Add the cheese and stir until melted.
Once the grits are cooked, start on the shrimp.
In a medium skillet, heat olive oil to medium heat. Season shrimp with Seasoning salt, or a
Dry Rub.
Cook Shrimp for just a few minutes until pink and curled a bit. Don't cook them to long or they will be rubbery.
Once shrimp are cooked, stir into cheese grits.