Skinny Smashed Potatoes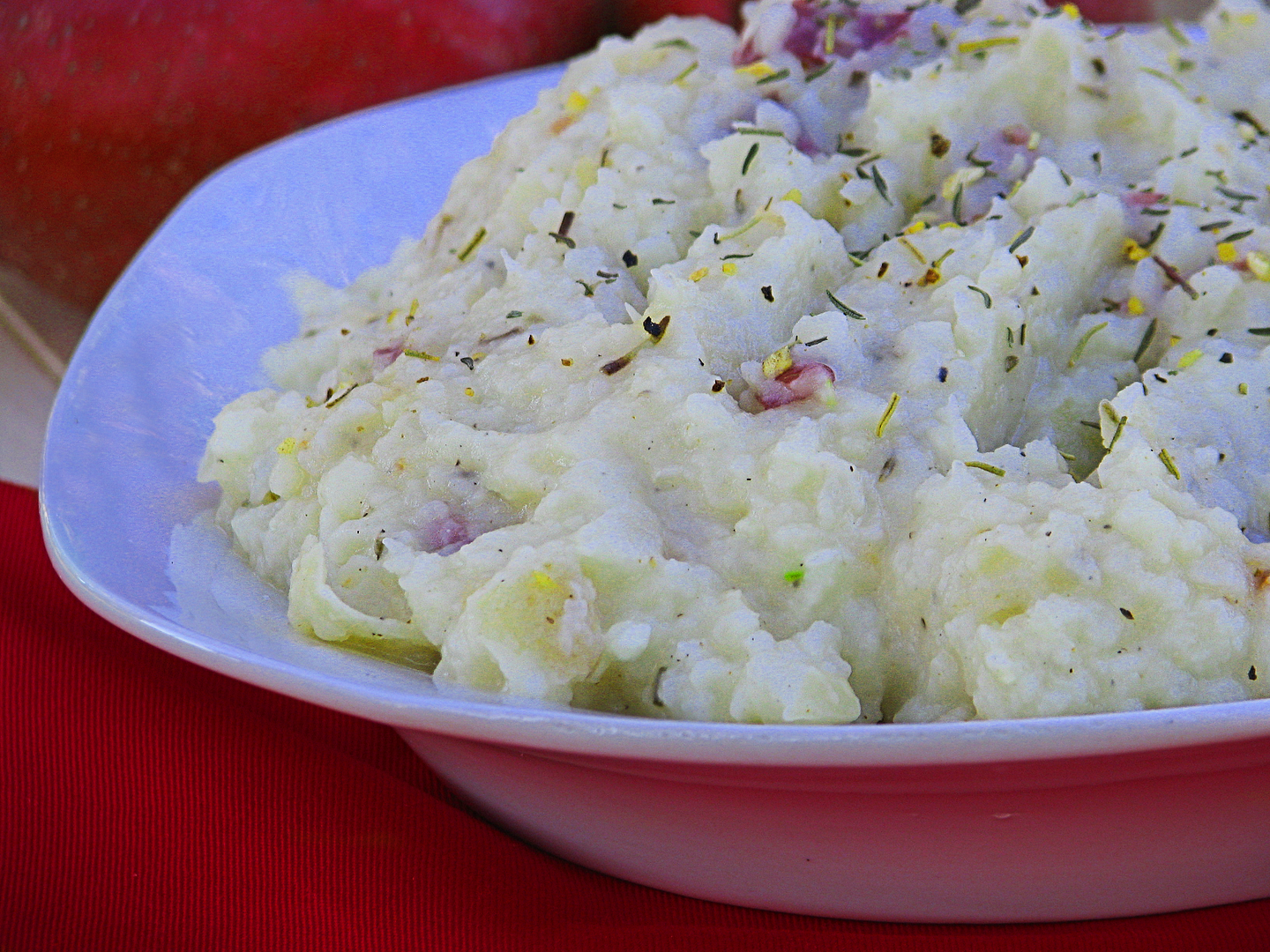 I'm a comfort food kind of girl, southern born and raised. It's what I was raised on, it's a staple here.
Mashed Potatoes, Sweet Potatoes, Chicken Potpies, Chicken and Dumplings, Gravy and Biscuits…. all of those being "stick to your ribs", kinda food.
But eating like that all the time it's that good for you. Now when my grandparents were younger, and working in the fields all day, yea they needed food like that and worked it off during the day. But now, not so much.
As much as I want to eat healthy, I do not want to give up on my love of southern comfort food.
So what's a girl to do? Find ways to make it better for you, but still taste delicious, that's what!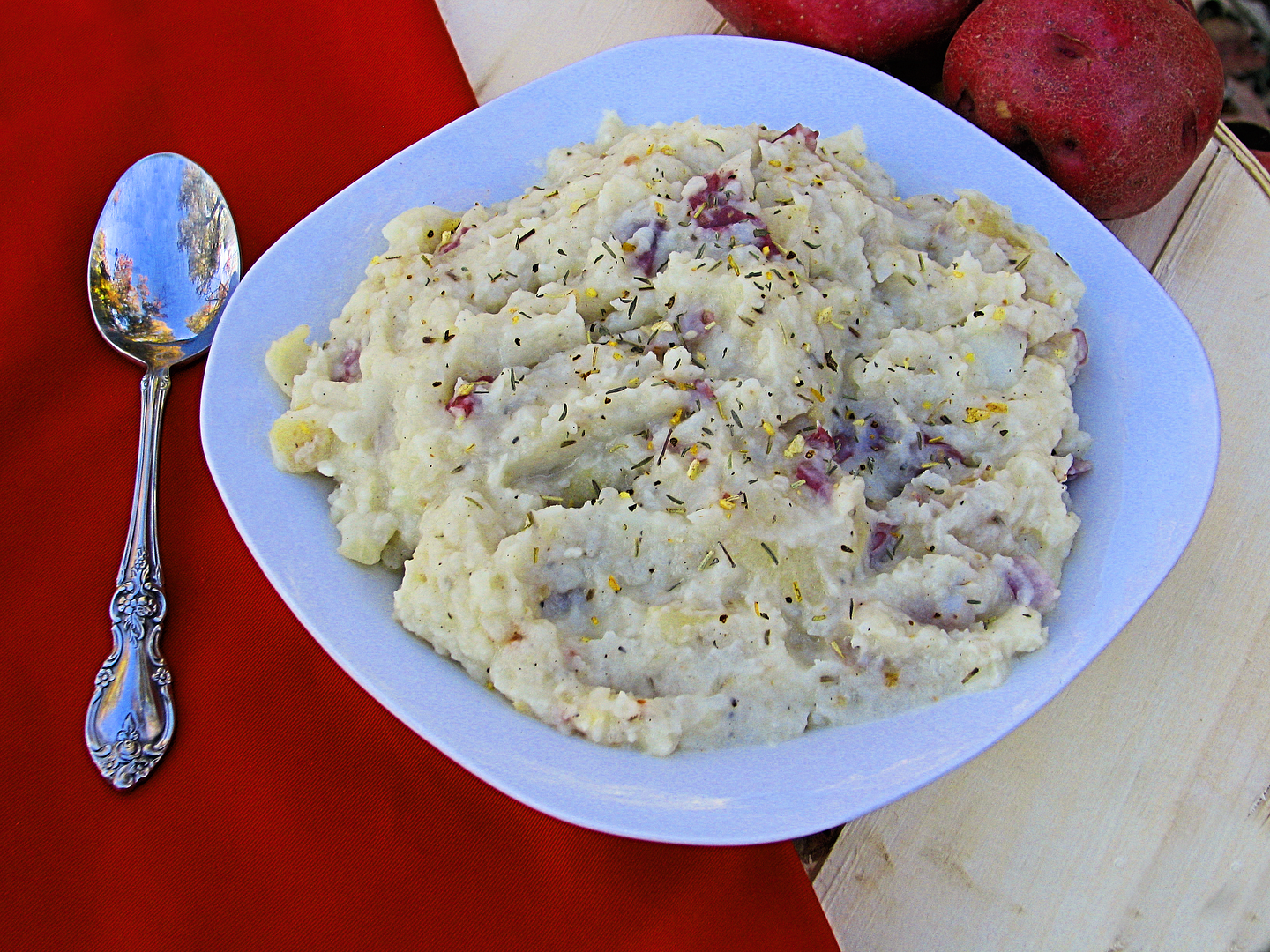 This is my third month in the:
THE CRAZY COOKING CHALLENGE
Presented by:
OUR NOVEMBER MISSION
MASHED POTATOES
So, since I've been on the hunt for healthy versions of my favorite food, I was beyond thrilled to see Kelly's Post over at Eat Your Self Skinny, when she had guest blogger Dara from Generation Y Foodie write about Skinny Mashed Potatoes.
(PS if you're looking for amazing healthy recipes, be sure to check out Kelly's Site and Dara's!
So, is it possible to have Mashed Potatoes that are somewhat good for you? YES!
These delicious Skinny Smashed Potatoes are packed full of Potatoes and Turnips!
Turnips are packed full of vitamin C, fiber,
folic acid, and manganese.
While Potatoes do have vitamin C, vitamin B6, copper, potassium, manganese, and dietary fiber, they are a little high in calories.
1 medium red potato = about 150 calories
1 medium turnip = about 40 calories
So while this recipe still has potatoes in it, the turnips help add volume without adding tons and tons of calories.

Skinny Smashed Potatoes
What you'll need:
4 medium red potatoes
3 medium purple top turnips
4 cloves of garlic
2 teaspoons of onion powder
2 tablespoons of dried rosemary (I used a rosemary garlic blend I have)
1 cup 2% Milk
2 tablespoons grated Parmesan cheese
2 tablespoons Olive Oil
Pinch of Salt and Pepper (add more to taste)
What to do:
Wash and dry the Potatoes and Turnips, Dice the potatoes and turnips into 2 inch cubes. ( I leave the skins on them when I make this).
In a large stock pot, add the diced potatoes and turnips. Cover with with water and bring to a boil. Boil for about 15-20 minutes until potatoes and turnips are tender.
Once cooked, drain the potatoes and turnips, return them to the pot and set them aside.
Mince the garlic or use a garlic press.
In a skillet cook the garlic in the olive oil until fragrant and browned . Add the cooked garlic to the potatoes and turnips. Using a potato masher, mash the potatoes and turnips. I like mine a little chunky so I don't mash them to much.
Add in the rosemary, onion powder, cheese, and milk. Mash a little more or stir to mix everything well. Add salt and pepper to taste.
Now, they may not be exactly like loaded mashed potatoes, with bacon, cheese and tons of butter, but when you're in the mood for mashed potatoes without hitting tons of calories, these are a great choice!
This makes about 6 servings.
For each serving this should be about:
(according to Calorie Counter)
Calories 193
Total Fat 6.2g
Saturated Fat 1.6g
Cholesterol 5mg
Sodium 93mg
Total Carbohydrates 30.5g
Dietary Fiber 4.1g
Sugars 6.1