Need a fresh dessert for your next cookout? This Strawberry and Blueberry Trifle is the answer! Layers of strawberries, blueberries, cake and whipped cream.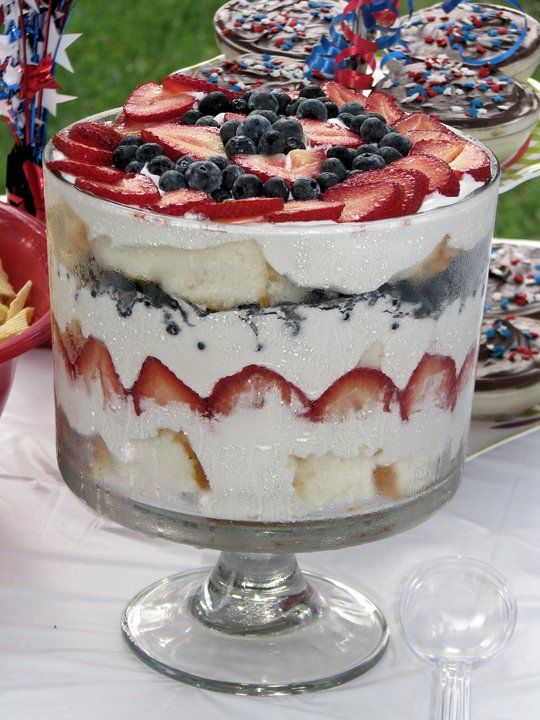 This is the first year/first cookout where I didn't go crazy on the southern comfort food menu! Shocking…believe me I know this. I opted for lots of fruit instead.
I still made one chocolaty dessert (the eclairs), but all the others were mainly fruit based, like this Strawberry & Blueberry Trifle and the Fruit Kabobs.
Ooo and totally off the subject of fruit…did you know that most places around here only sell bamboo made sparklers, which are horrible. Shaking them once pretty much puts out the fire. We were lucky enough to just stumble across some of the metal ones at the store. That was just a little "FYI". haha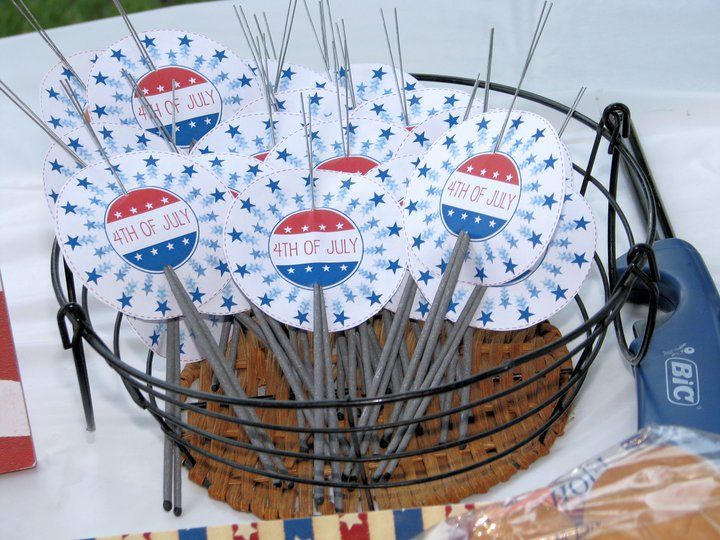 Strawberry and Blueberry Trifle
2 Cartons of fresh strawberries
1 Carton fresh blueberries
1 loaf angel food cake
1 tub of frozen whipped topping,completely thawed
Trifle bowl or tall round glass bowl
What to do:
Carefully rinse and set aside a few strawberries and blueberries for decoration on top of trifle.
Rinse remaining strawberries, remove stem and leaves and slice the berries.
Rinse and drain blueberries; set aside in small bowl.
On a cutting board, slice angel food cake into chunks.
Trifle assembly – Begin first layer by placing some of cake cubes in bottom of bowl.
Spoon some whipped topping onto this layer.
Spoon some of the of sliced strawberries on top of cake cubes, placing some slices flat against the bowl's side for appearance.
Place more Cake ontop.
Spoon some whipped topping onto this layer.
Place some of the blueberries next, again placing a few against the side of bowl.
Spoon some whipped topping onto this layer, Repeat these layers until the Trifle is full.
Decorate the top with strawberries and blueberries.
Trifle may be covered and refrigerated for several hours, I would at least let it chill for an hour or two.